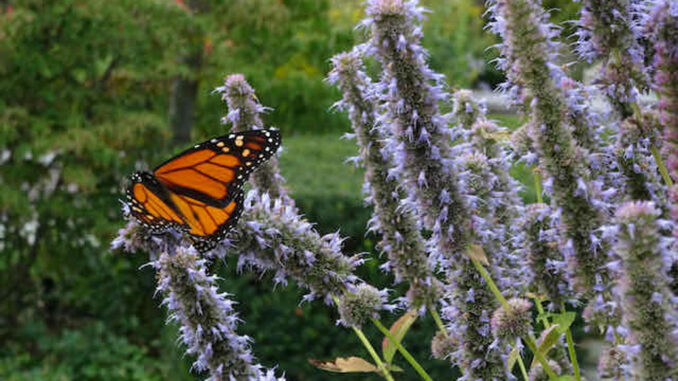 When Connie and Jack Uetrecht moved into their Mallory Crescent home in 1985, it came with a large front lawn on a hill with small gardens on both sides of a walkway. The foundation plantings consisted of a few shrubs along with some added daffodils and tulips for the spring and peonies and phlox for the summer. Yes, a classic Leaside front yard.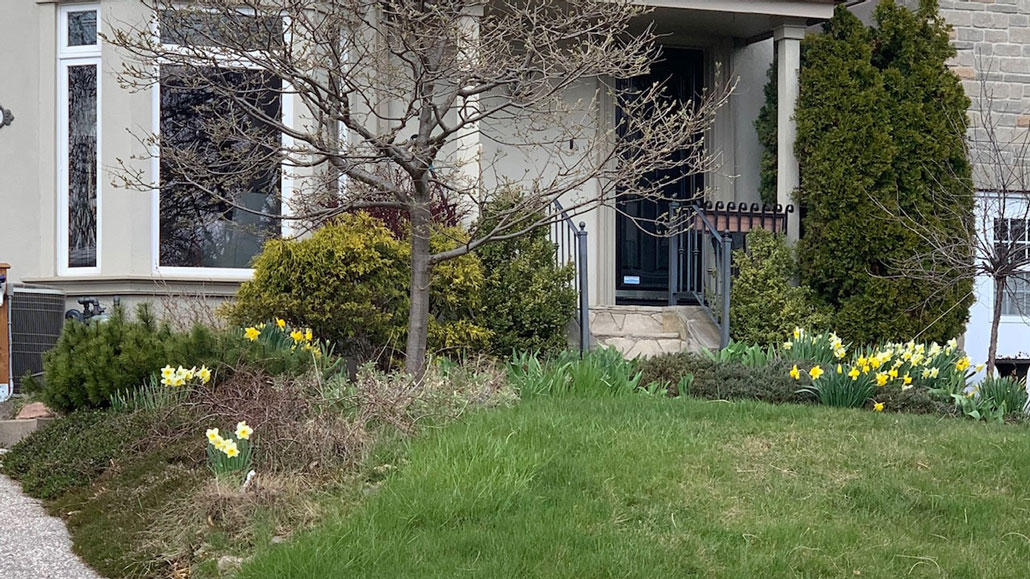 But this hill was becoming more and more of a challenge to manage. It was too steep for mowing and for navigating in the winter. Connie fell taking out the recycling bin and broke her wrist. The Uetrechts definitely needed a railing of some sort. That's when they decided to redesign the landscape, omit the grass, and turn their front yard into a pollinator haven.
Connie, a long-time member of the Leaside Garden Society, has been gardening for her entire life. She learned from her mother and both grandmothers how to grow vegetables and flowers.
In their large backyard, I was able to see the full extent of Connie's gardening skills. Here, within a forest-like setting, she beautifully integrates edibles with ornamentals into the natural landscape. Tomato plants mingle with marigolds, sunflowers and evergreens along with a variety of berry bushes and fruit trees.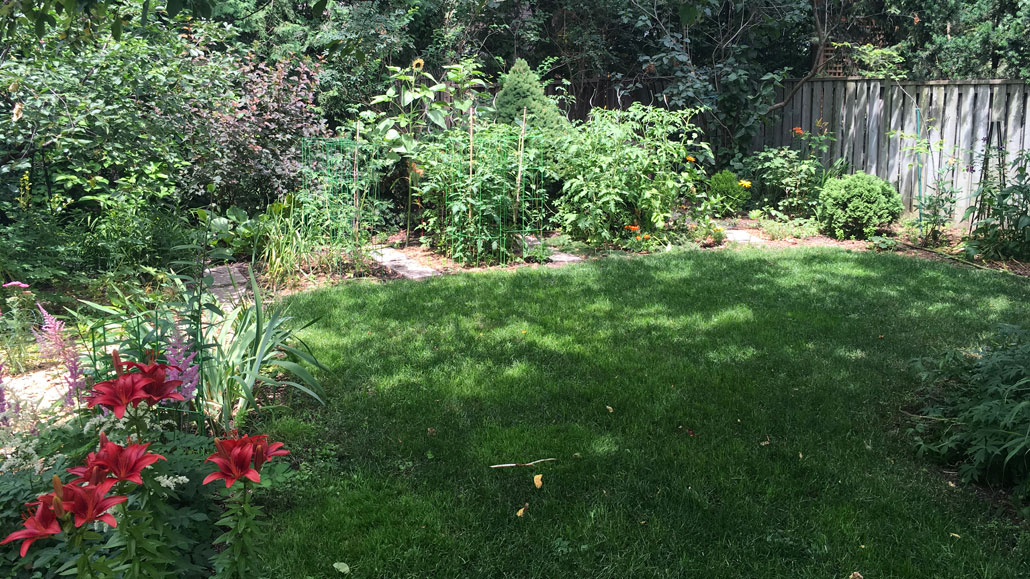 Eight years ago, they added two large raised garden beds for Connie to grow even more vegetables, including her favourite bush beans. And oh, it helps that she loves to experiment.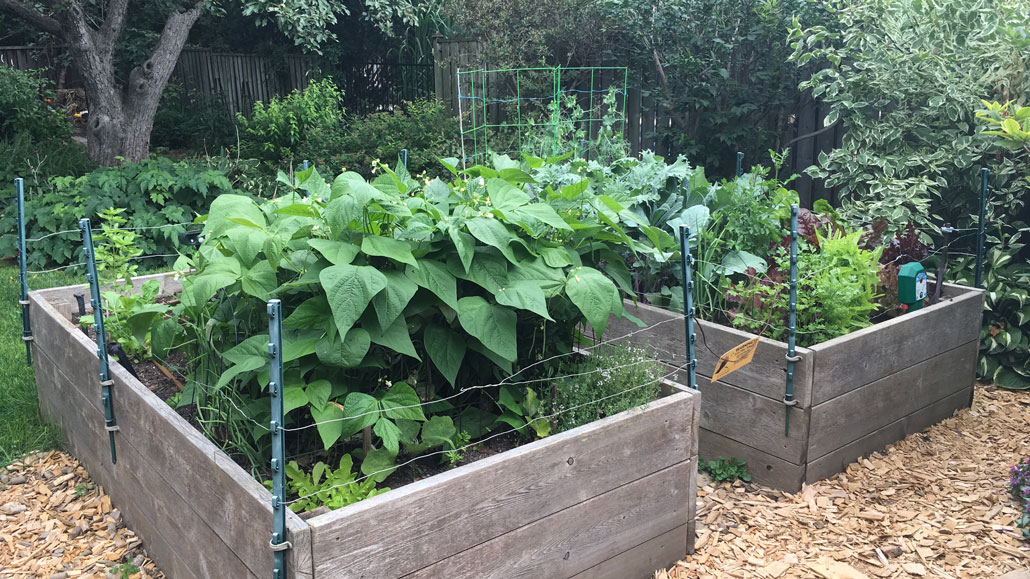 So, here was an opportunity to use this south-facing site to its full potential and a place where Connie could really embrace her love of pollinator plants. She had the vision.
But even the most experienced gardeners know when they need a professional's help. Enter Karen Keay of keay+summers landscape design inc.
Connie and Karen are both members of the LGS and have worked together many times as coordinators of the flower shows.
"Karen is so much fun to work with and listens to her clients," Connie told me. "She's also knowledgeable about plants as well as sustainability and I liked that she wanted to incorporate plants that I already had in my garden."
Together, they came up with a great plan.
By turning this deep slope into multi-levels, there is now a place to sit and rest. There is comfortable access to the many plants that need tending to, and the strategically placed railings help both Connie and Jack navigate each level with ease.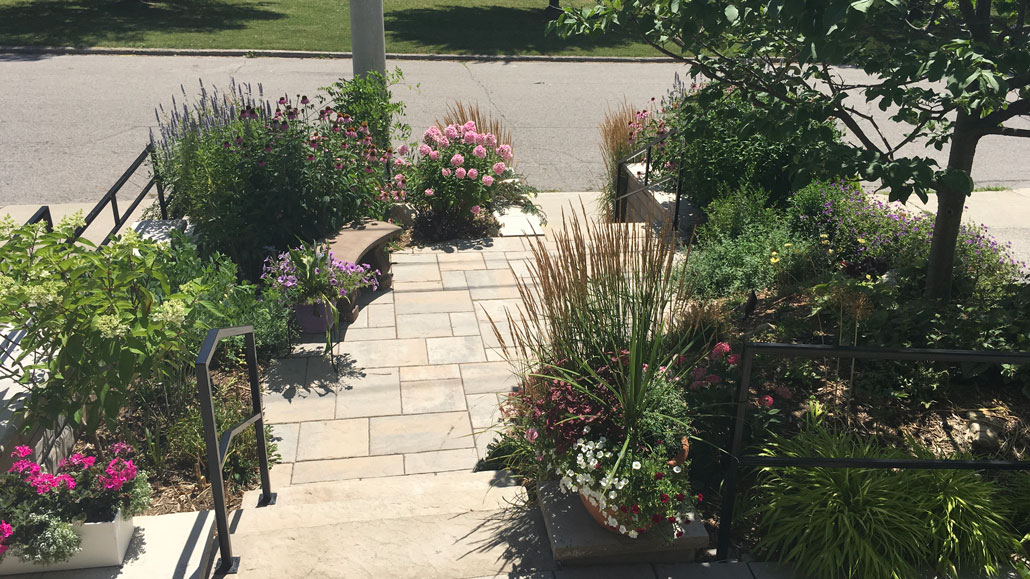 In just two short years, this pollinator garden is so lush and full, it looks as though it's been there forever. And that's all due to good plant choices and some clever planting such as the sedum mats used to address the soil that slopes to the driveway. Brilliant!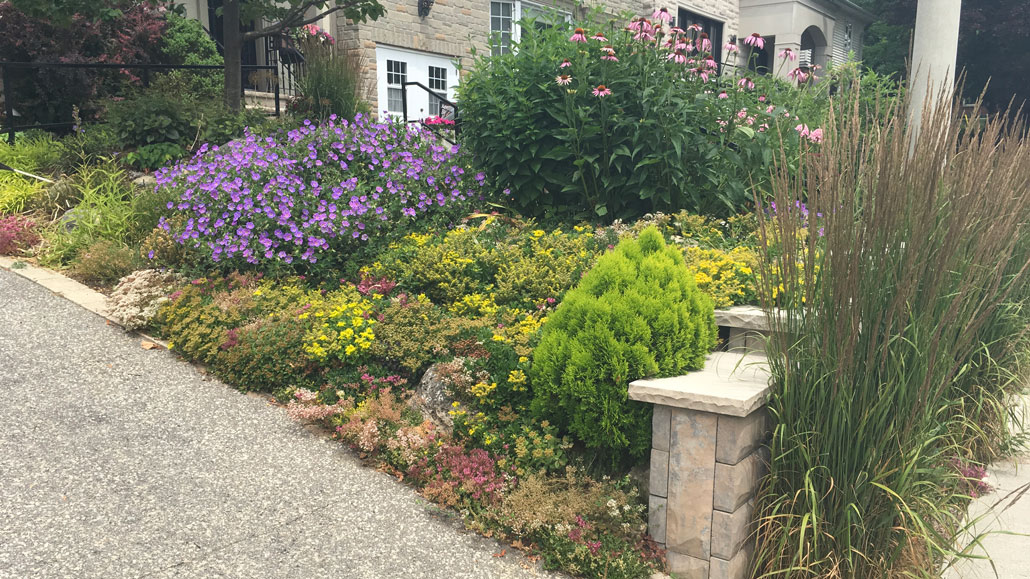 "Connie is a fantastic gardener and has kept the garden in great shape" Karen said, and "This garden is literally one of my favourites!"
It's the visual interest of texture and colour throughout the year that Connie loves the most and watching the several types of bees that feast on the hyssop and echinacea flowers. According to Karen, the hyssops alone bring in at least 10 species of bees at once. The day I was there, bees were enjoying the wild geraniums too, and I am confident those bees (and butterflies) have a lot more to look forward to.
Here's a beautiful Leaside garden that's helping both the environment and the gardener. Inspirational!