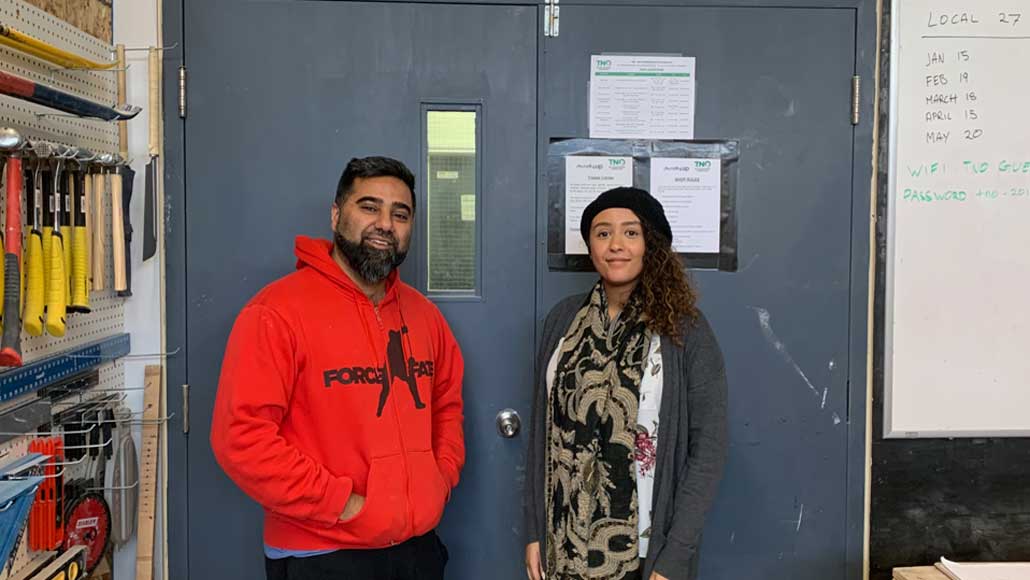 There's something special going on in the Leaside Business Park at 2 Thorncliffe Park Drive and it's called the Trades Centre. No doubt you've heard about the positive force that is The Neighbourhood Organization (TNO), but the Trades Centre needs a specific shoutout. In fact, I'm certain there are many individuals in Leaside who may want to get involved in some capacity for mutual benefit.
Operated by TNO, the Trades Connect program aims to increase the number of newcomers to Canada employed in the IT, construction and truck driving industries – new streams are being developed too. The goal is to bridge the gap between the workforce demand in these trades by providing: (1) training with basic skills and certifications required to work in the industry of choice; (2) participants with the soft skills they need to successfully engage in the workplace; (3) networking opportunities that build the social capital which leads to potential job opportunities and (4) linking graduates with industry employers and unions.
"Give an individual a fish and you feed them for a day. Teach an individual to fish and you feed them for a lifetime."
The Trades Centre operates from a dedicated space in the Leaside Business Park providing an education-employment program for individuals to develop their employability skills, receive academic upgrading, employment training and a pathway to a career. The main goal is to help newcomers to Canada receive the support they need for the transition from settlement to tax-paying employment. Since its inception, the Trades Centre has helped many young individuals enter the unionized construction industry, consequently leading the drive to improve not only the lives of those individuals, but also the lives of the people around them. They also have a 'tool resource library' (generously supplied by Milwaukee Tools!), which allows community members to borrow tools for free to do minor repairs at home, or in their shop, helping them financially.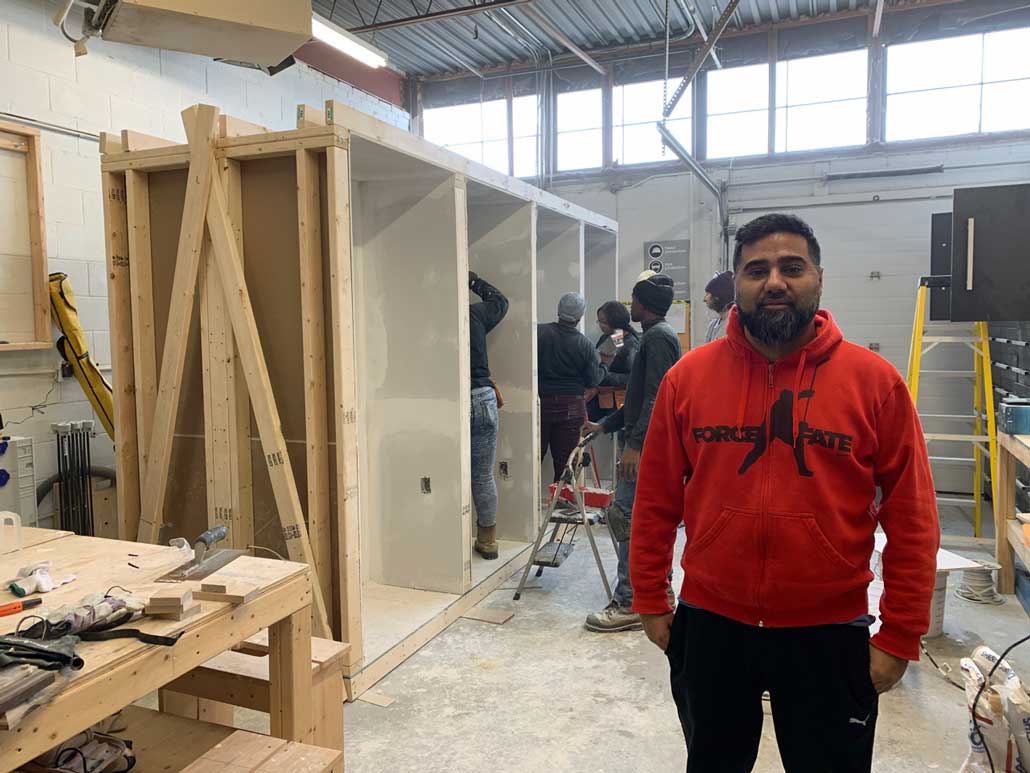 Now this is the type of organization that is truly making a difference! Ultimately the goal is to empower economically the residents of both Thorncliffe and Flemingdon Park and provide a platform for major developers and government to fulfill their 'community benefits agreements.' They have partnered with all levels of government as well as Tridel, some trade unions, Building Up (which uses their space for hands-on-training). Next on the agenda is creation of a fully functional 'employment social enterprise' to help youth and newcomers obtain Canadian work experience and get a foot in the door within thriving industries with jobs to fill. These include refurbishing furniture, providing building maintenance, landscaping, offering minor renovations and repairs. This latest move allows individuals in the Trades Centre program to learn as well as earn, so they are able to support their families.
So, how can Leasiders help?
I have always believed that Leaside is a neighbourhood that cares, and luckily enough has access to resources: namely connections and knowhow. What better way to provide a bit of assistance to communities that are so close than to reach out and connect. I recently met the incredibly entrepreneurial Trades Centre coordinator, Aamir Sukhera () at the Leaside Business Park Association's Annual General Meeting. His soul purpose was to introduce the Trades Centre initiative to local business and build awareness. They would love Leaside business owners to visit their shop to discuss employment opportunities for their organizations. They would like to understand what type of individuals you are looking to recruit. The Trades Centre can offer its space to pre-qualify candidates or train them to be more competitive when applying for jobs at local businesses. It only takes a minute to send an email to explore mutually beneficial opportunities.
Did you know that employment social enterprises are businesses that create training and employment opportunities for people facing systemic barriers to entry into the mainstream labour market? Do you know who said this? "I wondered why somebody didn't do something. Then I realized, I am somebody." How can you help our neighbours at the Trades Centre? Let us know at .