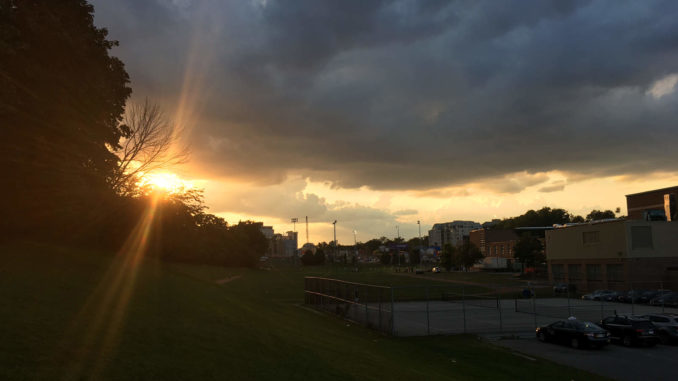 Most of us are familiar with the Leaside Property Owners' Association's recent successful battle to save the Talbot apartments from the redevelopment plans of the present owner, the Manitoba Teachers' Pension Fund.
But do you know who Talbot was?
Howard Talbot was the mayor of the former Town of Leaside for 10 years from 1938 to 1947. During that time the community changed from a small company town dominated by Canada Wire and Cable to a thriving Toronto suburb.
This was the period when Leaside experienced much of its growth and began to take on its present physical character.
Although he was born in England, Henry Howard Talbot grew up in Galt, Ontario. A carpenter by trade, he started his own construction business.
Then in 1928 he bought land in Leaside and began building homes on Donegall, Cameron, Bessborough and Parkhurst. The row of duplexes north of Parkhurst on the east side of Bayview south of Eglinton were all built by Howard Talbot.
But his largest project was the low rise apartment complex on Bayview south of McRae and north of Sutherland, known to long time Leasiders as the Talbot apartments.
Today we would call Howard Talbot a developer. Not many developers hold public office these days.
But in 1936 Mr. Talbot was elected to Leaside Council and two years later he became mayor.
Many people feel that the best interests of developers are often contrary to the best interests of communities where they build, es- pecially redevelopers who do not live in the community and thus do not have to live with the results of their own development.
ln Howard Talbot's  day, however, the residents of Leaside looked to their municipal government to provide basic essential services in the most efficient way at the lowest cost to the taxpayers.
ln Talbot they saw a Leaside resident and a large Leaside property owner whose interests in low taxes coincided with their own. He did not disappoint them.
To keep taxes at a minimum he stressed  the development of the Leaside industrial area. It was through his efforts that a great many industries located in our community during and following World War II. Unfortunately today most are long gone.
But as a result of Talbot's efforts, Leaside residents for many years enjoyed the lowest tax rate in the Toronto area.
However, physical growth and low taxes were not the only features of his term as mayor. He also contributed to the quality of community life by arranging for the purchase of the land that now bears his name, Howard Talbot Park; by establishing the Leaside Lions Club; and by his early leadership in efforts to build Leaside Memorial Community Gardens.
In addition he helped to build community pride by arranging for the sponsorship during World War II of both the Canadian Navy Corvette HMCS  Leaside and the RCAF Leaside bomber squadron 432, and by planning the construction of the Leaside Town Hall at the corner of McRae and Randolph.
Howard Talbot was the leader in moulding both the physical and the social character of our community.
We must all do our part in preserving and improving it.