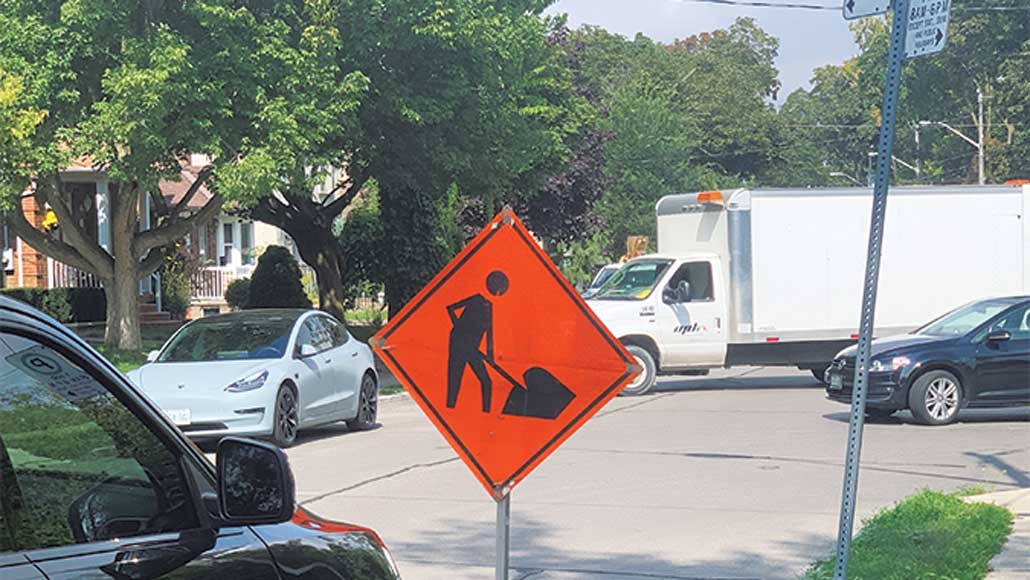 In my Leaside Life column last month I was disappointed to report that the Leaside Residents Association's scheduled meeting with the City's Traffic Management Plan (LTMP) team had been delayed. It has been two years since our initial meeting. Covid put much of the effort on hold, but we are keen to move forward. Meanwhile, Leaside's traffic problems neither disappeared nor diminished.
This month I am happy to let you know that the Leaside Residents Association did meet in late August with the LTMP's project managers. We are generally encouraged by what we learned. The meeting was followed by a walkabout tour to observe several of our major problem areas.
The LTMP team is divided into two areas: planning and delivery. The project managers for planning, with whom we met, have been conducting data analysis and studying turning movements throughout Leaside. They are aware, from the background materials the LRA has supplied, of our traffic calming studies and our past and current concerns. Their responsibilities include car, cycling, and pedestrian safety.
We asked the planners if they would be devising an all-or-nothing traffic plan, or a phased system. They replied: a phased-in and adjustable approach. They are considering recommending not only permanent but also trial and interim measures, and faster timelines for installing calming measures where possible, such as curb extensions.
The LRA asked about their approach to both accessing and assessing residents' suggestions and opinions. They and we agree that it's crucial to involve and consult with Leasiders throughout the community. During the pandemic, community engagement has been difficult, and may only continue to be practical if it remains virtual.
Leasiders are all too aware of the pressures we face from construction around us, especially from major residential developments already being built or still in the application process. Is the LTMP taking into consideration current traffic issues arising from the developments we already know about alone, or new future traffic volume challenges as well? The project managers assure us they are aiming for a flexible system which can be adjusted as changes occur on Leaside's periphery.
Finally, we asked them to give priority to interim measures, whether they turn out eventually to be temporary or even experimental, but installed sooner rather than later. We've all noticed the recent increase in commuter and retail traffic volume throughout Leaside, as well as increased speeding. Our streets are not becoming safer on their own. They need management.
New traffic calming measures are important not only for Leaside's traffic relief, but also as a sign that we are finally moving forward.
The next meeting of the Leaside Residents Association is on Wed., Oct. 6th, via Zoom. You are welcome to attend any of the LRA's monthly board meetings, on the first Wednesday of each month. If you'd like to come and watch, or participate, please let us know by October 6th so we can send you the Zoom access details. Visit us at www.leasideresidents.ca.