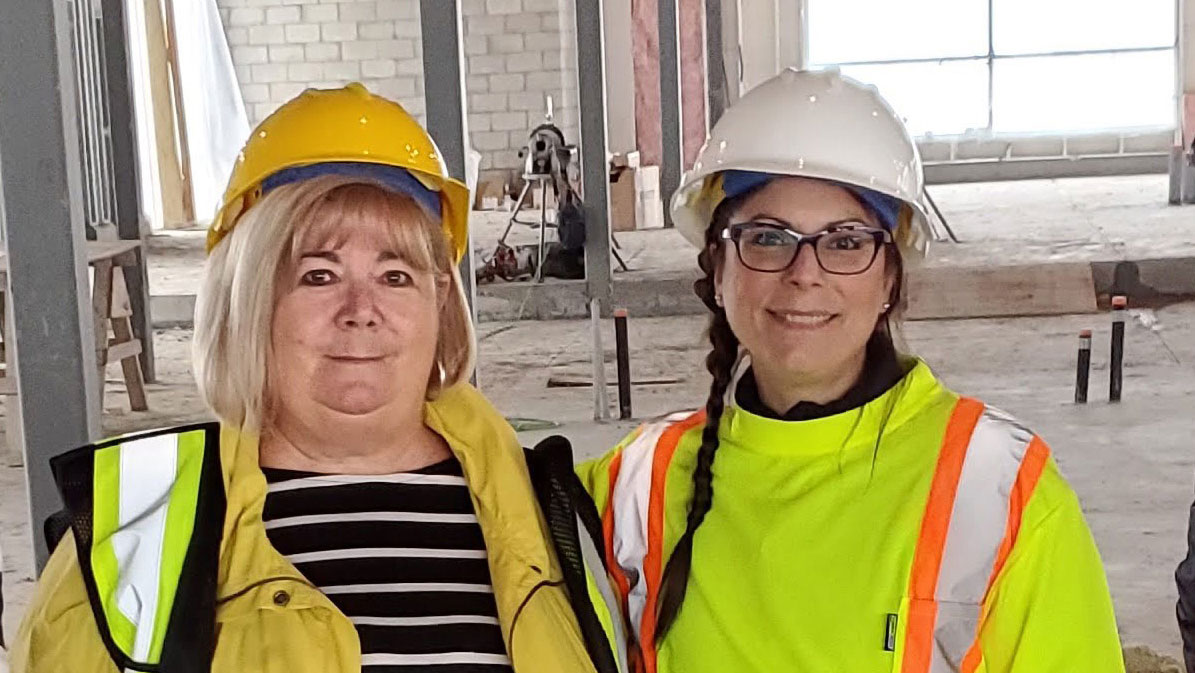 Remember those iconic rock bands from the past with such great names? Pink Floyd. Fleetwood Mac. Led Zeppelin. Kiss. Stitchy Lizard.
Stitchy who?
You've never heard one of their records, because they've never made one. But you've probably seen their artwork, because it is everywhere, especially on sports team merchandise items and movie sets. And they've been spinning the hits for decades.
Stitchy Lizard is the whimsical name Francine Di Giacomo and her daughter Lyanna gave to their custom embroidery business when they started it 22 years ago.
And in the Leaside Business Park where their factory is located and many companies are named after the product they sell or service they provide, it stands out as…well, quirky.
But the business itself is anything but fanciful. Stitchy Lizard operates in the highly competitive field of custom embroidery and screen printing.
The name grew out of Lyanna's childhood passion for stuffed toys – in her case lizards.
"We wanted a name that was fun and catchy and that people would remember so that's how Stitchy Lizard was born," explained Francine.
The company specializes in embroidery and screen printing on pretty much anything. Printable items include t-shirts, tanks, hoodies, jackets, workwear, sport uniforms and more.
"A lot of the film production companies in the city use our services for wardrobe items and then, when production wraps up, on gifts for the crew," said Francine.
"We have been working with some of the same wardrobe stylists for over 15 years and they keep coming back to us as they move on to other projects. Most of the sporting teams that use our services are recreational and corporate teams.
"We have also worked with universities, hospitals, breweries, and law offices. We have over 12,000 companies in our database and the list keeps growing," she added.
The company specializes in embroidery, which is done in-house. There's a showroom at 41 Industrial St. that customers can visit to see and feel the product before they place their order.
"We also pride ourselves in having account managers on location ready to help customers in person. If there is a product our customer is looking for that is not an everyday product or listed on our website, we try to source it and make their promotional dream a reality."
As with countless other companies, Covid had a significant impact on their business.
"Covid was not a good time for us but we managed to make it through. Our sales were affected because there weren't any events happening, and companies were not using swags to promote themselves."
Sales of uniforms and company-branded garments also fell off as many employees were laid off or worked from home. As a result, the company had to lay off some staff.
But there was also an upside to Covid for their business.
"Once masks became mandatory, the demand for company-branded face masks was astonishing," she said.
So, how did Stitchy Lizard end up in Leaside?
"Prior to Leaside we were renting in Liberty Village. That area was very affordable in early 2000 before all those condos were built. Once the area became what it is now the rent was so high that it made sense for us to purchase our own units.
"In 2018 we luckily came across a listing for new construction in Leaside. We checked out the area, liked what we saw, and met with the builder. We were able to purchase four units, which we converted into one big unit. Buying from plans allowed us to customize the units to fit our needs."
Francine likes her location in the Industrial Park so much that she now calls Leaside home, too.
"We love Leaside, we are in this little Industrial Park in the middle of the city with a great neighbourhood."