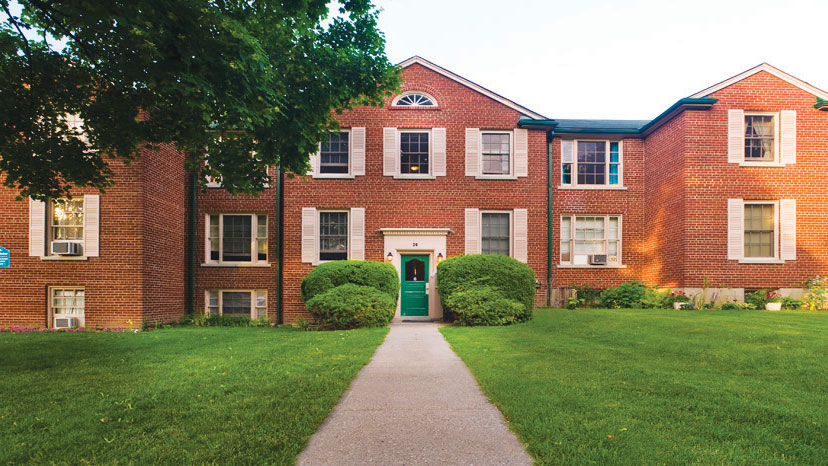 This is both an update to and correction of last month's Leaside Life article "Let's protect a Leaside oasis" about the Crestview Apartments on Leacrest/Mallory. First, the correction. I said that "The Crestview Apartments property has, remarkably, remained in the same family-owned business since construction. However, pending (or actual) sale of the property is rumoured (but not confirmed)." Bert C. Grant, the current president and CEO, quickly contacted me to let me know that the Crestview Group of Companies has no plans to sell (a tenant had contacted me about the rumour but I failed to check my info).
In my opinion the fact that Crestview Apartments is not for sale (and potentially at risk of demolition) does not militate against submission of the heritage nomination, which is based on recognition of the complex's outstanding cultural heritage values as outlined in the earlier article. However, it may reduce the urgency of processing the nomination at a time when the province has proposed to delist all listed properties that are not designated by Jan.1, 2025.
The article touched a chord among existing tenants, who view Crestview Apartments as a desirable home. Many tenants and local residents have signed a petition to support the heritage nomination.