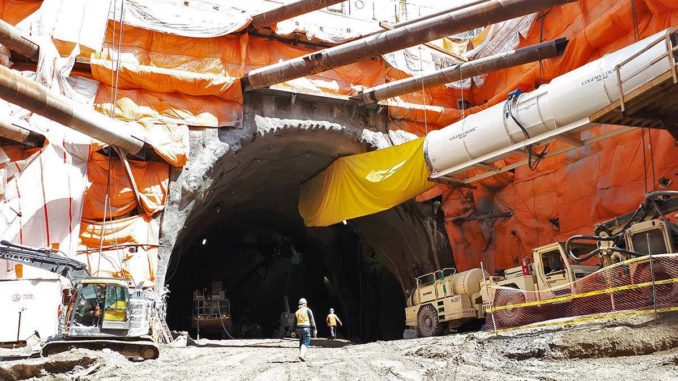 It's only a couple of weeks until Valentine's Day, but Toronto shouldn't expect any roses or chocolates from the province to mark the occasion. Like many Ontario cities, Toronto comprises communities like Leaside with individual histories and characteristics. But the province's recent "More Homes Built Faster" (Bill 23) legislation removes many of the safeguards and zoning controls of previous municipal Official Plans, and we find Leaside in the centre of a storm of massive development applications and construction.
And costs.
The Leaside Residents Association (LRA) examines each major local construction application in detail and deputes at each stage of the planning process. We are frequently involved in mediation with developers, seeking ways to protect Leaside from excessive height and density. We have often, at the very least, won major concessions, thanks to required development charges paid by the developers. These pay for improved infrastructure to protect our water supply, road repairs, reliable sources of power, and the capacity of the local sewage system. They contribute to such community benefits as parks, libraries, community centres, recreational facilities and other neighbourhood amenities. They are an important source of revenue for the city.
This has been the case…until now. The province's "More Homes Built Faster" Act reduces or eliminates these charges. The provincial government says it will make up (part of) the difference, but only after an audit proves to them that the City isn't "mishandling" the revenue we've been receiving from past development charges.
Some of this you may already know. However, are you aware how difficult it is for the public, and residents' groups such as the LRA, to actually find out what the current capacity and condition of our infrastructure is, and how much growth Leaside can safely tolerate? I think Leasiders would be interested to know what all of the applied-for local higher density projects will end up costing us. You would think this is open knowledge. But it isn't. It should be.
Leaside-Laird Construction Liaison Committee update
My LRA co-president Geoff Kettel and I are members of the Leaside-Laird Construction Liaison Committee where we raise neighbourhood concerns and find out details about the current state of the two local LRT stations and environs. Representatives from both Metrolinx and Crosslinx attend these meetings. At the January meeting I asked when the TTC bus stops around the Bayview Avenue/Eglinton Avenue intersection will return from their very inconvenient current locations to their previous spots, which were much easier for transit users to use, especially if transferring from east/west to north/south buses. I will report back to you as soon as I have more information.
In-person or hybrid?
As mentioned in my January Leaside Life column, the LRA has been discussing holding our monthly board meetings in person, or in a hybrid format, so attendees could participate either on-site at Trace Manes or by Zoom. What do YOU think? We need to hear from more of you!
In the meantime, our next board meeting will take place on Wed., Feb. 1, at 7:30 p.m., on Zoom. If you'd like to join us, please let us know by that date and we'll be glad to send you the current Zoom access details. You can find us at www.leasideresidents.ca.