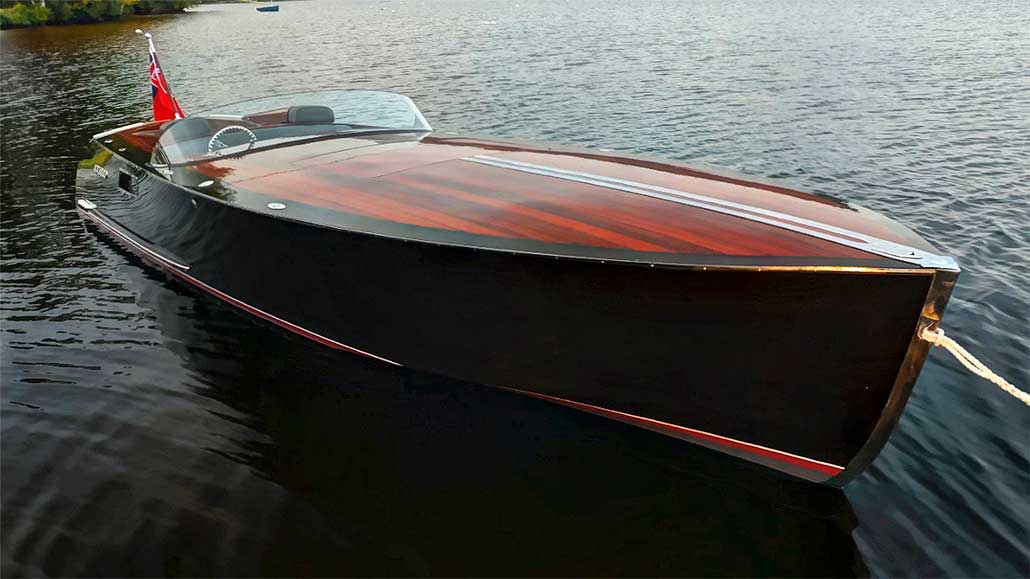 You see them everywhere in Muskoka, but almost nowhere else in the world, these beautiful classic runabouts.
Imagine floating masterpieces in mahogany and chrome, idling powerfully at dockside or carving across the lake, ferrying ladies in summer frocks and gentlemen in cream-coloured dinner jackets to champagne-and-caviar parties in the mid-summer dusk.
They speak – quietly – of capital L Luxury. Elegance. Refinement. Romance.
Now meet the guy who makes them, by hand, in a workshop in the Leaside Business Park.
His name is Paul Hunter, and he runs BlackBird Boatworks, builders and restorers of classic, individually-crafted wooden powerboats in a workshop on Canvarco Road.
Hunter has lived in Leaside much of his life, but his workshop was in Baysville on Lake of Bays in Muskoka for many years. He commuted in reverse – north to Muskoka early in the week, back home to Leaside for the weekend.
"Muskoka is home to the largest concentration of antique and classic wooden boats in North America," he says, "but the weekly commute became too much. So, I moved back to a shop five minutes from home."
He started to build boats – specifically hand-made wooden boats – a little late in life.
"Midlife crisis got me into boat building. It was either cars or boats and boats offered a lot more freedom for pushing the envelope, of design, of performance," he says.
"I started my boat building career in the late 1990s. Now I am capable of building the entire boat from scratch, but I mainly concentrate on the finishes and the engineering."
And his purpose is simple: "We are committed to making the finest mahogany runabouts in the world. We were born into the Muskoka tradition of fine boat-building and we proudly assume the passion and responsibility of that succession."
Building classic wooden powerboats has a long history among Muskoka craftsmen. But BlackBird is different from other builders.
"Traditional boat builders in Muskoka will build a new boat from either an existing or a new design, employing methods and finishes traditionally used in Muskoka. Most of the boat builders are restorers first, working on the magnificent historic boats of the area.
"We start from scratch. We design out all of the limitations of the old patterns of our boats, so we have a clean sheet of paper to work with.
"All of our hardware is proprietary, our finishes are state of the art. And we have done extensive research and development to make our boats the best they can be."
Over the past 25 years, Hunter says, he has sourced the best craftsmen for design, engineering, interior upholstery, power train, and other features.
This kind of attention to detail takes time. Construction of a BlackBird boat is imperceptibly slow. The shop is busy, but this is not an assembly line.
"Presently, I am restoring a 15-foot early '60s Peterborough, also restoring a BlackBird that sank, refinishing another BlackBird, and starting a new build," says Hunter. The shape of a boat is visible in the frames, and it is easy to imagine the graceful lines that will be the result.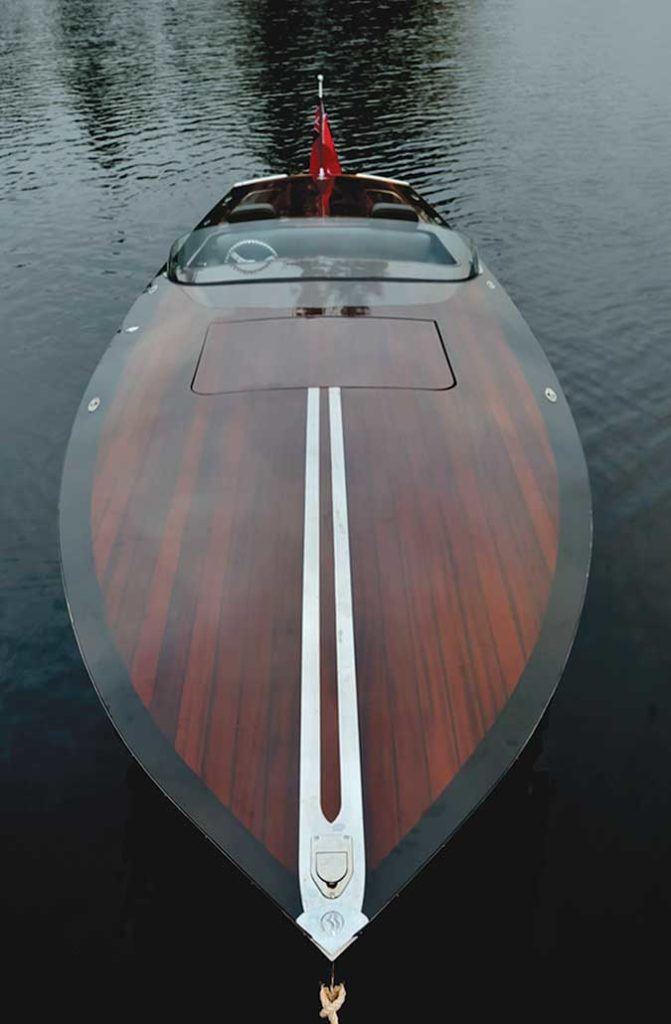 His parting thought: "Owning a BlackBird is an experience. We want our customers involved and we want them to understand our commitment to their boat."
For more information and video: http://blackbirdboats.com.