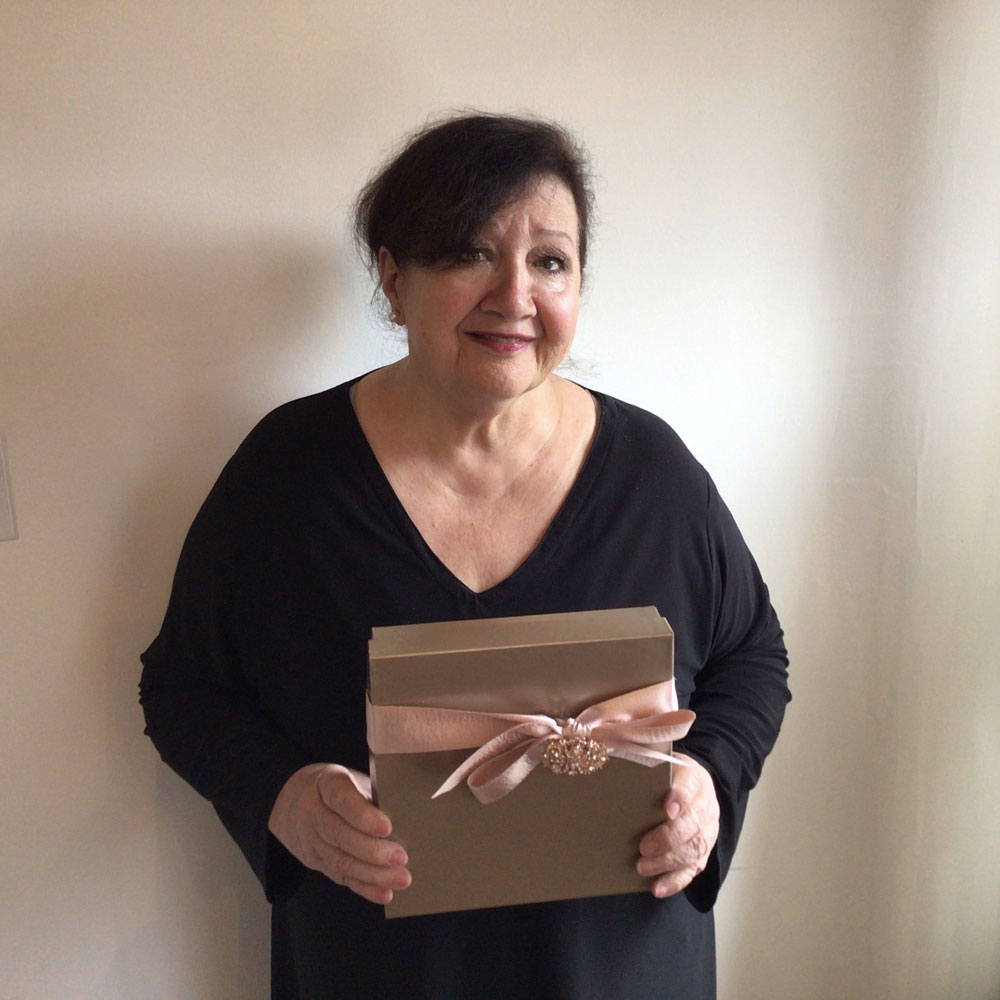 Bev Churchill Morris worked for the Red Cross as a nurse in Guelph for many years. But she was also a talented home baker, especially of shortbread. "Everyone loved my shortbreads," she says. Baking this buttery indulgence professionally would often arise as a topic during summer vacations, while sitting on a dock with family and enjoying a glass of wine, but that was where it ended. Until it didn't.
In 2005, driving through Leaside one day, an unfamiliar neighbourhood for her, Bev saw a sign for an apartment for rent. The penny dropped. "This has been a long time coming, but I should do it now, or forget it," she thought. It "wasn't time to retire, but time to rewire." She rented the apartment, and then found a storefront for rent, at 882 Millwood.
And so, Churchill's Fine Gourmet Gifts was born. Bev had no business experience and had never needed to do marketing. That all changed.
She knew that the shortbread had to be made her way – not as an assembly line product, and not without generous quantities of butter. She also knew that shortbread, as a cookie, has the advantage of a long shelf life, so it can be shipped. It took a bit of experimentation to create the right size cookie to be packaged for shipping, and one that would not break. She found it, and then expanded to make a pecan bar, with chocolate on the top and a shortbread base. Bev also had the advantage that her sister, an investment manager at a bank, worked with her on the business side, so Bev could focus on being the creative genius.
Armed with her two specialties, she worked to find quality packaging to match the products. Bev found a Toronto packaging company to make beautiful but sturdy boxes to her specifications. The added touch was turning the boxes into gifts with hand-placed ribbons and decorations.
During the summer of 2005, Bev enlisted her family members, including her adult children, to walk up and down Bayview Avenue distributing flyers for the business. They haven't needed to do that since, as word of the quality of her shortbreads and their packaging quickly spread. She also isn't operating a retail store, so you need to make arrangements or be lucky before turning up on Millwood.
A lot of the business is repeats or the result of "get a box, give a box". Former Prime Minister Paul Martin is a great supporter. After being given a box, he became a customer himself. A few years ago, when he was in Toronto for a speaking engagement at the Royal York, Bev and her sister decided they really wanted to see him, so arranged to be at the event. They hadn't met before, but when they introduced themselves as being from Churchill's, he said, immediately, "my favourite cookie." Bev also does custom baking for fine food shops like Pusateri's.
The business has grown sufficiently enough that last fall, when 50,000 cookies were produced, she hired several Syrian women as bakers, while she continued with decorating and packaging. Large weddings may not be her market for the time being, but people are looking for gifts for other occasions – bereavements, birthdays, special days, or even to say "I'm sorry."