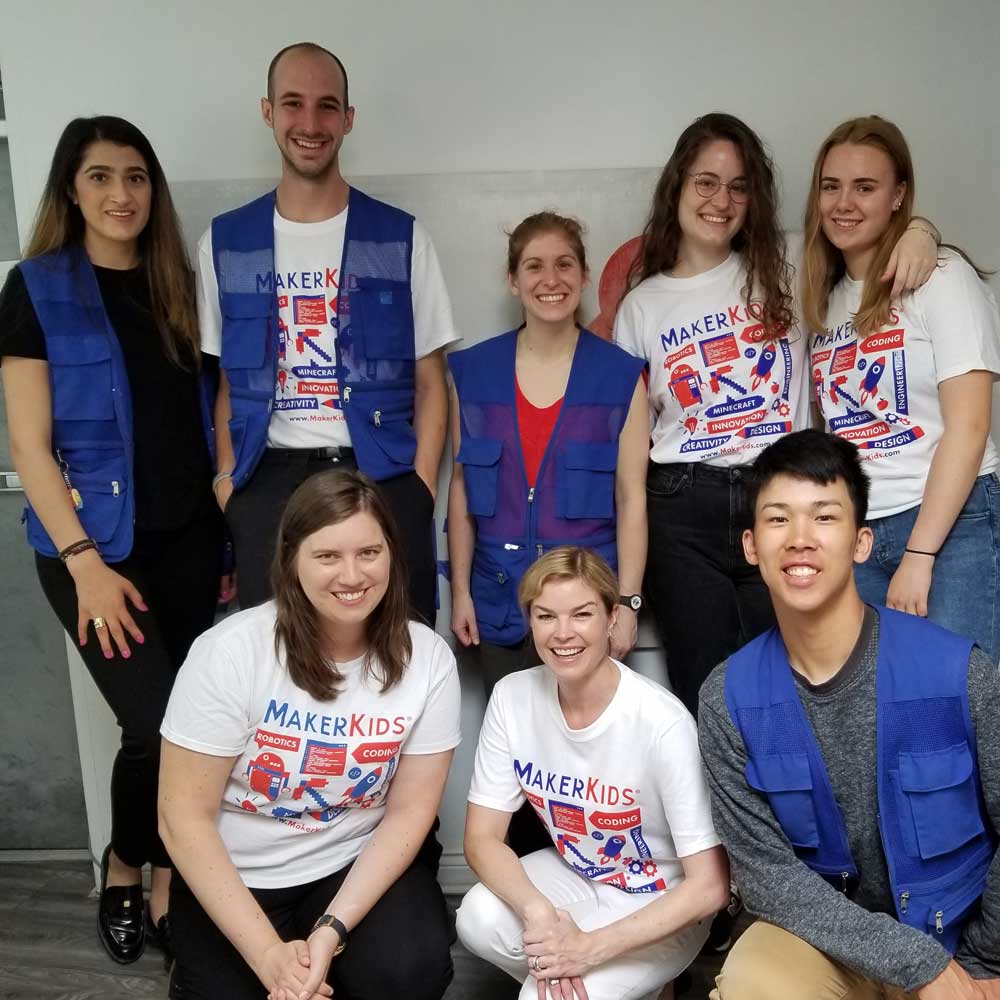 A new educational facility specializing in STEM (science, technology, engineering and mathematics) learning for children opened recently in Leaside. MakerKids, located at 1661 Bayview Ave., is the first franchise location of the popular, award-winning original in Bloor West Village.
The first "maker space" for children in North America was founded in 2011 by CEO Jennifer Turliuk, who was featured in a magazine for coding her own website at the age of 12, and went on to study education and technology at Singularity University at NASA. She stated in a recent press release that their "innovative curriculum and teaching philosophy" focuses on "empowering children to develop real life skills and a positive relationship with technology."
According to Aimée Savard, the owner of the new Leaside franchise, the term "maker" refers to "technology-inspired 'do it yourselfers' who tinker with technology to create something." MakerKids helps children to "develop the skills needed to navigate the world of tomorrow and change it for the better."
To date, MakerKids has won several awards at industry events like Maker Faire and has been featured in many lists of best workshops and camps in Toronto.
Savard enrolled her twin sons in MakerKids when she was looking for extracurricular options in STEM learning. She was impressed by the boys' enthusiastic response to the course and by the quality of the program. With her background in public relations and marketing communications for children's, technology and educational brands, she was successful in her bid to become the first franchisee.
Leaside seemed like a natural choice for the franchise because many Leaside families were already taking their children to the Bloor West location, and Savard was familiar with the area from visiting her cousins. She calls Leaside an "impressive family-focused community" and says from "excellent schools, parks, arenas and a plethora of local businesses, Leaside has it all, and we want to add the best in kids' tech education into the mix."
At MakerKids, students follow a project-based curriculum at their own pace. They choose their own projects and earn badges for mastering certain skills before advancing the next level. The program is organized into three age categories: Grades 1 and 2, Grades 3 to 5, and Grades 5 to 8. Classes and summer camps are available in coding, robotics, Minecraft and the Mini-Maker (for Grades 1 and 2) and Idea Incubator programs, which provide a taste of all three subjects.
In addition to these technological skills, the courses also promote creativity, social skills, team work, resilience, communication and "netizen" skills. Some memorable projects include underwater robots, starting new businesses, and an autonomous rover, which won a NASA award.
The instructors are "highly trained makers" themselves with various STEM backgrounds. The summer sessions run from July 2 to August 30, with registration for the fall opening in July.
Aimée Savard is excited to see what the students will come up with and hopes to develop MakerKids as an "active community partner. Together with Toronto becoming a global tech hub, and Leaside's new innovation centre, we're pioneering the STEM movement right here on Bayview."