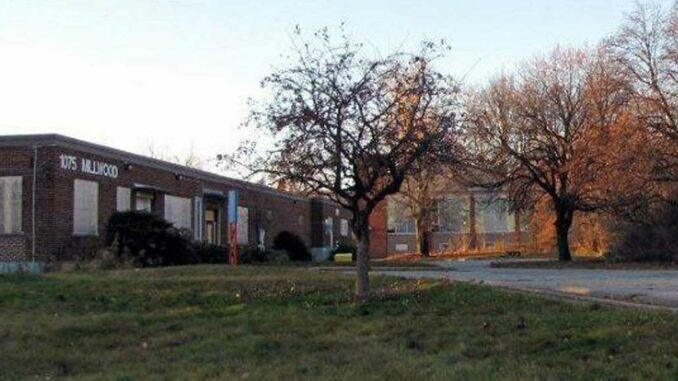 For over 50 years every film shown in Ontario movie theatres was first screened at a nondescript, one-storey brick building at 1075 Millwood Rd., adjacent to the Leaside Memorial Community Gardens. It housed the Ontario Board of Censors (later known as the Ontario Film Review Board), one of Ontario's most powerful government agencies.
Founded in 1911 as the Ontario Classification Board, the Censor Board was based for many years in Queen's Park, but by 1948 it had moved to new state-of-the-art headquarters in Leaside. Few people knew the building was even there, as it was virtually unmarked. This was deliberate, as the Board and its staff preferred keeping a low profile.
The building's features included: a fireproof brick vault for storing films, a 100-seat private theatre (later reduced to 35 seats for added comfort), equipment for film-editing and film-cutting, administrative offices and a board room. There was also a recreation area for employees.
When the Censor Board first moved to Leaside, board membership comprised a chairman plus three additional members. By the 1980s when the board was screening nearly 3,000 films a year (according to the Toronto Star, Dec. 5, 1984), its number had grown to over a dozen full- and part-time members. At least one was a Leaside resident – Fred Scholes, who lived at 179 Bessborough Dr. and served on the Board from the late 1940s into the late 1960s.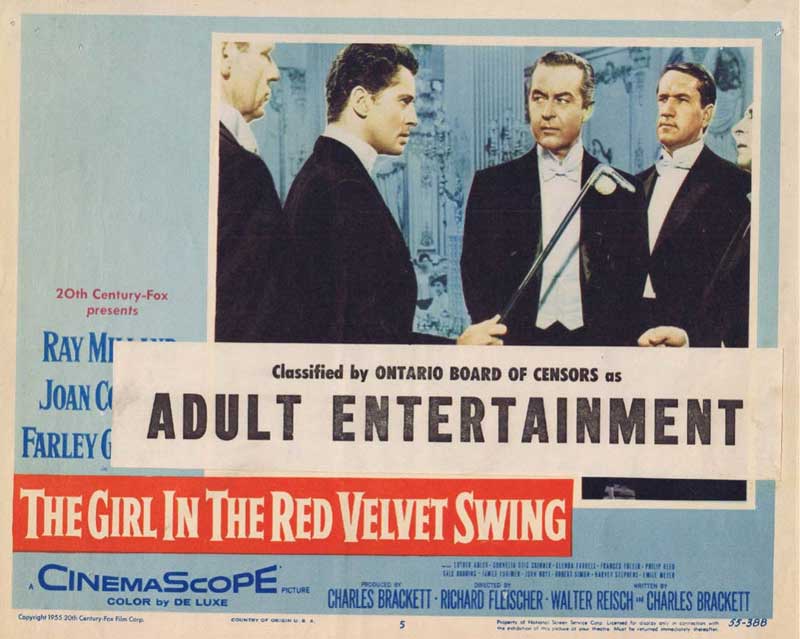 Board decisions were non-transparent and confidential – and its powers were vast. It classified films (as family appropriate, adult accompaniment, or restricted to 18 and over), enforced cuts to images and dialogue, and had the authority to ban movies outright. It exercised control over coming attractions, film advertising, and video. It also licensed theatres, licensed projectionists (who wrote their exams at the Leaside office) and oversaw theatre safety.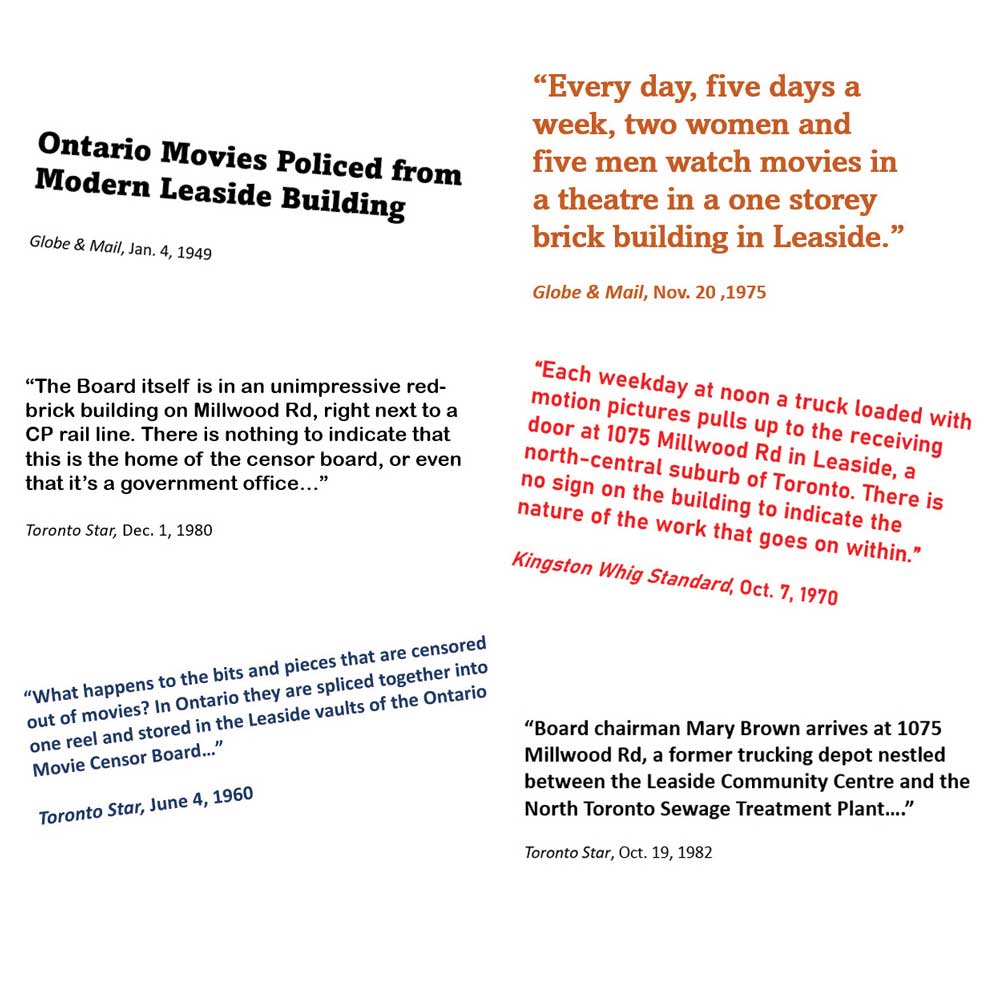 Cuts were mainly based on explicit sex and violence – although in earlier years profanity, suggestive language and scenes of excessive alcohol consumption were also often excised. Movie producers and distributors could appeal the board's decisions, and it was not uncommon for delegations to travel to the Leaside office to make their case.
For all its power, the Ontario Censor Board was considered one of the most liberal in Canada and elsewhere, especially under its long-time chairman O.J. Silverthorne, who served from 1934-1974. After he retired, the Board acquired a reputation for being much stricter – especially under Silverthorne's successors Donald Sims (1974-1980) and Mary Brown (1980-1986). During their tenure, the Board came under growing criticism for restricting access or demanding major cuts to several serious films, including Coming Home, The Tin Drum, and the National Film Board's documentary Not a Love Story.
Despite this and other challenges, the Board continued to operate in Leaside well into the current century. But its time was running out. Leaside Memorial Community Gardens had long desired the Board's site so it could build a second ice rink. By 2010, the financial and legal arrangements were in place to acquire the property, and in 2012 ground for the new arena was broken and the Censor Board building was demolished. The Board lived on for a few more years but faded away in 2019 when the Ontario Government eliminated its supervising organization, the Ontario Film Authority.