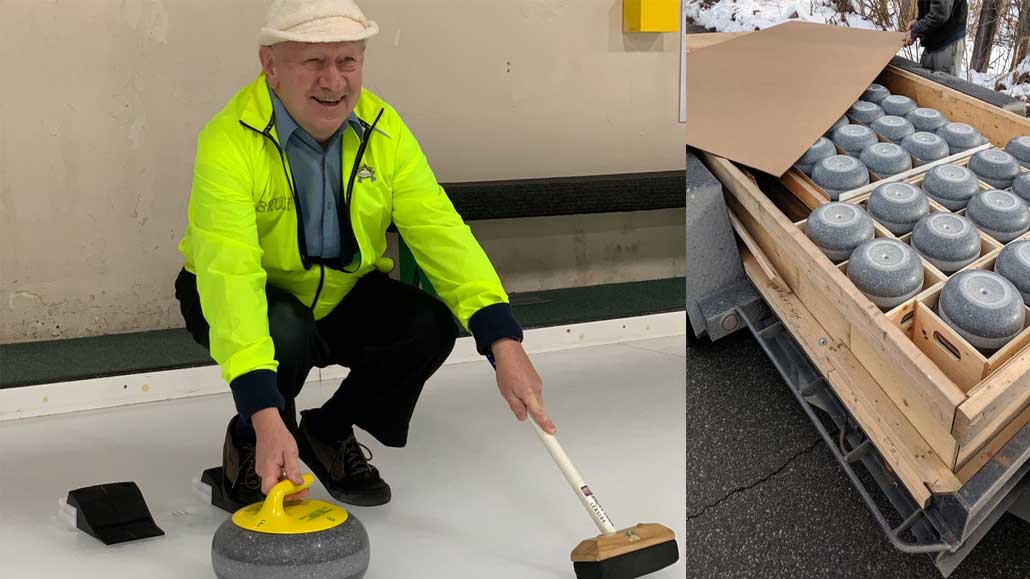 Originating in Scotland, the sport of curling was first played in Canada in the 18th century with the first club established in Montreal in 1807.
While the first curling "stones" used in Canada were made from iron, curling rocks of granite soon became the norm and were advertised in 1839 in Toronto for $8 a pair.
Fast forward almost 200 years, and that price has risen. A lot.
In January of this year, Leaside Curling Club (LCC) members invested almost $100,000 to replace all 128 of their curling rocks, which dated back to the club's founding in 1962. Club volunteers and staff came together in one day to haul out the old stones and heave in the new, lifting almost five tonnes of granite in the process.
With more than 1,100 members, the Leaside Curling Club is one of the largest curling clubs in Ontario. Club members range from the Little Rock program for the age of 7 to Masters curlers. The club has produced a number of championship curlers [see our story in this issue on John Epping], as well as many who love to curl for the fun, socialization, and love of the sport.
The old rocks, which had an average lifespan of about 50 years, were extremely well used over the past 58 years at the LCC.
Camille Beaubien, secretary of the LCC board, notes that "this strategic investment will improve member experiences now and for decades to come."
At a ceremony held to celebrate the new rocks, Bruce Cook, 74 years young and Leaside Curling Club's last remaining active founding member, threw out the ceremonial first rock.
Congratulations to the LCC for this investment in the future!