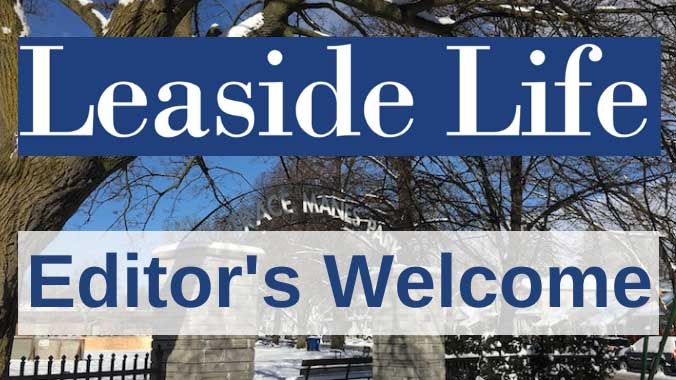 When I review each month's stories for Leaside Life, I find I'm not just wearing my editor's hat. I'm also a reader learning more about this vital community. And each month I'm surprised by something I hadn't known before.
Of course, Leaside is noted for many things, among them its vibrant shopping, verdant streetscapes, excellent schools, stately homes, exciting new developments, and so much more.
But this month my reading pleasure is all around curling. Curling has put Leaside on the world map. The Leaside Curling Club, founded in 1963 and run in partnership with the City of Toronto, boasts curling royalty in the lithe form of John Epping, club pro and the skip of the number one curling team in the world.
This past December, his team, comprising himself as skip, Ryan Fry, Matt Camm, and Brett Laing, won the Canada Cup, making them the first qualifiers for the 2021 Canadian Olympic Curling Trials.
Sports columnist Susan Scandiffio profiles this ice king in our March issue. In a future issue, she'll feature Leaside's award-winning Women's Masters curling team – Team Carwardine – provincial women's master curling champions!
For such accomplished curling athletes, there should be nothing but the best rocks, and that's just what the Leaside Curling Club now has. In January of this year, Leaside Curling Club (LCC) members invested almost $100,000 to replace all 128 of their curling rocks, which dated back to the club's founding. Club volunteers and staff came together in one day to haul out the old stones and heave in the new, lifting almost five tonnes of granite in the process.
In other stories this issue, you'll meet Leaside's very own prize watchmakers and cyclists eager to bike into spring. And Geoff Kettel explores the Charter City movement and what it means to Leasiders. Meaty reading to sink your teeth into.