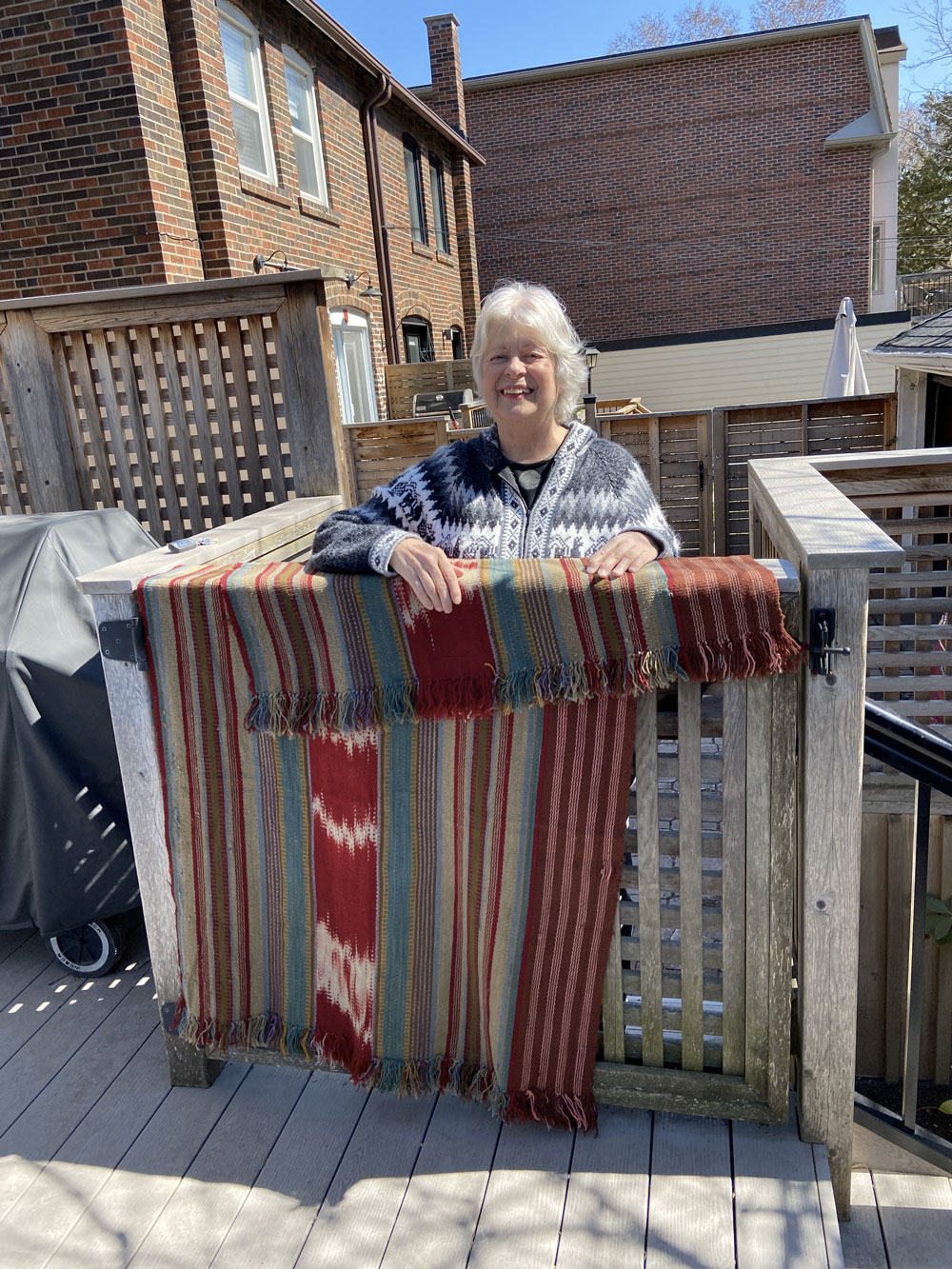 Judy Hardy is hardy in body and soul! She recently gave the gift of life to a Leaside neighbour.
Judy is a Living Organ Donor whose journey began a few years ago. "I joined a local church where I met and got to know Cathie. Shortly after I joined, Cathie notified the church's congregation that her adult son was in need of a kidney. He'd been suffering from declining kidney function for several years and after being on home dialysis for over two years he had just been notified by his doctor that he needed to look for a living donor," she said.
Judy took notice of Cathie's request. "I'm retired now, yet early in my nursing career I oversaw patients coming into the hospital for their overnight dialysis treatment. So, after considerable reflection, I decided to approach the Organ Donor Registry (necessary in addi- tion to signing my donor card) to see if I might be a match even though I'm a senior. They said indeed I was eligible and moved me onto the extensive testing phase."
Despite a few delays because of Covid pro- tocols, Judy received her approval along with a beneficial and detailed health anal- ysis explaining that she was a match for Cathie's son.
"I felt immense relief and joy along with some trepidation!" she said. "After all,who is a fan of surgery? Things moved quickly after that – the surgery was within three weeks, on Feb. 25, 2021. Innovative medical techniques being minimally invasive had me up and walking within two days and home by week's end. My neighbourhood friends took care of my cat and me."
The recipient (whose privacy we are respecting) remained in hospital for 12 days and is now recuperating at home with orders not to lift anything above 10lbs for three months.
"I was so joyful making the call to Cathie's son," she said. "He was very surprised and grateful. Although I'd mentioned that I was applying as a Living Donor, I suppose recipients are hesitant to get their hopes up as the statistics are daunting."
According to Ontario numbers, there are some 1,600 citizens waiting five years or more for a life-saving organ. This is why Judy, the recipient and his parents, Cathie and George, wanted to speak up and encourage Leasiders to spread the word, sign their donor card, and register as a donor. The need is great and you may save a life.
When asked how one thanks a Living Donor, Cathie said, "my husband George came up with the best idea. Judy is a passionate weaver, and coincidentally our family once owned pioneer pastor Duncan McNabb's cabin in Lanark County, where a number of his weavings were left over the years with various owners. We wrapped a cherished throw-sized weaving with care and presented McNabb's heir- loom to Judy. Her humble response? 'I can't take that!' To which we responded – you donated a kidney! We all smiled."
The five stars that aligned to create this match were a welcoming church setting, a big request by loving parents, dialysis nursing experience, a passion for weaving and the Leaside community at its best.
For more information on being a donor: https://www.beadonor.ca/.