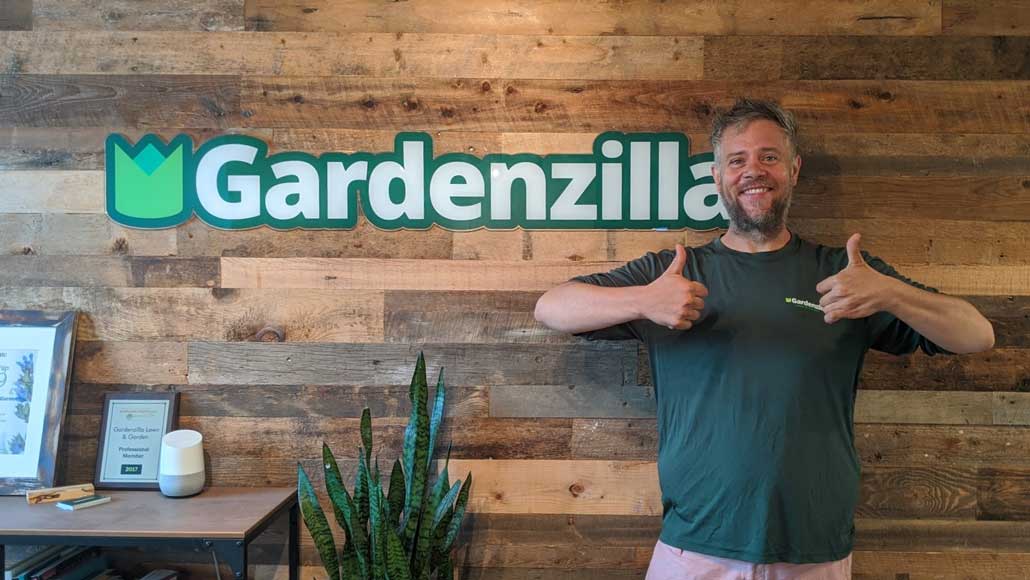 Perhaps you're having trouble controlling a monster shrub that quickly outgrew its space. Maybe your garden is suddenly full of weeds because you're just too busy. How about that overly demanding lawn?
Whatever your garden battles, Gardenzilla will come to the rescue!
Their mission is to make sustainable landscape services accessible and affordable for busy families and homeowners. And they're right here in Leaside after moving to the 'hood from East York a few years ago!
Check out the Gardenzilla website and you will find all of the services they provide along with upfront pricing (no guessing, no surprises) or you can simply request a quote for a specific job. It's fast and easy!
They do lawn and garden maintenance, custom care (maybe you just need a few shrubs pruned) spring/fall garden cleanups, seasonal planters (book now for fall), landscape design-build services, and so much more – including snow removal.
Check out their Facebook page and you can see some garden transformations, read customer reviews and view the Gardenzilla team in action. And notice how happy they look!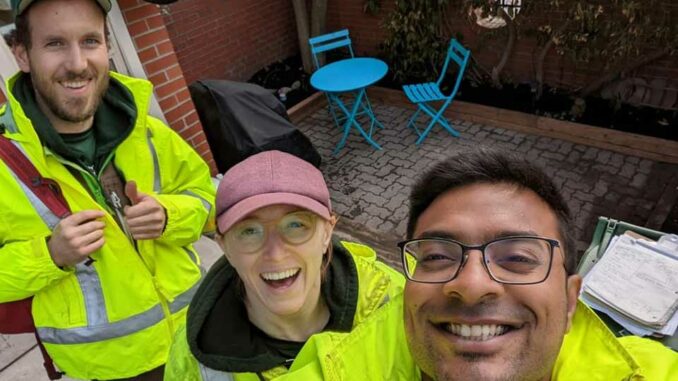 Michael Chudy started this company with just one truck and a dream. That was back in 2014.
Now, at their Leaside headquarters (a half-acre yard, office and nursery), the team stands at 42 this year, maintaining more than 800 client properties.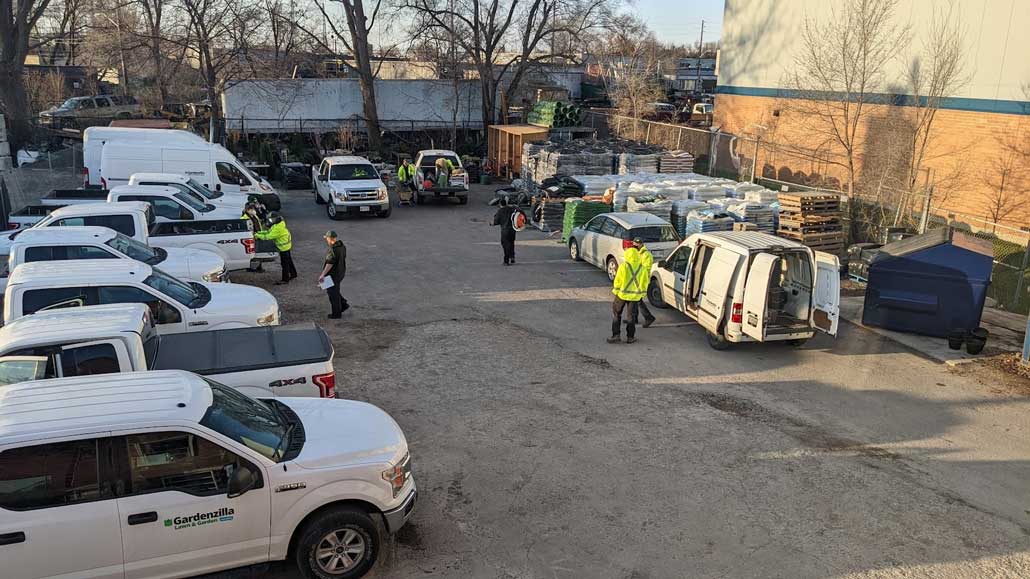 Considered the best rated lawn and garden services in Midtown Toronto (thanks to all of their 10/10 reviews) they are the 2022 winner of The Best of The Best Award from HomeStars.
This is the kind of local success story that makes one proud and it's not just because of their amazing growth. It's more about how and why they grew.
Staff are the key
Having worked in this business a long time, Chudy knows that the best way to make his clients happy is to provide them with great work, reliable service and fair pricing. It all comes down to having highly skilled staff who really enjoy what they do. "Our staff is the foundation of our company," Chudy told me. "Without them, we don't exist."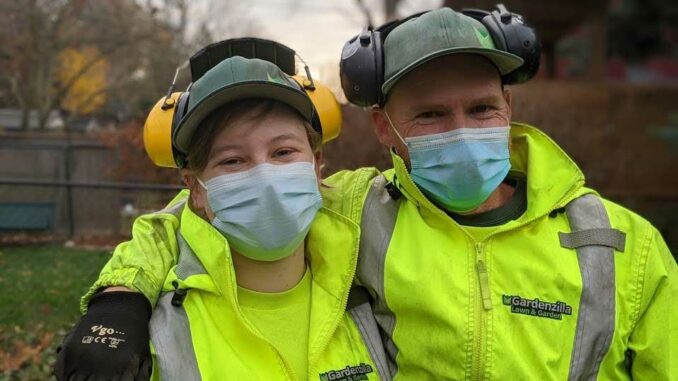 Now, two more values have been added to include the community and the planet.
The green in Gardenzilla grows
Creating greener landscapes is something Gardenzilla has been doing for quite a while with pollinator, native species and rain garden plantings. They convert front and back lawns into low maintenance mulched gardens and now do 60-80 of those a year.
They offer Smart About Salt approved snow removal (operation certified to reduce the environmental impact of salt). And just recently, they became Toronto's certified residential installer of Stormflow permeable resurfacing. This is a locally made recycled product with a wide range of environmental benefits, including a reduction in water runoff. It's used to overcoat existing surfaces or create new driveways, paths, patios or any surface you want to make permeable.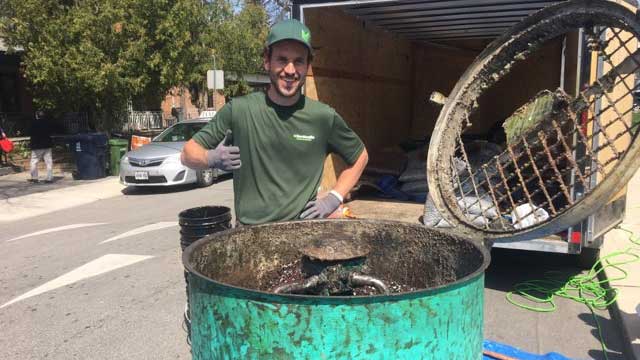 But for years, the garden industry has been doing more harm than good with their gas-fuelled equipment. I'm happy to report that Gardenzilla is changing all that. They offer all-electric gardening services, and will be expanding to include all-electric mowing for urban gardens next year. They are always looking for ways to be greener.
Last December Chudy made an end-of-season speech to his staff and said, "I have three children of my own, and many of you have or plan to have families. I want to leave them a better world, and I want to tell them proudly about the work that we're doing." It IS easy to be green. Just ask Gardenzilla.