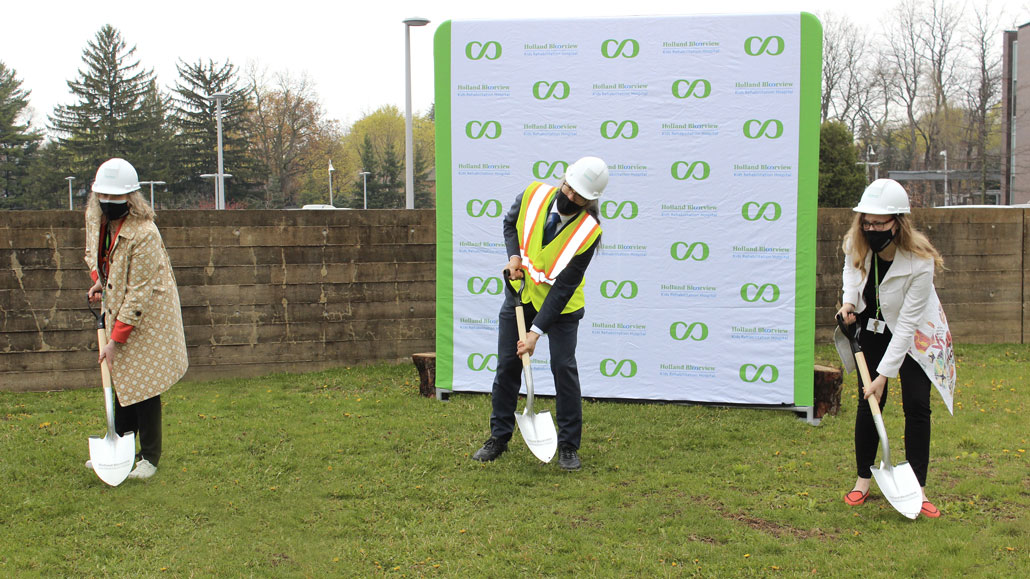 Famous sociologist Margaret Mead once said, "Never doubt that a small group of thoughtful, committed citizens can change the world; indeed, it's the only thing that ever has." 
Right in Leaside's backyard, Holland Bloorview is proving her spot-on yet again.
On May 10, Holland Bloorview Kids Rehabilitation Hospital's Bloorview Research Institute (BRI) announced they have begun construction on the final phase of their largest research expansion, thanks to the $23 million of $32 million raised so far from individuals, corporate donors, private foundations and associations towards this bold fundraising campaign goal.
"We're at the forefront of radical change in the way childhood disability research is being conducted to ensure children with disabilities and medical complexities have access to the latest research and technology," says Tom Chau, vice president of research and director of BRI. 
Nadia Tanel, director of research, growth and expansion, adds, "Despite hiccups over the past 18 months, we've kept on track and learned new ways to get things done including safety protocols."
Tanel is passionate when speaking about the expansion's goals: "The installation of Canada's first research MRI (covered in Leaside Life, Jan. 2020) that is immersive, customizable, child-friendly and fully accessible, which will support the growth of a world-class developmental neuroscience program; a fully accessible playground; attracting top scientific talent – resulting in the most significant concentration of childhood disability research in the world; creation of nine new discovery hubs; and acceleration of commercialization activity that will unleash the potential of BRI's scientific and technological discoveries to make the most meaningful and healthy futures for children, youth and families around the world."
The project has three phases. The first was the state-of-the-art, fully accessible playground opened in partnership with Bloorview School Authority and Kindercircle and with the generosity of donors.
The second is the fourth-floor renovation where the BRI will be housed and the area transformed into an open work environment providing opportunities for both collaboration and individual work. 
The third phase, a two-floor expansion (Summer 2022) is adding 11,000 sq. ft. of space for new discovery hubs, research teams and state-of-the-art research equipment. This expansion connects to the BRI by a "front porch" – a welcoming space where researchers, clients, families and staff can mingle, collaborate and share knowledge. And since the renovation will be contained within the hospital, she adds, there will be minimal impact to the surrounding community.
The project's impressive research team includes 41 scientists/investigators and 137 research trainees including undergrad and graduate students, and post-doctoral students working and collaborating in 11 research labs/centres. Learn more, contribute: https://hollandbloorview.ca.