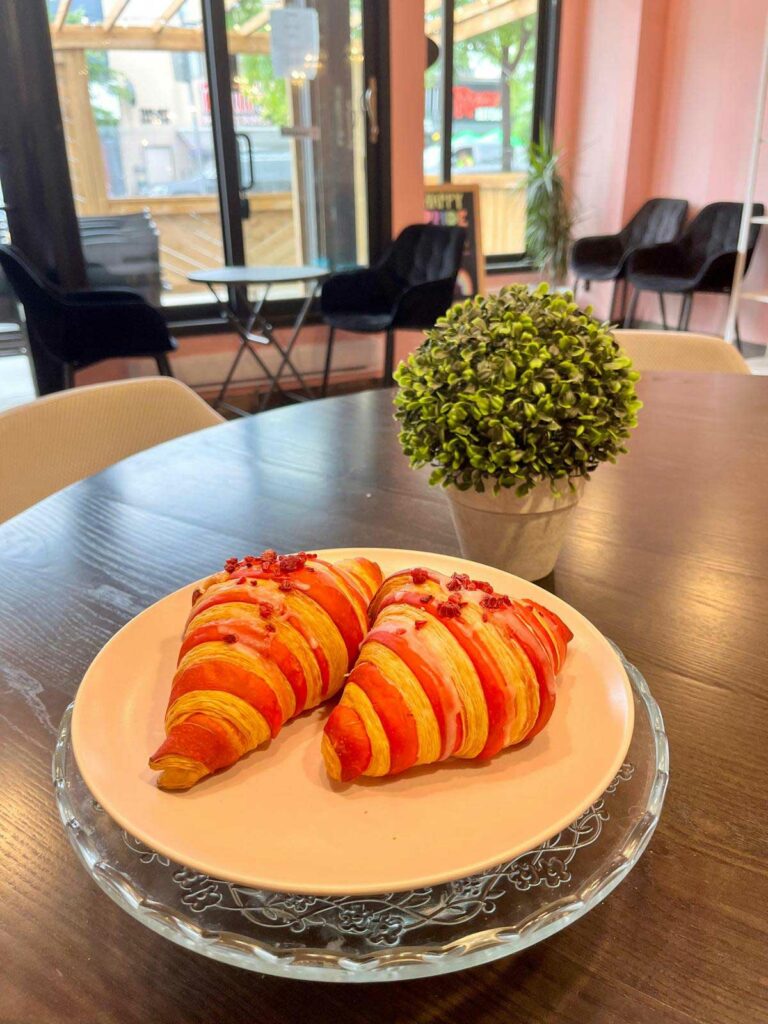 Sure, you can score a coffee and scone around town.
But what if you want that coffee plus a whole lot more? A local spot where people of all ages are invited to linger, make community connections, and enjoy an expansive menu? A menu with the most delicious treats but also healthier options and kids' foods they'll actually eat.
Welcome to Bad Blowfish Café at 1595 Bayview Ave., a spot which owner Jen Blasko describes as "a funky little café with a little bit of attitude."
Blasko is not new to the foodservice industry. As a student working her way through both Bachelor's and Master's studies in science, Blasko worked in the restaurant business to fund her education.
And while she practised as a biologist for years, she kept being lured back to foodservice.
Working her way up the ranks very quickly, Blasko served in various roles in the industry including manager, director of operations, head of retail operations and director of operations and franchising.
Blasko has translated all of that expertise into Bad Blowfish, a fun space with great food and beverages.
For those wishing to catch up on work, every booth at Bad Blowfish comes with plugs and USB ports.
For those looking for a fun space to hang with friends and family, tables have chalk paint for doodling or playing games of hangman or tic tac toe. And the café even has an extensive collection of board games to encourage some healthy competition.
Blasko describes Bad Blowfish as "an approachable spot," and chose Bayview to set up her operation as she's always admired the neighbourhood and the walkability of the community.
As for the food and drinks?
The menu includes a large variety of options including "Green Eggs on Toast" (smashed avocado and hard-boiled egg served on toasted sourdough) for breakfast and "Don't Be a Turkey" (a sandwich with turkey, cheese, cranberry sauce, lettuce, tomato and mayo) for lunch. You can build your own bowl or wrap, sip on an alcoholic or nonalcoholic beverage or roast your own s'mores.
And of course, there's the coffee. And tea. And hot chocolate. And smoothies (one "Power My Hour" please?)
Blasko partners with specially chosen local brands for some of the store's coffee and food. Pastries are baked daily on site and all foods are freshly made.
Wanting a delicious coffee with a side of fun, a massive slice of community flavour and a whole lot of scrumptious food? Look no further. Bad Blowfish is your spot. (And if you can't make it on site, all options are available on Skip the Dishes.)