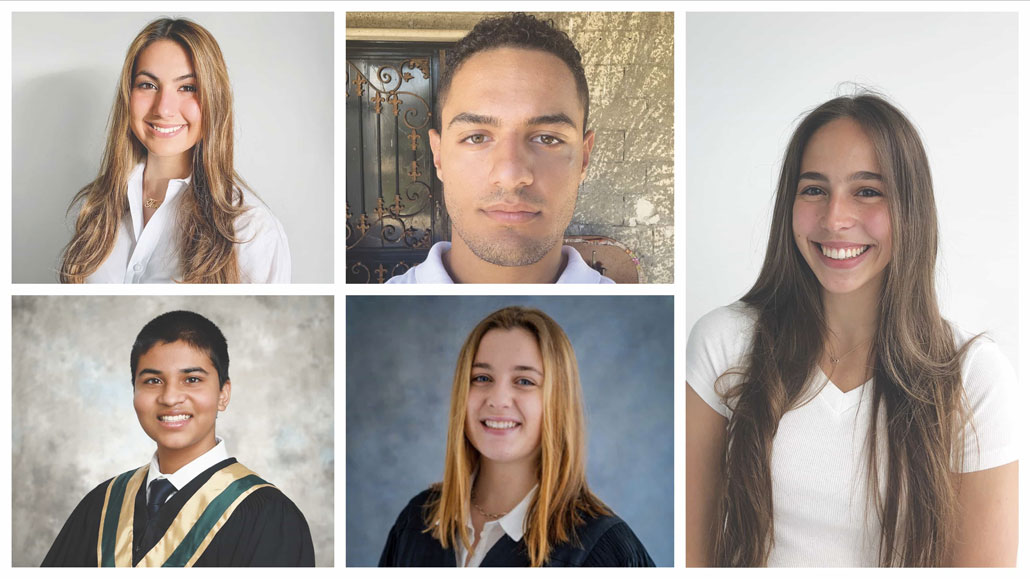 This year's graduating class at Leaside High faced challenges with resilience and determination, according to Carolyn Singer, social science teacher, guidance counsellor and chair of the scholarship committee. As she says: "They missed out on senior sports and events, but did not let the constant 'pivots' stop them from running virtual clubs and school-wide events." She adds that the staff are "beyond impressed" with the Class of 2021 and their prospects for the future. 
Meet five outstanding graduates who exemplify this extraordinary spirit and perseverance.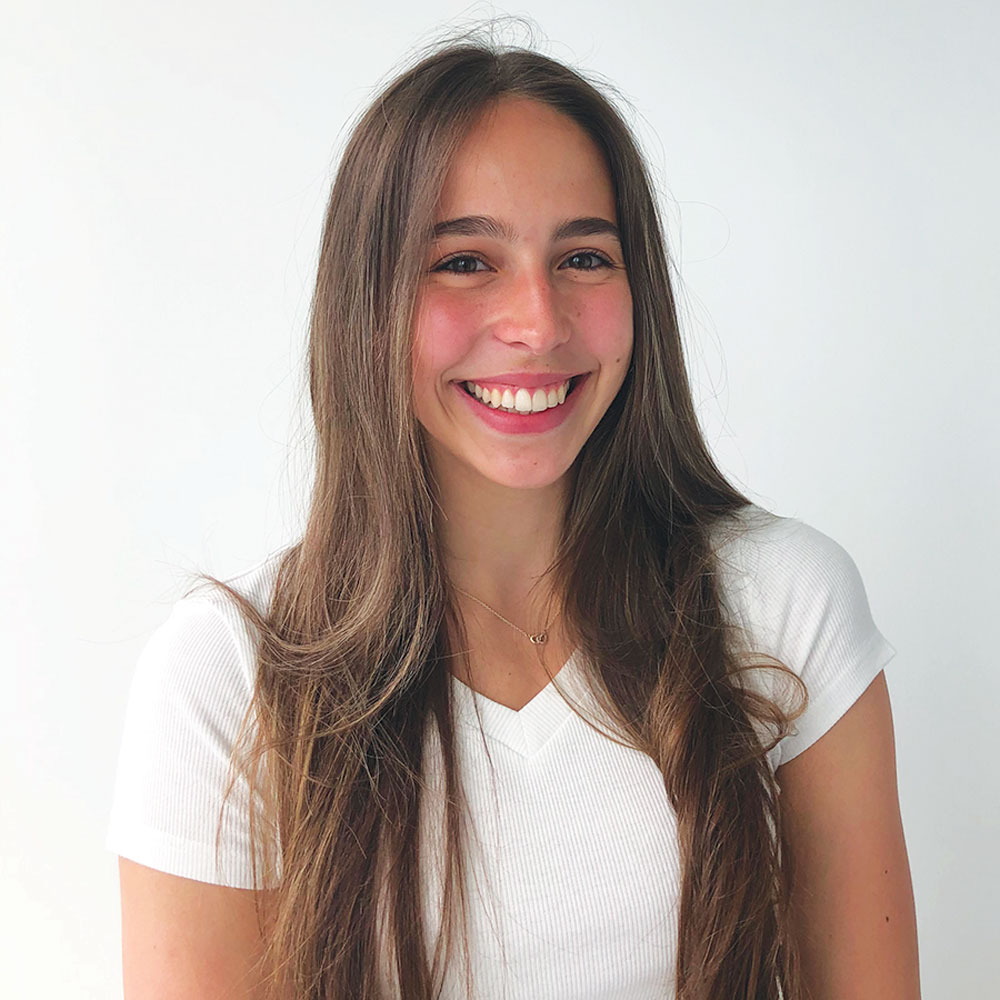 Isabella Goudros is unique in two ways: She will be attending Harvard in September and she is an accomplished athlete in both track and field and weightlifting. 
Throughout her childhood, she tried a variety of sports before settling on her two favourites. With her father as her primary track coach, Isabella has won numerous medals, national awards and provincial records in hurdles, sprints and heptathlon, as well as a few medals in weightlifting.
She was attracted to Harvard for both its academic reputation and "its great track program and team." While students enrol in general arts and sciences there, Isabella is leaning towards graduate school and a career in law. In addition, she has hopes of becoming an Olympian or professional athlete.
With her Grade 12 average of 98.5%, Isabella was a co-recipient of the Norman McLeod Scholarship for the highest average. She was also chosen as the valedictorian, and was grateful for the opportunity to connect with the entire graduating class. In her message, she wanted to highlight that "it's okay to be unsure of the future and that no plan needs to be set in stone right now" – excellent advice for these uncertain times.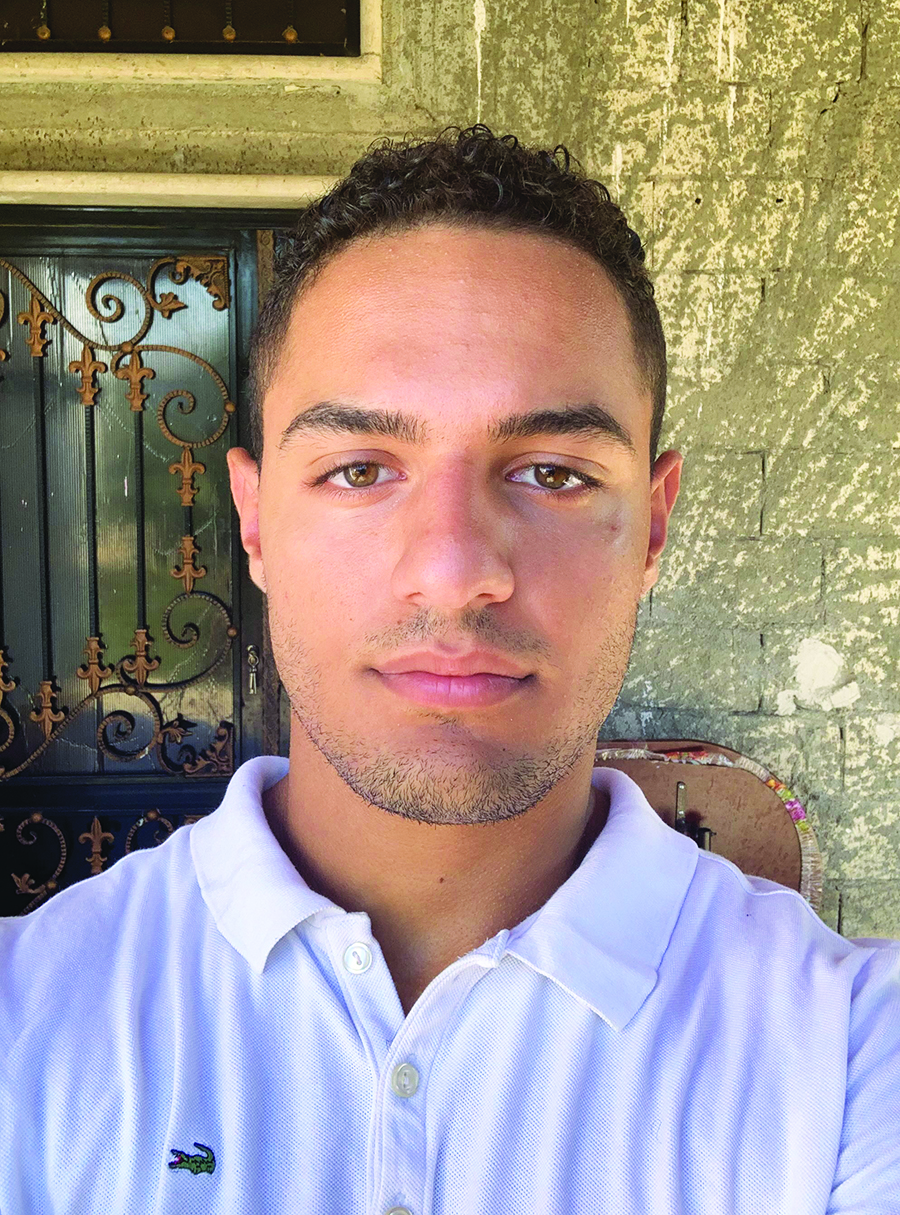 Karim Nammoura, who immigrated to Canada from Syria in 2011, plans to study medicine and chose the health science program at Queen's because of its structure, which, he says, promotes independence and employs "an interdisciplinary learning style which emphasizes the application of knowledge in various ways." His average of 97.5% earned him a Principal's Scholarship there.
In addition, Karim received three school awards: the Betty Stewart Language Award for French Immersion, the Annie Seme Memorial Scholarship for maths and sciences and the Jose Baptista dos Reis Scholarship for involvement in athletics. His passion for football is evident in his role as the team's defensive captain, his football award in 2019 and his participation in a city team which won the provincial championships.
Karim was the co-president of HOSA, a health science competition club, and vice-president of the Medical Club, both of which gave him the opportunity to pursue his fascination with human biology and his interest in medicine.
The well-rounded Karim also volunteered as an assistant language instructor at Thorncliffe Park Public School and at a pharmacy.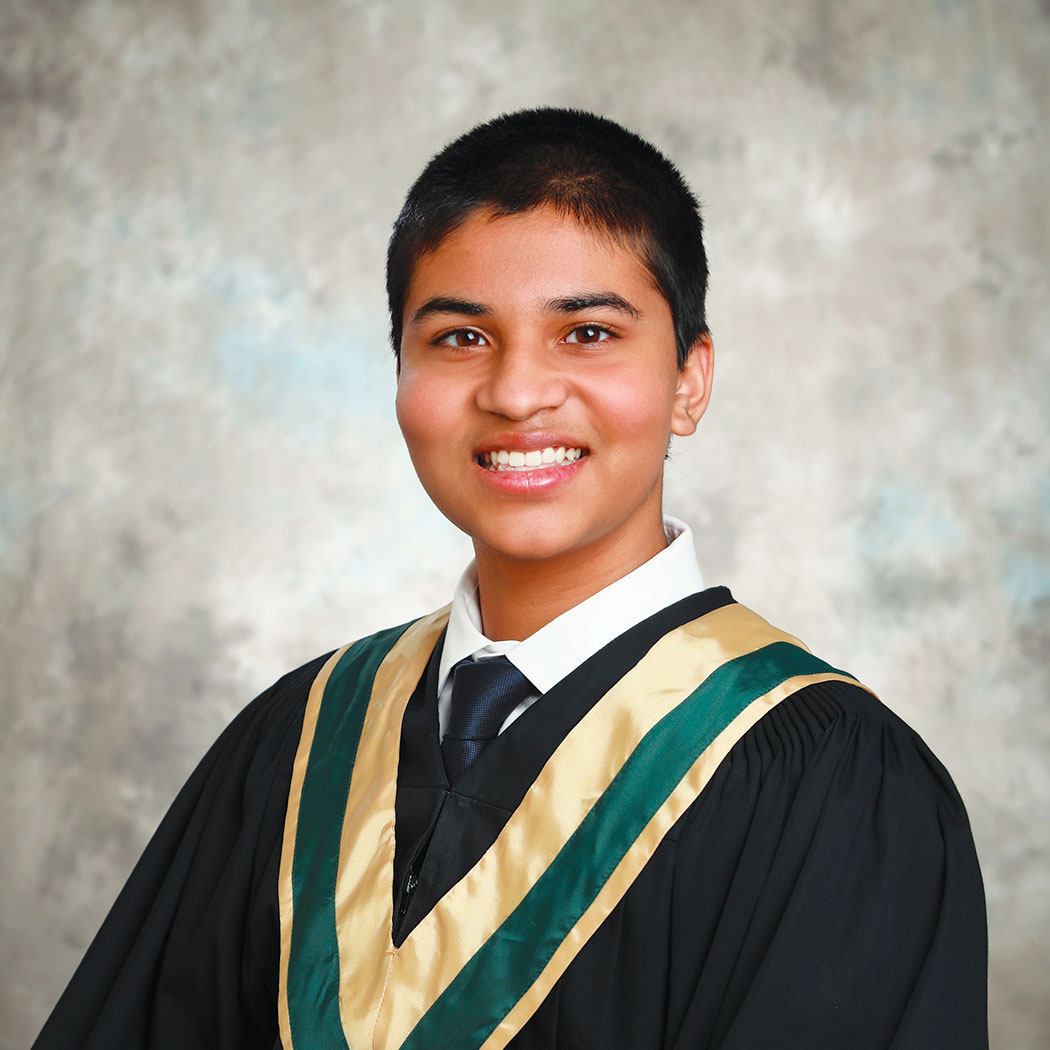 Sameer Passi is headed to the University of Waterloo next year for the Electrical Engineering Co-op Program. He was attracted to it for the work experience it provides, and with an average of 96%, he received the President's Scholarship of Distinction. His passion for the sciences is evident in his career goal of working in the engineering area of medical technology as well as research pertaining to brain and spinal cord injuries.
At school, Sameer participated in a wide variety of clubs and groups. He was on the successful robotics team, serving as the captain this past year, and was on the executive of the DECA business club, the investment club and the student council, as well as acting as a peer tutor. As a result of these activities, he was the recipient of the Alumni Association Scholarship for his academic record and outstanding contribution to school life. He also received the STEM, business and history awards. 
The energetic Sameer was involved in the Junior Achievement program, earned a bronze medallion and cross in lifesaving and volunteered at a summer camp.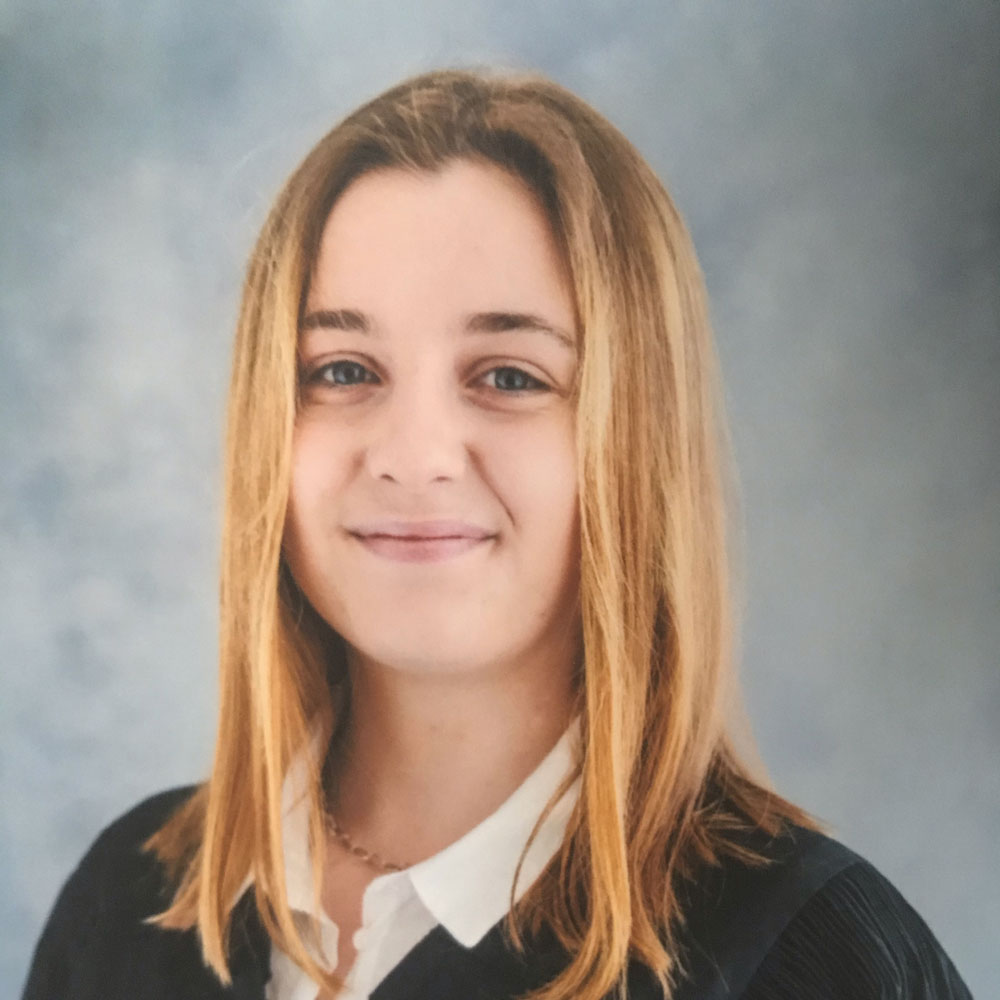 Isabella Sabatini is a fencer who was grateful for the many weeks of online learning this year as she spent much of that time travelling with the Canadian Women's Foil National Team as a training partner to help them prepare for the Tokyo Olympics.  
While she started fencing at the age of 8, Isabella became more seriously involved when she moved to Leaside in Grade 11 and has participated in Canadian and international competitions, winning national and provincial medals, and is part of the Canadian Women's Foil Next Generation program. She has also volunteered as a coach, mentor and presenter at different fencing clubs. As she says, "Fencing has taken me around the world, taught me strength, perseverance and life skills."
With a 95% average, Isabella will be attending the University of Calgary for kinesiology and working with both her fencing and strength and conditioning coaches, who are based in Calgary.
After obtaining her bachelor's degree, Isabella is considering a career in physiotherapy or medicine. She plans to continue training and hopes to compete at the Olympics herself one day.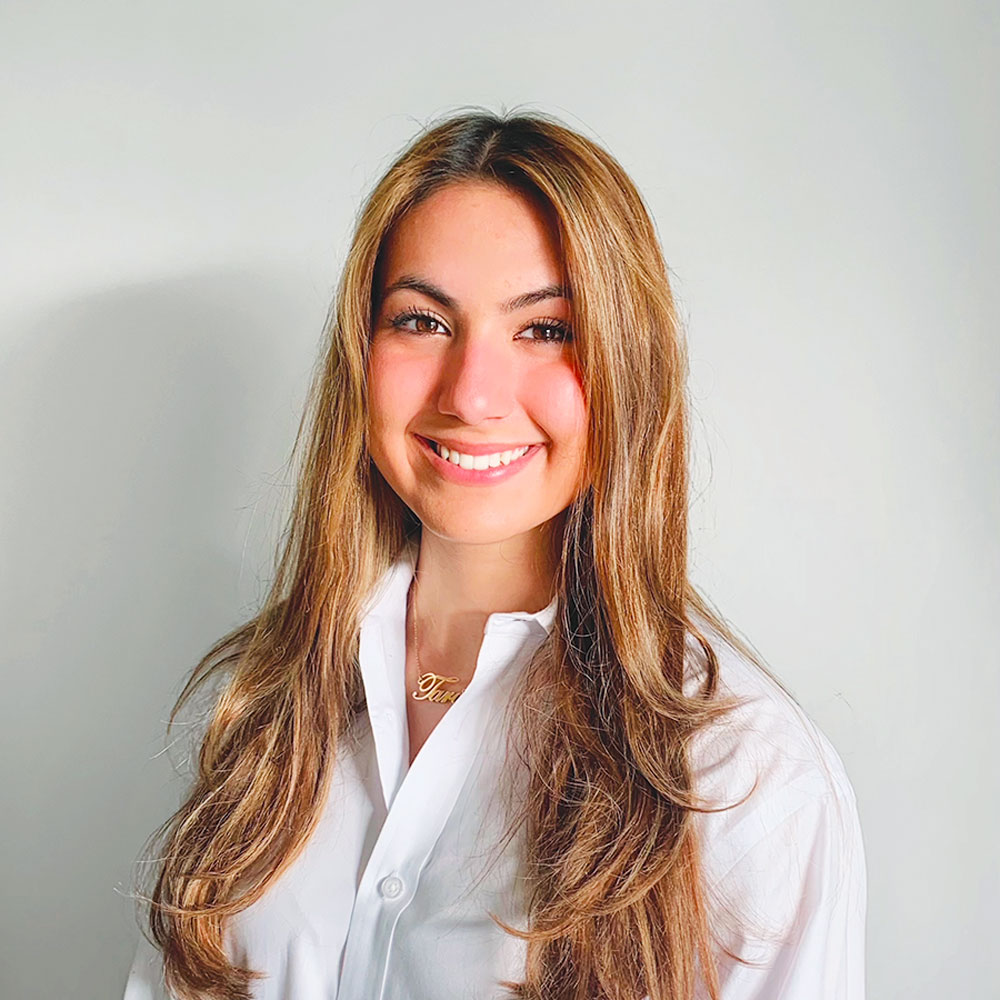 Tara Sarkhosh, with a 96% average, also received the Principal's Entrance Scholarship to Queen's where she will take health sciences to pursue her goal of becoming a craniofacial plastic surgeon. This goal was inspired by her co-op placement at Sunnybrook's Plastic Surgery Clinic where she shadowed the clinical nurse, prepared patient files and was one of the first students to observe surgical procedures. In addition to working in hospitals, Tara would also like to be a travelling doctor to help regions in need and open her own clinic one day.
Tara was the co-president of the peer tutoring committee which helped to organize online tutoring sessions and was president of a club devoted to health science competitions. She was president of the yearbook committee, which managed to produce an actual, rather than virtual, book in record time, and the MVP for her softball team. As if all this weren't enough, she served as a camp counsellor and math tutor and volunteered as a skating instructor at Leaside Arena. 
With all of these accomplishments, it is not surprising that Tara received the Canadian Federation of University Women Leaside-East York Award for outstanding academic achievement, involvement in student activities and community service.
These exceptional students all expressed their appreciation for the school's welcoming atmosphere and its academic standards, the caring teachers with their passion for engaging students in meaningful ways, and their supportive peers. Congratulations to them on their achievements and best of luck for their future endeavours!