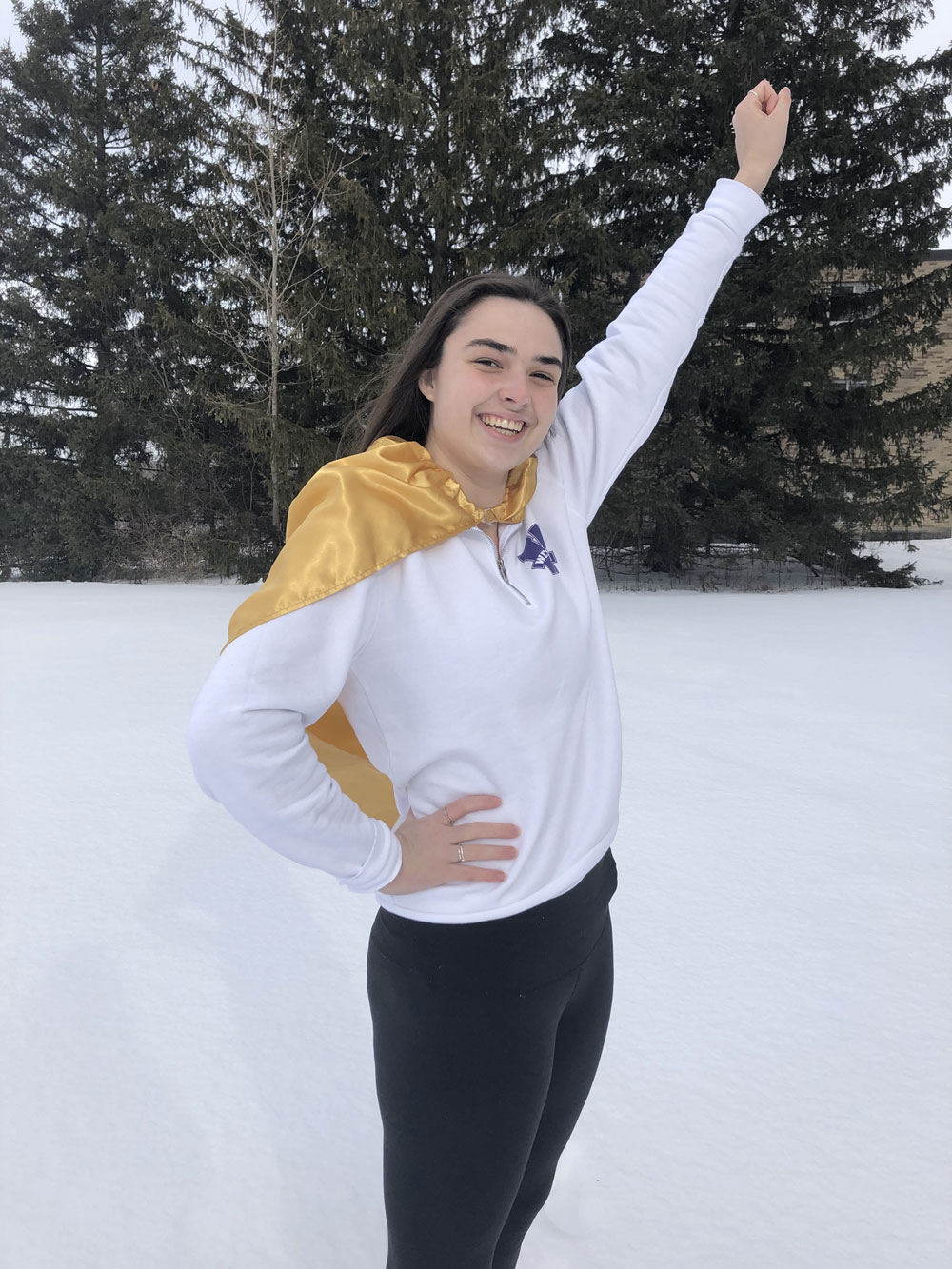 You might consider adding Holland Bloorview Kids Rehabilitation Hospital's youthful patients and their volunteers to your list of inspiring superheroes. The hospital's current Capes for Kids campaign may have you hearing from red-caped fundraisers like Leasider Kate Hull, a first-year psychology student at Huron – Western University and a dedicated volunteer.
"I was thrilled to be selected as a volunteer and part-time employee at Holland-Bloorview," she told me. "And recently, I was inspired to participate and earn my Gold Cape in their Capes for Kids fundraiser, by raising over a thousand dollars."
Kate added, "I want to thank everyone who's donated so far and there's still time to contribute, as the campaign continues until March 7th."
Having weathered a serious health issue herself, Kate says she gained a profound appreciation of other children's health issues through her own journey. "I feel privileged to contribute in small ways to their joy. It was my mom, Cindy, who nudged me to consider volunteering when my own health issue prevented me from continuing to play elite basketball, freeing up my time."
Meeting other young patients during her treatment and seeing those whose lives were altered by serious health issues inspired her to take action for Holland Bloorview.
"I enjoy the variety of responsibilities from greeting parents and ensuring Covid-protocol is followed and especially engaging with the young patients whether transferring them to appointments, the pool or crawling on the gym floor with them playing tag," she said. "Just enjoying the company of kids being kids. The kids' smiles alone make my day."
For a delightful few minutes, watch two of Kate's superheroes, Alex and Carson, two young campaign advocates as they encourage us all. "Let's work together to raise funds and awareness for kids with disabilities – ask your family and friends to support Kids For Capes today!"
Since 2017, Capes for Kids has raised over $2,450,000 for research, education, and care at Holland Bloorview. To date, thousands have joined forces by assembling teams, fundraising and wearing capes around the city. For more information on the campaign, visit capesforkids.ca