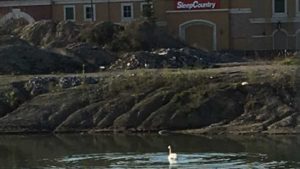 Across Toronto, every single property is regulated by the Property Standards By-law in categories ranging from hot water supply and ventilation to pests and property cleanliness. In response to a number of City Council directives – including my October 2019 motion on dormant or abandoned construction sites, inspired by the infamous Lake Leaside – the Municipal Licensing and Standards (MLS) division is undertaking a multi-phased review of these regulations.
Each year, the City receives an average of approximately 15,000 service requests related to property standards issues, making it one of the most common complaint categories. If the inspector responding to the complaint finds the property to be in violation of the by-law, they will issue the owner an "Order to Comply," which can result in a fine of up to $50,000, depending on the nature of the offence.
Under the current system, Orders to Comply can be appealed – sometimes adding months to the timeline for the issue to be addressed, even if there are immediate safety concerns. At the June City Council meeting, MLS staff presented a streamlined enforcement strategy that will introduce set, non-appealable fines for certain violations – especially those related to health and safety. In their report, City staff indicated that they expect the new, set fine schedule will also help the City regulate dormant construction sites, such as Lake Leaside, going forward. We are now awaiting an update on the Ministry of the Attorney General's decision to grant the City this authority.
In addition, the new strategy will enhance the City's approach to enforcing property standards at vacant homes – an increasingly familiar site in many of our local neighbourhoods. New data have shown that there could be more than 100,000 vacant houses in Toronto. At present, MLS is only made aware of issues related to these properties on a complaint basis. However, under the new strategy, staff will begin using data collected through the City's Vacant Home Tax to proactively monitor vacant properties and address contraventions where they arise.
As the City responds to a changing landscape of issues, it is critical that we continue re-assessing the enforcement tools available to us. On that note, I am looking forward to the next phase of the Property Standards By-law review getting underway.