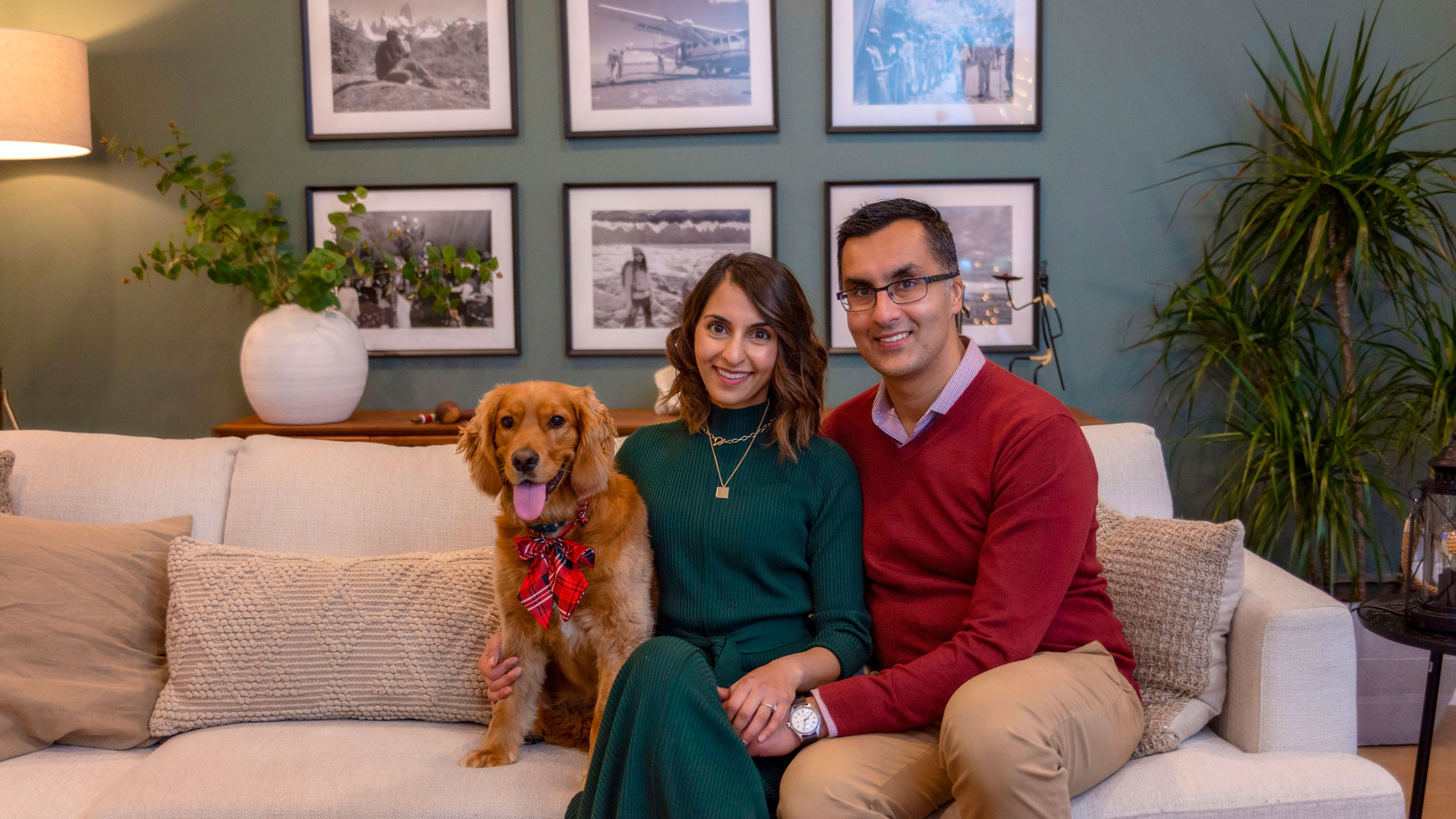 Note: At the time of printing October's Leaside Life, Adil Shamji was an Ontario Liberal Leader candidate. He has since withdrawn his candidacy. Please see note below.
Dr. Adil Shamji is an emergency and family physician who happens to live in Leaside. But, just as important and current, he is also the MPP for Don Valley East and a candidate in the Ontario Liberal leadership race, which wraps up at the end of November.
Adil and his wife, dentist Salimah Jiwani, were attracted to Leaside in 2019 as a "picture perfect community" that, as a bonus, was decorated for Halloween at the time. They also appreciate its shops, green spaces and proximity to downtown and cannot imagine living anywhere else.
While Adil grew up in Toronto and attended the Faculty of Medicine at U of T, he first practised medicine in rural and remote parts of Ontario and the Northwest Territories, specifically in Indigenous communities on the James Bay coast. He also maintained a position in the emergency room at Michael Garron Hospital, which continues today. In addition, he served as medical director for 11 homeless shelters in Toronto during the pandemic, helping to coordinate primary care, mental health and addiction supports.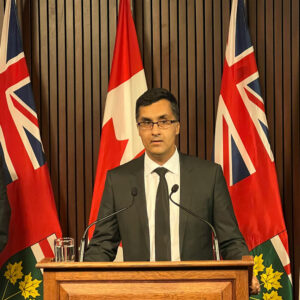 Adil says that he has "always been driven to go where help was needed the most" and in his different experiences, he often wished he could write his patients "prescriptions for a home, groceries or cleaner air." The physician decided that one way he could bring about such improvements was by entering politics. He explains that on an ER shift, he can help 20 to 30 people, but as an MPP he can "fight for 100,000 people in one riding and 15 million across Ontario." With this goal in mind, he ran to become the MPP for Don Valley East in June 2022 and was elected.
Since then, Adil has acted as the Liberal critic for health, northern development, Indigenous affairs and colleges and universities. He says it has been a steep learning curve made more difficult by the diminished size of the Liberal caucus, but his experiences inspired him to do what he can to make a difference in the province. One of his goals in entering the leadership race, he states, is to bring about "a political and cultural change in government so that it can be more responsive to the needs of everyday Ontarians.
When he entered the leadership race in July, he brought with him some unique qualifications: his youthful age of 38, his status as a visible minority with immigrant parents, his experiences both with housing issues and as a doctor in rural communities. These qualities have served him well during the campaign where he has encountered people from all regions and backgrounds who he says have taught him about such diverse topics as farming, mining, transportation, energy and francophone issues. These encounters have helped him to formulate policies around their areas of greatest concern such as healthcare, housing and the rising cost of living. Adil has also noticed a growing apathy about government and has plans to counteract that.
He feels that Ontarians are tough and resilient and there are people throughout the province who work collectively to overcome challenges. This reminds Adil and Salimah of Leaside and the kindness, friendliness and community spirit of its residents. They especially appreciate "the best neighbours ever" and living in a neighbourhood where everyone knows the name of their dog – Petunia Wigglebottom.
Note from Adil Shamji, September 29, 2023
Things in politics can move fast, and even a few days can be an eternity. Between our interview in the first week of September and the article coming out in Leaside Life, a lot of things happened. This included the passage of some important milestones that provided an opportunity to think about how my team could make the greatest impact for the greatest number of people.
My goal has always been to fight for the issues that matter to all of us on the biggest scale and biggest stage imaginable. This week, it became clear that the best way to do that was by combining forces with another team so that our total efforts could make our advocacy more effective. As a result, on September 28, I took the step of uniting under the leadership of Bonnie Crombie. She is talented, competent, experienced and tenacious, while showing genuine kindness and compassion.
Decisions like this are always difficult, especially after investing so much time, energy and effort. I couldn't have done it without my volunteers, supporters and – of course – Salimah and Petunia. However, I am convinced that the decision to unite our team is the right one for our province, and I will never cease in my efforts to continue fighting for things like healthcare, education, housing and our environment.