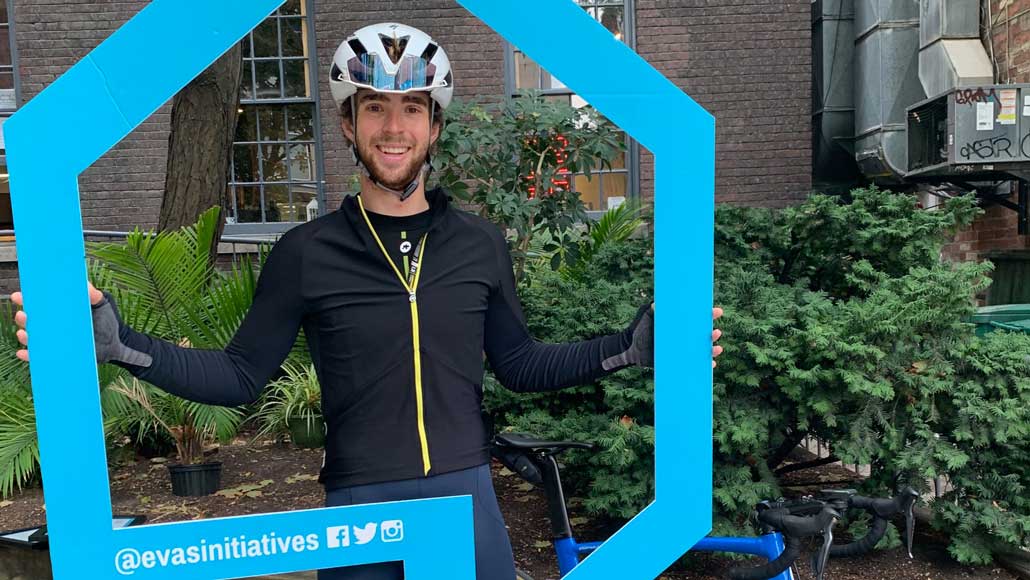 Alessandro Sproul jokes on his Instagram page that "cycling is not just about shaving your legs and getting up at ridiculous hours."
Anyone who has witnessed the 23-year-old Leasider in action knows there is so much more to his cycling pursuits.
On Sept. 19th to the 20th this year, Sproul rode a one and half km circuit in North Leaside covering Rykert/Thursfield Crescent and Brentcliffe Rd over and over and over again for a continuous 24 hours.
Riding a total of 581.1 km, Sproul raised more than $20,000 on- and offline for Eva's Place, a Toronto organization which provides support to youth currently facing homelessness.
While Sproul points out that the 24-hour ride was "very uncomfortable," especially when dealing with overnight temperatures far lower than anticipated, he also points out that the youth supported by Eva's Place are "uncomfortable a lot of the time."
Sproul has always been heavily involved in athletics, participating in hockey, soccer, squash, track and field, basketball, volleyball, golf, weightlifting, snowboarding, wakeboarding, triathlons…and more.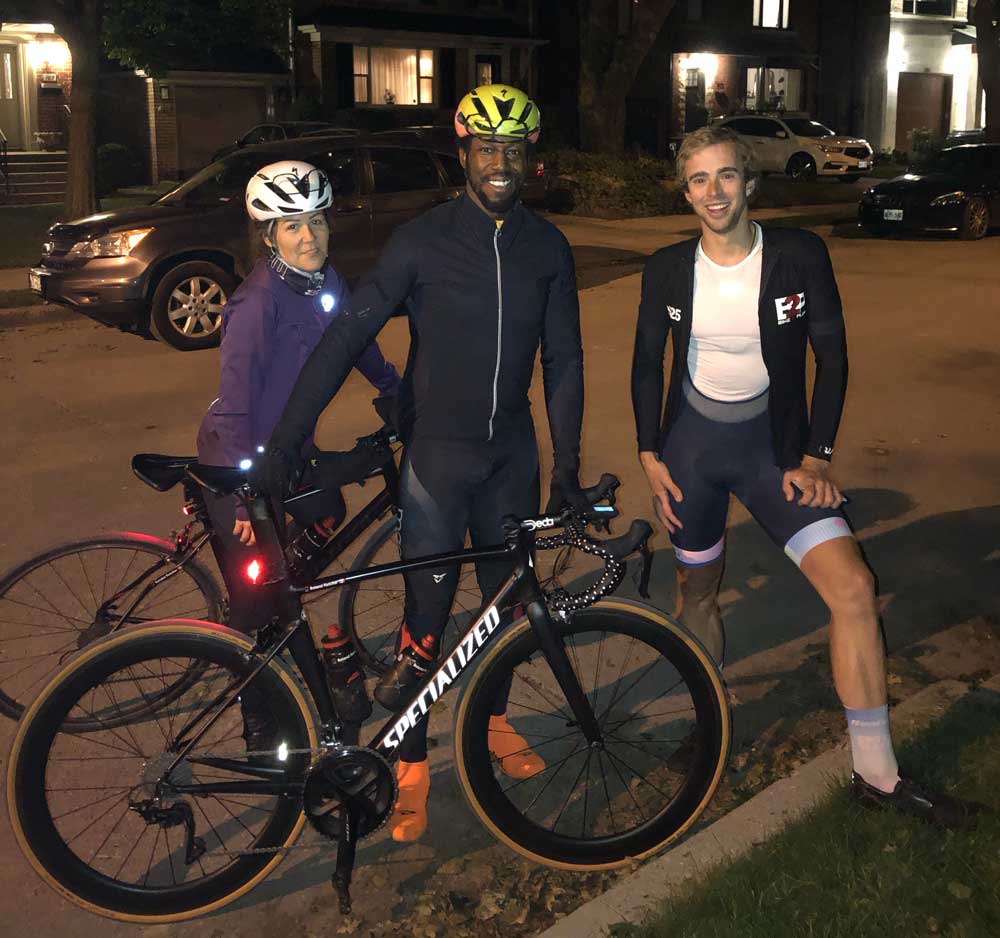 As a kid, he and his dad would take their mountain bikes down into the Don Valley. While his dad would want them to ride to the lake, Sproul said he always felt like that was too far.
Fast forward a number of years and a ride to the lake now seems like a walk to the front door.
In 2016, Sproul got a road bike and, inspired by his dad, who has ridden almost the entire way across Canada, decided to attempt the full ride.
Alessandro covered the stretch from Vancouver to halfway across the country in the summer of 2016, a ride which he describes as "physically and mentally gruelling." He tackled enormous climbs such as the Coquihalla, rated as one of the most dangerous highways in Canada, with an incline of almost 5,000 feet.
Sproul completed the second half of the 5,720 km the following summer.
While he now takes part in long and challenging races across the world, he also participates in many fundraising initiatives. He has ridden in the Ride for Heart twice, and is a member of the Bike2Play team. The team, started by Sproul's cousin, Alessandro Delzotto, over the last five years has donated more than $175,000 to various organizations, including Sick Kids Hospital and Eva's Place.
The team Sproul rides the most with, though, is one he formed with friends from the cycling community earlier this year. When speaking with a fellow cyclist who pointed out how intimidating it is when he's the only non-white rider in races, Sproul and his friends decided they wanted to push for diversity and inclusivity in cycling. The new race team, United Nations Cycling (UNC), has gained several sponsors and recently filmed a commercial with Destination Canada (formerly the Canadian Tourism Commission).
Sproul is an incredibly disciplined athlete, heading to bed by 9 p.m. almost every night. He trains on his bike 20 to 25 hours per week in good weather, 10 to 15 hours per week on an indoor trainer in the winter, and multiple hours a week in the gym, where he works on programs set up by his coach, James Jacek-Cote, from Premiere Performance in Montreal.
Needing to consume 4,000-5,000 calories per day, Sproul loads up on a lot of carbs, and spends a lot of time at one of his favourite spots, Mucho Burrito on Laird.
He also stresses the importance of recovery days, often spent watching cycling videos or playing board games with his brother and dad. He's incredibly grateful for his "super-supportive" parents, Michaele Delzotto and Robert Sproul, and his siblings, James and Shan.
Now that he's covered distances far greater than the ride through the Don Valley to the lake, it's fair to say Sproul has come a long way. But he still has so many more distances he'd like to conquer. A disciplined athlete with a philanthropic heart, Sproul has the drive to race for many more years to come, and to support charities that will benefit immensely from his giving ways.