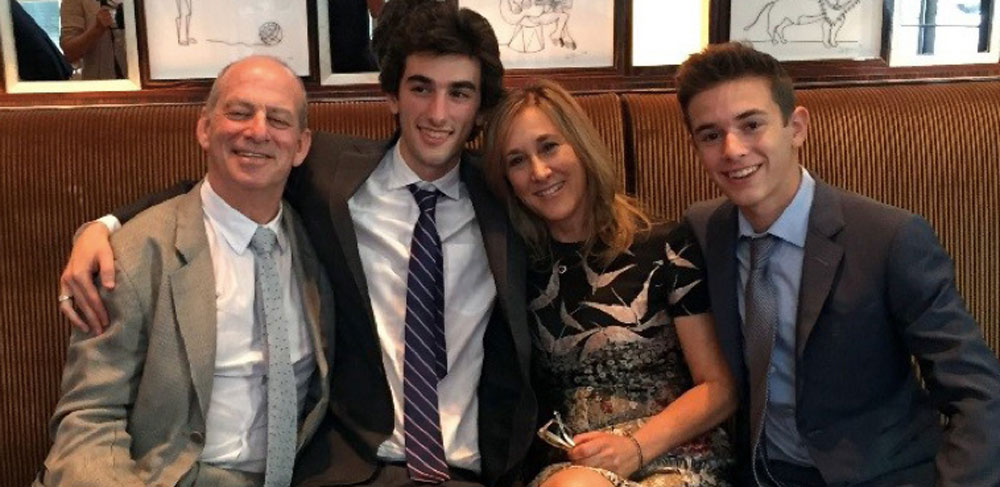 Growing up in midtown Toronto, Wendy Mandelbaum spent her days commuting from the family home on Bayview Ave. to her father's downtown clothing store where she was employed as a buyer. Working for the family business can be common and ordinary, but for Wendy it was anything but.
Wendy's father was Canadian fashion legend Alan Cherry. Cherry was one of the first to bring European fashion to Toronto. He dressed the Canadian elite and supplied the Saudi royal family with furs. Alan Cherry was one of a kind.
Under his tutelage, Wendy discovered her own creative spirit, which has led to a triumphant textile business. Cherry Textiles brings exclusive designs and impeccable craftsmanship to a range of different products, from home décor, furniture, and art, to of course clothing. The brand has been featured in many shows and events including the Miso Miami Symphony Orchestra & Einstein Foundation Tapestry Exhibit. They are currently focused on a project for the Holy Blossom Synagogue where Wendy's textile designs will bring new life to the benches and seating in the building.
When asked how she got started she is candid. "I met a woman on a treadmill one morning who happened to be a textile designer. We talked for the longest time and I became so intrigued."
She also speaks of the influence her parents had on her craft. "For years my mom did knitting machines, my dad also owned a knitwear company that she designed for." Despite having moved on, her mother Rosalyn lives on Bayview Ave. to this day.
Community has always mattered to Wendy. It's been the glue that kept her family and business together for so long. From clients to relatives and friends, Leaside and the Bayview corridor have given her so much. Even once purchasing her own home, she couldn't be too far away and opted to be close by in the Mount Pleasant area. Her two sons also went to school in the community.
Family has become even more important to the textile designer since battling an unusually difficult year. The pandemic, business, and life in general have thrown her many curve balls throughout 2020. Of her two sons, she says, "I can't wait for my oldest to visit. He may come in for a couple of days and spend time with me at the farm. My youngest is a creative visionary too; he has the eye."
Wendy's husband is none other than Umbra design company CEO Les Mandelbaum. The design duo divides their time between their Toronto home and a farm in Caledon. Even their farm has become an outlet for creativity. Wendy has plans to redesign a barn that can be used for selling her textile goods and plants. Her textile studio in Toronto boasts more than four state-of-the-art looms that are responsible for weaving her one-of-a-kind fabrics. When asked what's next, she pauses, "There's so much I plan to do, but right now I'm enjoying family.
This article was guest contributed by Vonny Sweetland.