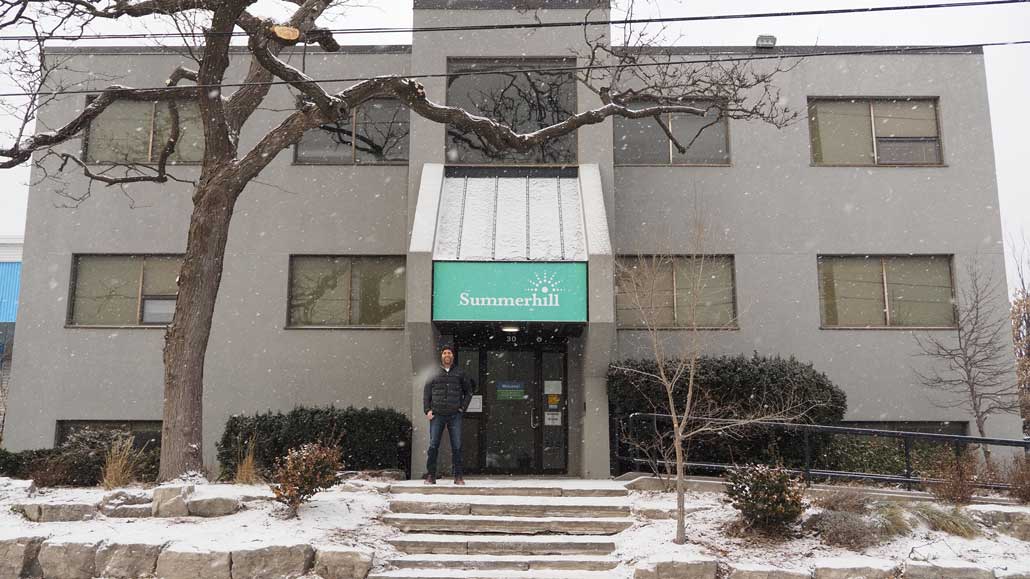 For readers who follow this column, it is no surprise that I am always on the lookout for Leaside business initiatives that will fuel innovation, drive economic growth, and contribute to the ongoing success of the community as we look ahead.
Fittingly, at the intersection of 'Commercial' Road and 'Industrial' Street, there is a very exciting example. Savvy entrepreneur Ian Morton is no stranger to the 'hood. Summerhill, one of the several businesses he has founded, is an acknowledged leader in residential energy efficiency program implementation. In 2012, he moved that company to the Leaside Business Park when he purchased the building at 30 Commercial Rd. to be its corporate headquarters.
Why is this exciting? In my experience, savvy entrepreneurs have a tough time sitting still, and over the decade since moving to Leaside, Mr. Morton has proven the point. He explains that "as our business contracted in Ontario but expanded into other markets across Canada, we didn't need all the available space. The process of bringing new residents into the building started very organically and primarily via word-of-mouth. The concept of a shared workspace formed once we had a thriving community of 13 businesses. In essence, I branded what was already happening in the building."
And just like that, in November, Ian officially launched his latest venture – The Commercial Road – a permanent and dynamic shared workspace in Leaside (www.thecommercialroad.com). What's exciting is that 13 new businesses (currently focused on IT, software development, analytical laboratories, cannabis, venture capital and environmental services) have decided to call Leaside home. Why?
The Commercial Road in Leaside is a proven launchpad for start-ups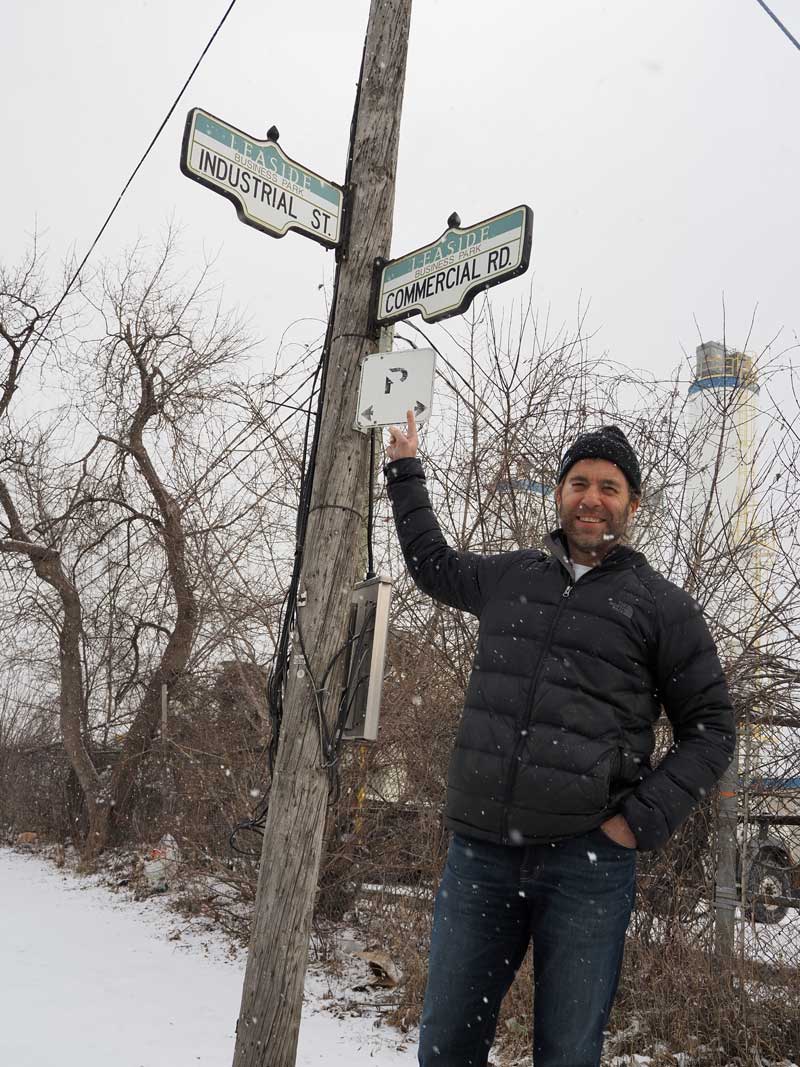 The Commercial Road has been a springboard for several start-ups but the one Ian is particularly proud of is Ample Organics. Founded in 2014 by John Prentice, Ample Organics is Canada's leading technology provider for licensed growers, whose seed-to-sale platform is the nation's most widely adopted cannabis record keeping solution. "John founded Ample Organics from a hot desk at The Commercial Road and expanded his operations quickly to take an entire floor." Since then, Ample Organics has been named a Deloitte Fast 50 Winner, a LinkedIn Top Start-up, and was included on the Globe and Mail's list of Canada's Top Growing companies. Ian added, "We exited that company in 2020 via a $60M transaction with AKERNA." (Ian previously served as chairman.)
For start-ups, office space is not a key success factor.… Yes, some entrepreneurial enterprises require space, but it's not typically a differentiator at the outset, in my opinion. I feel it's all about the talent you can surround yourself with. It's the experience, network and desire of the talent that contribute most to the achievement of great things.
The Commercial Road is not part of a corporate chain such as Regis, Staples Studio or the Hive. "I didn't start out with the goal of creating a shared workspace – instead it evolved with the people in my network looking for an office and shared services for their business," Ian explains. Indeed, The Commercial Road embodies the spirit of the Leaside Business Park – gritty, industrious, and ever-changing. "I'm not being trite when I say that the people/businesses here at Commercial Road are what differentiate us from other offerings. It's a diverse suite of enterprises that enjoy each other's company. We do business together, we have a communal lunch (or BBQ) together at least once a week, people socialize outside of work…it's got a strong familiar collegial feel to it."
The 'special sauce' is the awesomeness of the people
Current tenant Sameet Kanade is the founder and CEO of Molecular Science Corporation. A former investment banker, Sameet found he missed the "information flow" you get during those 6:30 and 7:30 a.m. briefing calls and meetings. "What I found was missing when working remotely and alone was access to expertise. Just being a part of the community and being able to tap into the experience and networks of the other residents is invaluable." He mentions the outsourcing of his IT backups to fellow resident TJ Micro, and the convenience of the support being on-site "makes this a very different value proposition."
I also reached out to John Prentice, now the founder & CEO of PINNRZ, who still calls The Commercial Road home. John makes a bold claim: "You'd be hard-pressed to find something similar anywhere else in the city." Currently, the building is filled with entrepreneurs and professionals, and there is a full suite of back-end services (finance, IT, administrative, HR) available to start-ups needing them. According to John, the community is vibrant and actively shares their knowledge, experience, and advice freely. He says that "the special sauce is the people and the advantages/awesomeness that they bring to the table."
I agree with Ian's belief that "people want the camaraderie, collaboration and dynamic of in-person office environments, even on a limited basis." Shared workspaces like The Commercial Road, located close to neighbourhoods like Leaside and Thorncliffe Park, can satisfy that need…especially if you want to achieve that 'live, work, play' future of a 15-minute city right here in Leaside. The motivation for The Commercial Road is driven by individual purpose and need – but also one that supports a broader vision of what this area could potentially become in the future. The Leaside Business Park has a rich history as an economic engine but one that is undergoing fundamental change due to a range of factors. From Ian's perspective, "the economics of the situation have seen industrial activities being replaced by a vibrant mix of commercial enterprises, hospitality services and retail. We want to be at the fulcrum of this transition by being a hub for locally based businesses, sole proprietors, and entrepreneurs."
Do you know a start-up that could benefit from locating at The Commercial Road? How will the changing future and nature of work affect the Leaside Business Park? Let us know at .
Leasider Glenn Asano is a partner and principal consultant for the strategy and business development practice at Centred Performance. He is also an instructor with the Ted Rogers School of Management at Ryerson University.