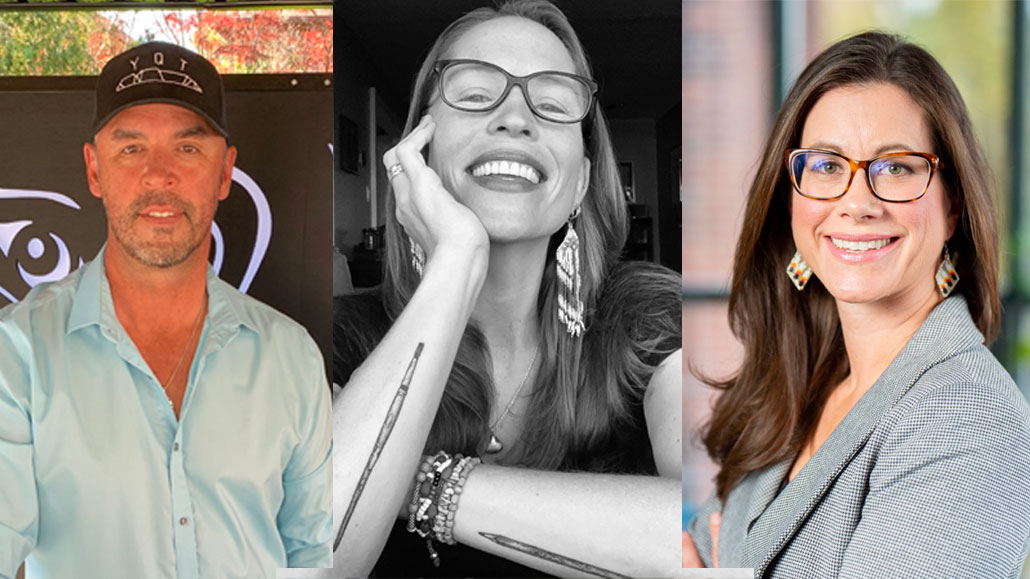 In late May this year, a survey of the grounds at the former Kamloops Indian Residential School uncovered the remains of 215 children buried at the site.
For many non-Indigenous people in Canada, the news was met with shock, anger, and grief.
For many Indigenous people, the discovery was sadly not unexpected or surprising. But the discovery, understandably, still provoked feelings of devastation, anguish, and anger.
An estimated 150,000 children attended residential schools over 120 years and approximately 6,000 Indigenous children died while in residence. With the number of destroyed, missing, or incomplete records, though, the true number of deaths will likely never be fully determined.
This is only one of many injustices Indigenous people have endured.
With the aim of analyzing the means by which non-Indigenous people can address the history of injustices, as well as celebrate the culture and achievements of Indigenous people, we spoke with three who call Leaside home.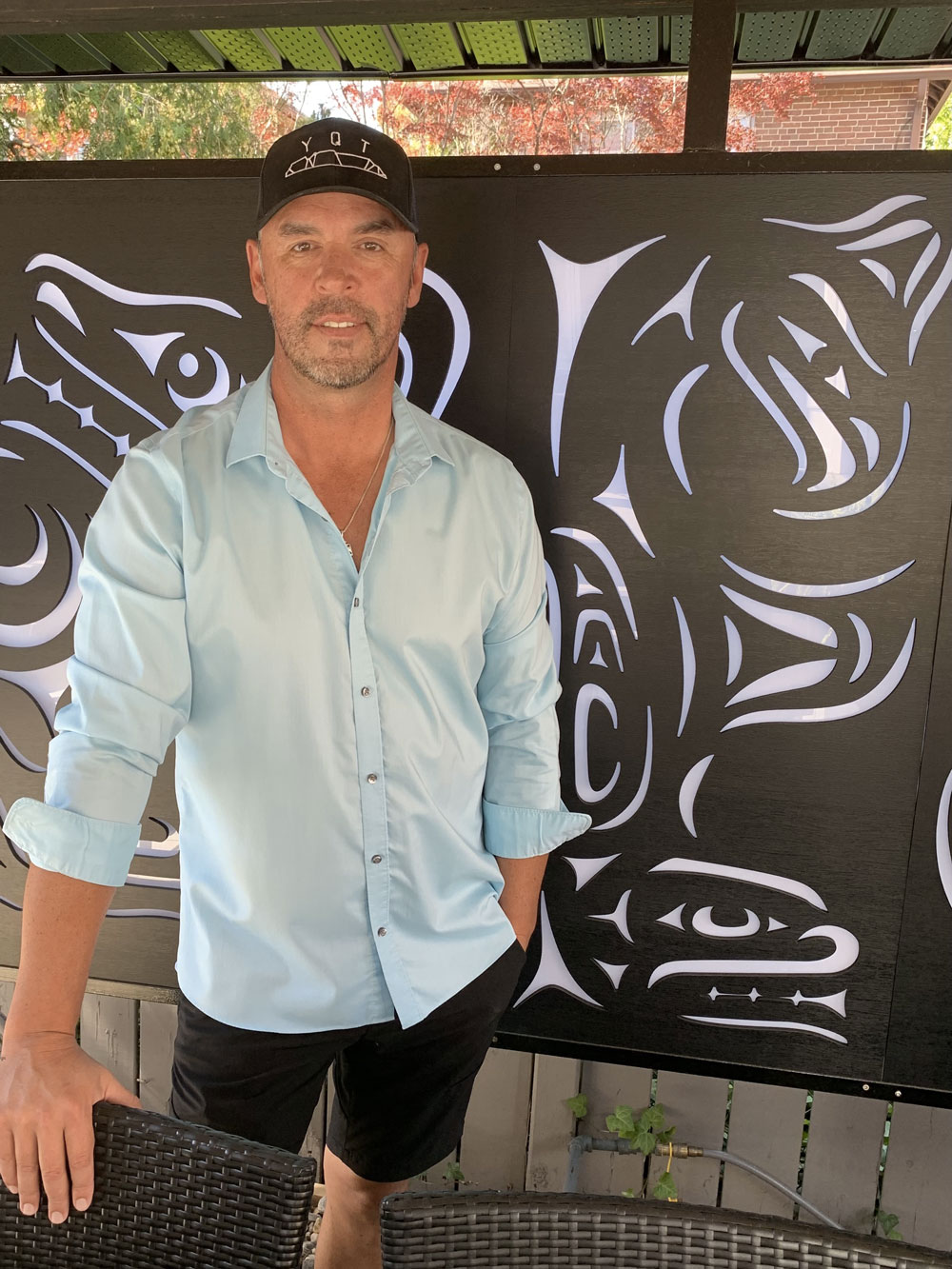 Kevin Berube
Kevin Berube was born and raised in Nipigon and is a proud band member of the Flying Post First Nation.
With degrees in Social Work and Addictions Counselling, Berube has worked with Indigenous people as a leader in multiple organizations.
Currently the Senior Advisor of Community and Indigenous Engagement with Enbridge, Berube was the Director of Treatment Services and the Director of the Mental Health and Addictions Program with the Sioux Lookout First Nations Health Authority, which works with 31 Indigenous communities in northern Ontario.
He has held senior management positions with Tikinagan Child and Family Services, Teach For Canada, and he was the Director of Treatment Services with Native Child and Family Services of Toronto.
Berube's mother was one of 13 siblings whose father moved the family into a remote cabin to keep the children out of residential schools. While Indian agents still made occasional visits to ensure the children were being "properly" homeschooled, the family was able to remain intact.
Says Berube, "the cabin is still in the family and I had the good fortune as a child to learn to hunt and fish there."
Berube is very proud of the use of natural medicines, storytelling, ceremonies, crafts, ideologies, and dances, which are all a part of his culture. He is also a fierce advocate for the promotion of whole truths.
Berube explains that "we together as a people start to restore trust (by) rejecting half-truths and assumptions. There are assumptions, for example, that we are lazy and can't get our act together. But people in remote communities work harder than anyone I know.
"It is important for me as an Indigenous person that the truth be told and only then can we look at what reconciliation looks like."
These truths, notes Berube, include the fact that colonialism forced Indigenous peoples onto reserves on so-called postage stamp areas.
"There has to be more attention given to issues such as unclean water on reserves, education, child welfare, and mental health."
Berube notes that there is a tremendous amount of intergenerational trauma due to forced adoptions "under the guise of protection," and from residential schools which had the goal of "do(ing) away with a group of people" under the pretense of providing a "good" education.
He insists that "it is imperative that the government be transparent," and points out that "it is the wishes of the public en masse that will change policy." We also need to have conversations to inform our messages.
"Conversations will be how we get to the other side of understanding," he notes, explaining that "it is when we do something collectively and unforced that we start to become partners and agents of change. (While the) "answers are nebulous, at least the conversations are starting."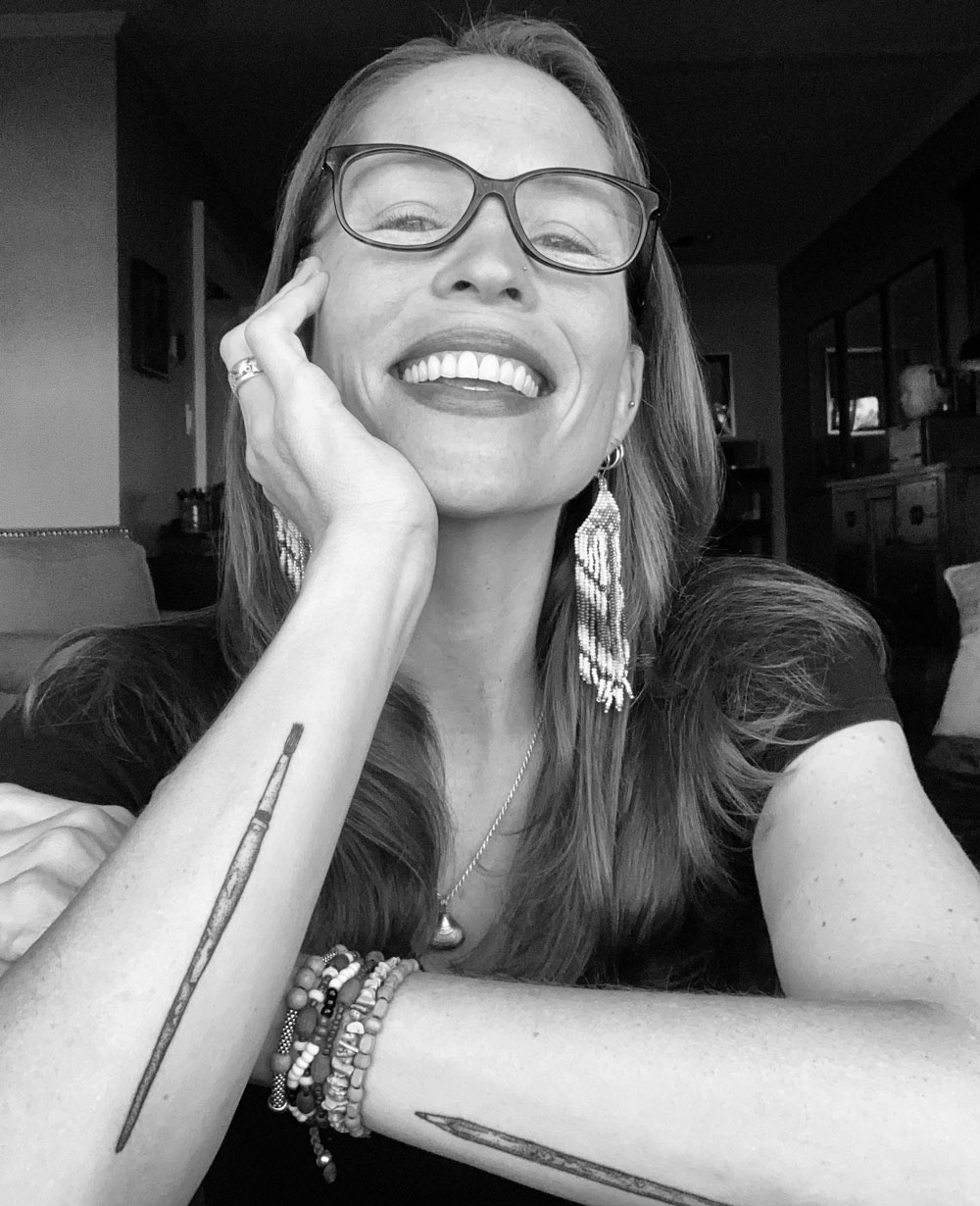 Tobie Loukes
Tobie Loukes has taught Art and Fashion with the TDSB for the last 17 years, as well as Indigenous Studies for the past five years. She also writes units, and provides resources for those teaching Indigenous Studies across the school board.
Loukes' father is Anishinaabe from the Alderville First Nation Reserve, and following the horrific discovery in Kamloops, she has been more determined than ever to share her knowledge and resources.
Her action points for non-Indigenous people are the following: learn about the past, learn about the present, and act upon your findings.
Before we educate ourselves about the past, notes Loukes, it's "important that we unlearn Canadian history."
While curriculums are now being rewritten, many Canadians' schooling involved either no, or a false version of, Indigenous history.
Loukes urges people to teach themselves about issues such as the Toronto Purchase, the Indian Act, residential schools, and the 94 Calls to Action.
She also advises that people avoid stereotypes and to "not paint all Indigenous people with the same brush."
Loukes points out that "there are so many ways to learn." But she encourages people to "not just learn about, but hear from, Indigenous voices."
She forages for food in the Don Valley, has learned the art of beading, and, "since one of the aims of the residential school system was to obliterate Indigenous languages, it is a personal goal of mine to learn how to speak Anishinaabemowin."
For non-Indigenous people, Loukes recommends the following actions:
a) Approach your children's school to ask about their Indigenous curriculum.
b) Have your children look at nature "in a non-colonial way" and consider downloading one of the many apps available to identify the various species.
c) Purchase from Indigenous companies.
d) Engage with Indigenous artists, musicians, comedians, photographers, designers, and chefs.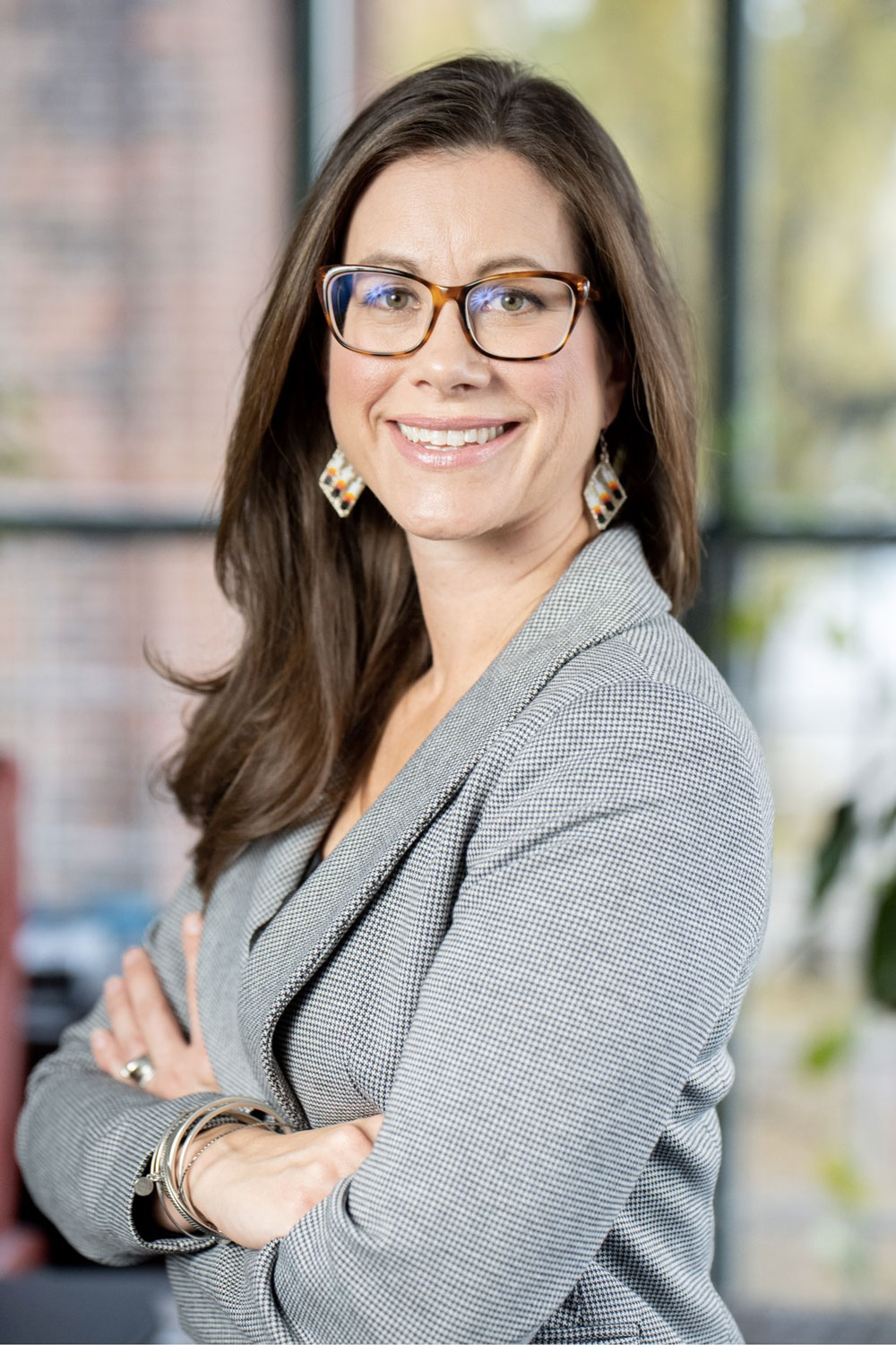 Tabatha Bull
Tabatha Bull is Anishinaabe and a member of Nipissing First Nation. An electrical engineering graduate, she worked in the Ontario energy sector for more than 15 years, forging relationships with Indigenous communities.
Bull sits on the boards of Wigwamen Housing Inc., the Young People's Theatre, the Ontario Chamber of Commerce, and the Catalyst Advisory Board.
Bull is currently the President and CEO of the Canadian Council for Aboriginal Business (CCAB), an organization that advances business relationships between Aboriginal and non-Aboriginal businesses.
As news broke from the Kamloops residential school site, Bull was angry and overwhelmed by an avalanche of other emotions.
"These were not discoveries," she says, "these were confirmations."
Noting that Indigenous people not only knew about the victims of the residential schools, but had been speaking about them publicly for years, Bull was frustrated and disappointed that so many non-Indigenous people were surprised. She was also heartbroken reading racist and insensitive comments on mainstream media.
The grief, Bull says, was "very heavy." While she has never been a person of inaction, she does feel, though, that "it is not the responsibility of the Indigenous people to lead all the conversations."
She does, however, offer examples of actions that can be taken.
"As a consumer you have a lot of power; make sure that you're buying from, or investing in, Indigenous companies. We also have the power of our vote. Examine policies, and ask politicians if they are committed to clean water, truth and reconciliation.
"We need to acknowledge that this is not just ancient history," Bull adds. Having visited multiple communities in desperate need of clean water and access to the most basic human necessities, she knows firsthand the current inequities faced by Indigenous people across the country.
Yet, she says, "we are more than trauma."
There have been, and continue to be, wonderful achievements by Indigenous people, and a culture to be greatly celebrated.
"I couldn't do my work if I didn't have optimism."
There are many reasons she is feeling optimistic. Commitments from companies to partner with, and support, Indigenous companies have doubled in the last two years. Bull and her co-workers at the CCAB also recently celebrated the announcement of new measures to increase federal procurement opportunities for Indigenous businesses across Canada.
"It is also wonderful to see a powerful matriarchal movement," notes Bull, citing the recent appointment of Mary Simon as the first Indigenous Governor General of Canada, and the election of RoseAnne Archibald as the first woman to become National Chief of the Assembly of First Nations.
There is also pride among Indigenous youth who are celebrating their language and culture. Bull is ecstatic that there is an Indigenous Club at Leaside High School.
She is very hopeful that new conversations will gain momentum and produce great and lasting results.
September 30th is Orange Shirt Day: Every Child Matters, www.orangeshirtday.org.
Recommended Resources
Website:
Truth and Reconciliation Commission of Canada,
www.rcaanc-cirnac.gc.ca.
Podcasts:
•CBC – Finding Cleo
•Red Man Laughing
•Coffee With My Ma
•Unreserved
•The Secret Life of Canada
•Storykeepers
Books
For kids:
When I Was Eight by Christy Jordan-Fenton and Margaret Pokiak-Fenton
I Am Not a Number by Jenny Kay Dupuis and Kathy Kacer
For others:
Indigenous Writes: A Guide to First Nations, Metis, and Inuit Issues in Canada by Chelsea Vowel
Unsettling Canada: A National Wake-up Call by Arthur Manuel
Films
Rustic Oracle
Atanarjuat-The Fast Runner
Rumble: The Indians Who Rocked the World
Indian Horse
Documentaries:
Beyond 94: Truth and Reconciliation in Canada
Inendi
Club Native
Future History
nîpawistamâsowin: We Will Stand Up
We Were Children
Graphic Novel:
Secret Path set to music.
The Gord Downie and Chanie Wenjack Fund, downiewenjack.ca.