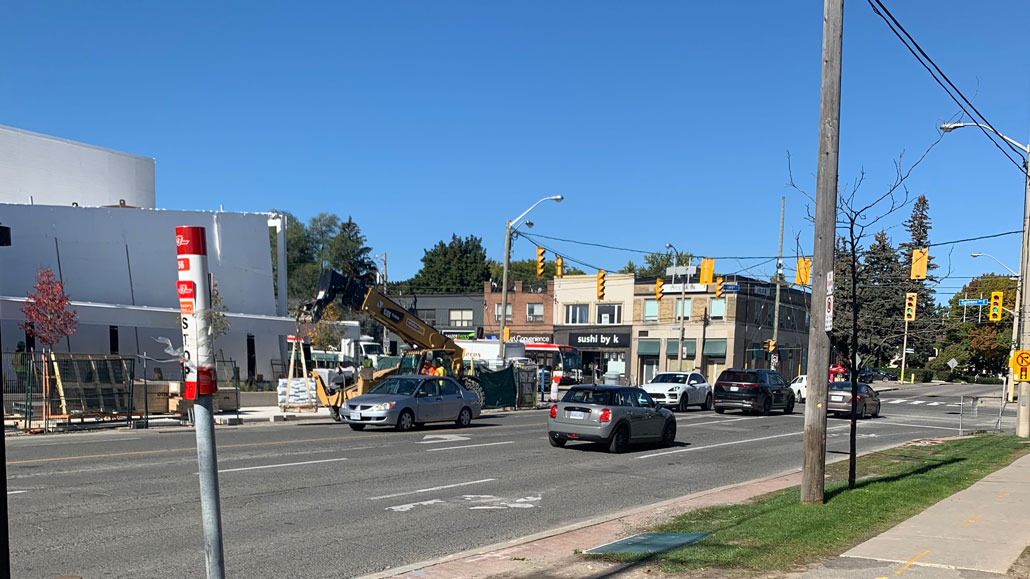 Does the date "July 21, 2022" mean anything to you? If all goes well, it will. That's the target date for the Eglinton Crosstown, so long in construction, to begin operating. July 21 will also be the day that all of the city's new and altered bus routes go into service.
Having represented the Leaside Residents Association at the TTC's Five Year Service Plan meetings, I can report what is in store for Leaside.
The LRA had to persist, but we were successful in maintaining the 88A and 88B South Leaside bus routes, which will continue to start at St. Clair subway station, servicing internal Leaside and connecting with the new LRT station at Laird Drive. The 28 South Bayview route has been preserved as well.
Adequate service levels for Eglinton Avenue surface transit (aka buses) are still unclear: there will be buses, but the question is with what frequency. The TTC is aware that in order to give North and South Leasiders real access to transit, we need frequent east/west buses – and close-enough bus stops between the Leaside (Bayview) and Laird stations.
The TTC will continue to monitor passenger numbers to prevent overcrowding on both subways and buses, in keeping with Covid precautions. Fear of overcrowding is one of the key factors causing many of us to choose transit less often and reverting to our cars.
Increased gridlock
Which leads me to the related subject of increased local gridlock. Streets like Broadway Avenue, McRae Drive, and Southvale Drive are carrying more traffic than ever. While their traffic – especially at peak periods – often resembles a slow-moving train, many other residential streets are experiencing higher traffic speed, as drivers turn off our arterials Bayview Avenue and Laird, or seek shortcuts from bumper-to-bumper traffic.
As we await details of the city's Leaside Traffic Management Plan, we have been encouraged to request that the City install more speed indicator cameras in Leaside. These are only temporary and advisory, with no enforcement ability, and they only tell us what we already know: that drivers are driving too fast! What we need are measures which 'self-police,' to have any impact.
2022 will see two elections: provincial (in the summer) and municipal (in the fall). They will offer a real opportunity for voters across Ontario and communities like Leaside to focus on a number of vitally important issues, like development and planning.
The related issues of local traffic management and reduction, alternative street design, and transit improvement will determine what kind of city, and what kinds of neighbourhoods, we want. The LRA encourages you to get involved (it's not too early; candidates are being chosen now) so we can ensure our local and provincial representatives know where you stand.
The next meeting of the Leaside Residents Association is on Wed., Nov. 3rd, via Zoom. You are welcome to attend any of the LRA's monthly board meetings. If you'd like to come and watch or participate, please let us know by Nov. 3rd so we can send you the Zoom access details. You can also find us at www.leasideresidents.ca.