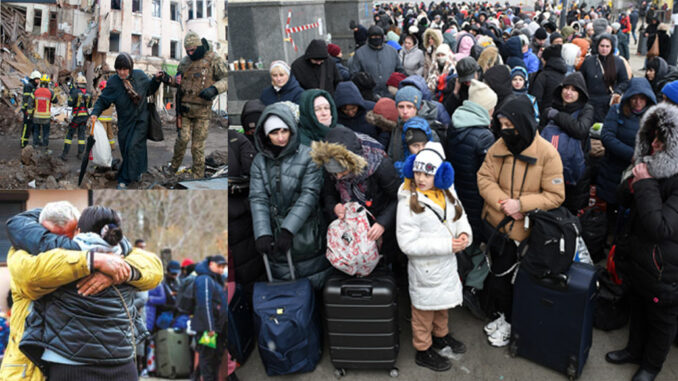 In the first two weeks of the Russian invasion of Ukraine, over 2.5 million Ukrainians fled the country. It is estimated that number could reach as high as 5 million.
In order to provide a safe refuge to those who have fled, Canada has announced that it is accepting an unlimited number of Ukrainians to Canada on an up to three-year visa. These are open work and study permits, and will not be capped.
As when Syrian refugees needed assistance, the federal government has once again requested the assistance of The Neighbourhood Organization (TNO) to provide support services to Ukrainians. These services include coordinating employment connections, navigating benefit programs, setting children up in the school systems, facilitating health care, providing language training and translation services, and more.
With the largest number of refugees expected to arrive after April 1st, the most pressing need will be temporary housing.
The majority of Ukrainians arriving will be women and children, and TNO is attempting to coordinate as many spots as possible for their temporary settlement.
If you have a room in your home which you would be willing to offer for any of the Ukrainians who have fled their homes, please contact Jennifer Rajasekar at: or 416-421-3054, ext. 2201.
If you have any other questions regarding donations of money, please contact Jennifer.
Other places to help: https://www.complex.com/life/resources-for-canadians-who-want-to-help-ukraine/doctors-without-borders.