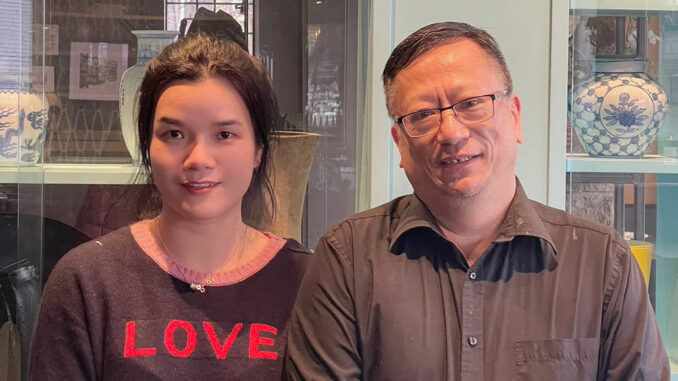 Leonard's Restaurant dominated the corner of Laird and Parklea for many years, but when that establishment vacated, the owners of Tao saw an opportunity to put their particular stamp on the east side of Leaside. That was six years ago, and Tao is still doing well on Laird.
Jackie Lin, who has worked for the company for the past 18 years and has been the on-site manager for the past five years, makes a point of getting to know her customers. There are smiles and cheerful conversation all around as diners come and go. She is one dedicated employee. When her daughter was about to be born six years ago, Jackie made a point of finishing her shift before heading to the hospital.
Others are equally dedicated. The head chef in the kitchen works every day to make sure dishes are made fresh – and tasty. Their buyer delivers from Chinese supermarkets daily, often bringing extras not specifically pre-ordered but useful for that day's menu. As Jackie says, "everything from the heart." You might also recognize another staff member, Lamber, from his days running the restaurant Chai, on Bayview.
During the winter, there is a parking lot to the north of the restaurant. But once the weather warms up, most of it converts to an outdoor dining section. Some of the summer plantings get to over-winter inside the restaurant until spring beckons, though the hydrangeas along the outside front wall have to tough it out through the winter.
Jackie makes a point of touting Tao's old-fashioned method of serving Peking Duck, which she calls the "Peking Duck Show with Jackie." The duck is brought to your table, and you get to see all the courses this one duck can produce.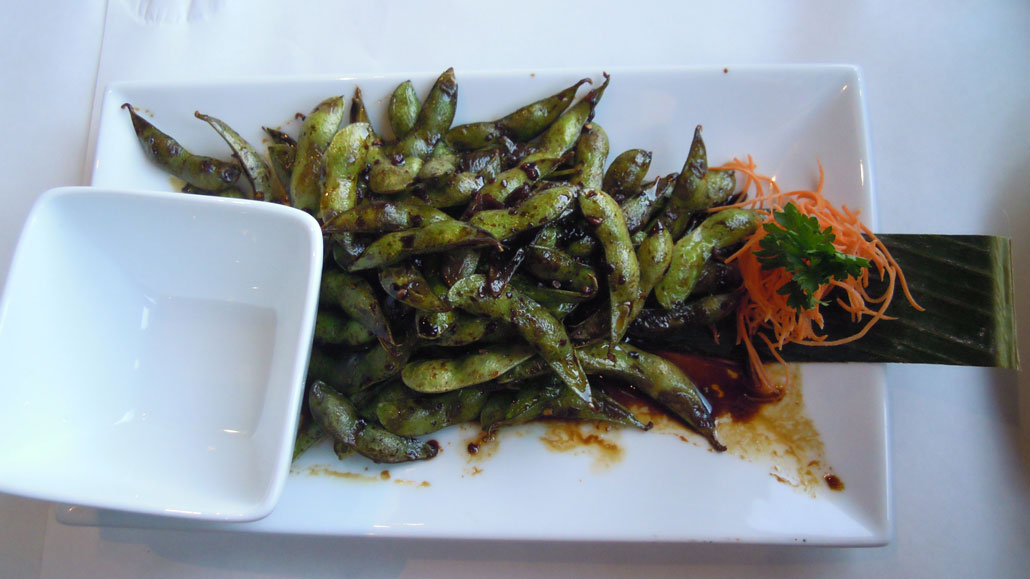 As a celiac (gluten-intolerant), I am particularly interested in how well a restaurant seems to understand my food restrictions. Tao serves gluten-free orders on specially labelled plates to help ensure that cross-contamination does not happen anywhere in the order chain. When Jackie was telling me about the Peking Duck, I mentioned that I remembered being able to enjoy the show years ago in Chinatown, before knowing I was celiac. Lo and behold – with advance notice, Jackie can arrange a gluten-free Peking Duck.
Unlike at a food-court Chinese restaurant, menu items like fried rice are individually prepared once they're ordered. It does take a little more time to do this, but the taste is worth the wait. Similarly, the dim sum are freshly steamed to their individual timing needs.
Some advice from Jackie: if you're going to enjoy your meal at home, as many are still doing, order directly from Tao if you're not able to pick up. They have a dedicated driver. Tao also sells some of their menu items freshly prepared and then frozen for you to enjoy later – with precise instructions on how to heat and serve. And if you're invited to a pot luck meal? Tao can do that too.