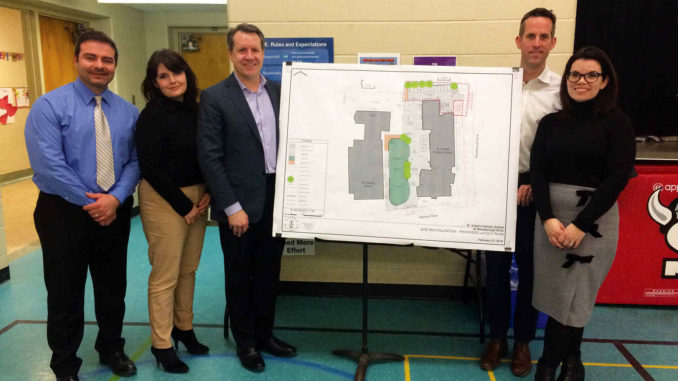 When my kids were much younger, I used to think I was the world's worst mother as I delivered them to the schoolyard on the first day of school each September. While other parents were bemoaning the fact that school was beginning, I would be singing (and not in my head) "The Most Wonderful Time of the Year" while skipping home. I literally skipped. 
All of the kids, not just mine, were depressed that school was starting up again. But I, the cold-hearted mom, couldn't hear the objections over my thoughts of lying in the middle of my living room, soaking up the quiet.
But this year, the kids at St. Anselm's school will have one massive reason to look forward to school. A brand-new playground. A spot with new play possibilities. New challenges. New nooks and crannies to explore. New heights to climb.
After a campaign which originated in late 2015 to raise the funds necessary to plan and build a state-of-the-art playground, the new play space is now a reality. (See Leaside Life, April 2018 https://leasidelife.com/the-rebirth-of-st-anselms-playground/.)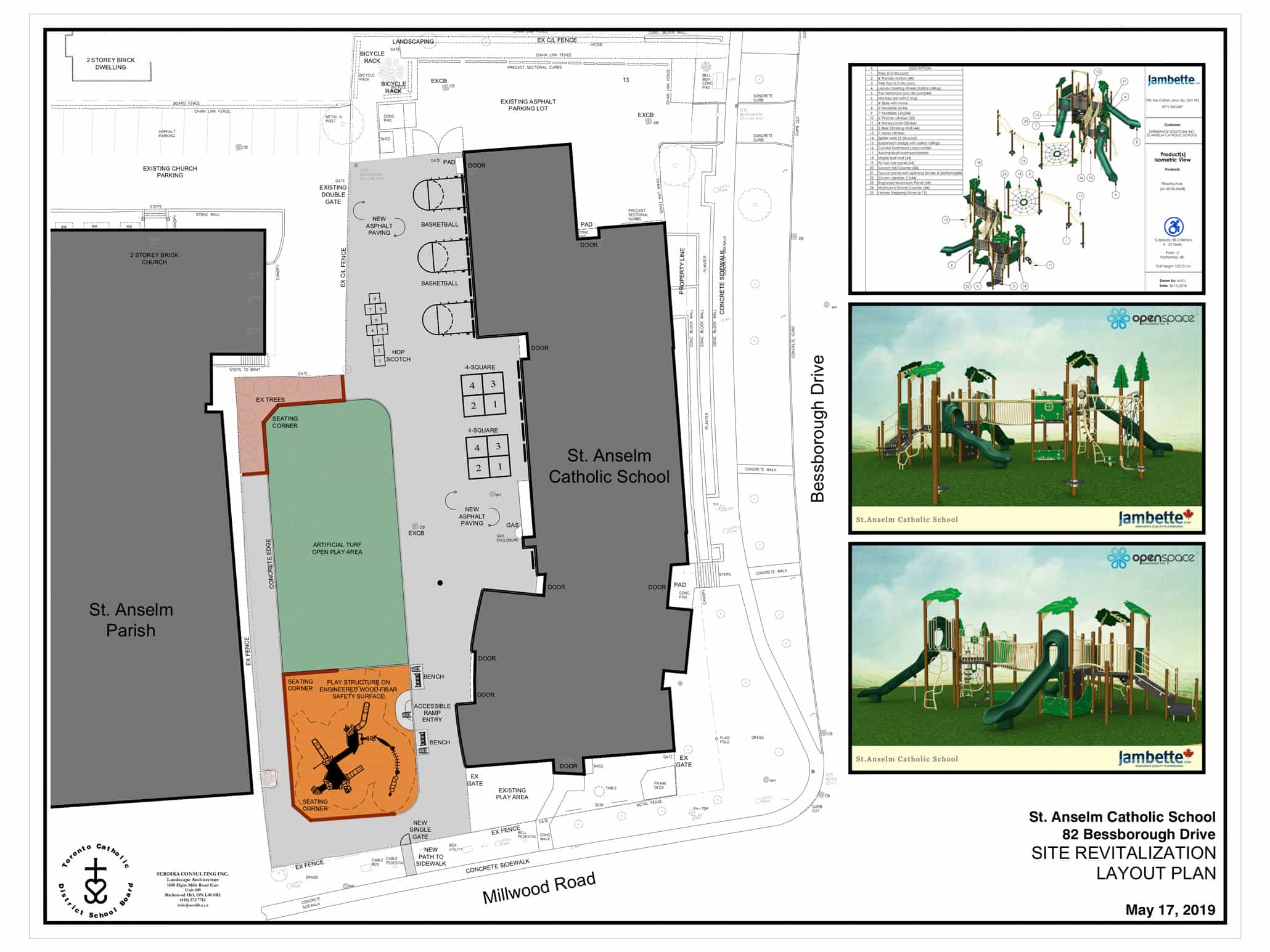 A hard-working team of volunteer parents, including committee members Michelle Raino, Tom Teahen, Chris Burkett and Nicole Watts, has worked tirelessly to raise the necessary funds, and to finalize the features of the space with design company SerdiKa Consulting. The committee has been supported throughout the project by Ward 11 TCDSB Trustee Angela Kennedy, school staff including former principal Richard Walo, current principal, Donato DiPaolo, school parents, and several corporate and private donors.
The playground has gone from a tired, unsafe, concrete space, to a new design which includes a soft-surface turfed play area, a new play structure, an outdoor teaching space with benches, designated basketball courts and games areas, as well as green and shaded areas. The playground is accessible to kids of all abilities and will bring new life to a small schoolyard.
In a worldwide movement to offer children more options for play, the new playground at St. Anselm's will provide the entire community with a new, fun, and safe space. 
So, while parents may be sad dropping their kids off for a new year of school (who are these people?), the kids at St. Anselm's will definitely be excited to have a great new play space. And, as I drop off my more self-sufficient older kids at their schools, maybe I'll be less happy to see them go. But, most likely, I'll still be skipping.