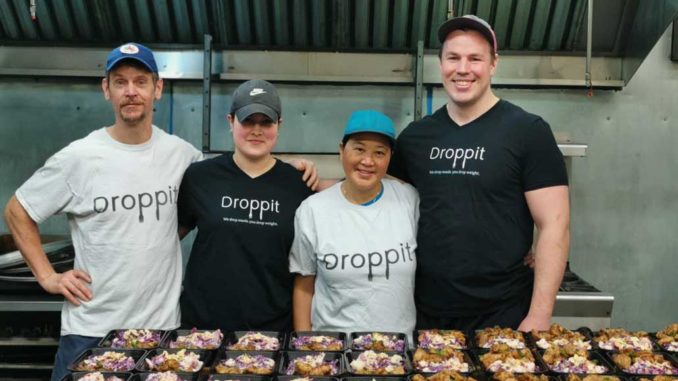 Not sure if it's just me, but I have always disliked the decade defining nomenclature of recently passed eras such as 'the noughties', likewise for the 'tenners' or 'teenies' because they conjure up…well, nothing in particular (okay, the internet, financial crisis, political upheaval). No allure. No imagination. No passion. It might just be nostalgia, but today – I'm EXCITED because I can't wait to witness Leaside leap into the latest iteration of the 'ROARING TWENTIES' with great entrepreneurial aplomb.
Thinking back 100 years ago, the 20s was a period of shared optimism fuelled by the end of a war, positive societal change and unrelenting technological advancement. It was the time of F. Scott Fitzgerald, Charles Lindbergh and Henry Ford, and Canada was celebrating its 'diamond jubilee' of confederation. People challenged traditional ideas (e.g. economics, morality) and revelled in new personal freedoms (e.g. women's suffrage, the youth movement) that informed a more modern lifestyle from fashion to music. It was also a time of tremendous innovation and invention (e.g. automobile, telephone, radio, motion pictures, electricity, penicillin, insulin) which presented enormous opportunity for enterprising individuals of the day.
Titans of business became 'titans' in the Roaring Twenties
Indeed, some brilliant Canadian entrepreneurs and ventures have shone brightly during a 20s decade. Gordon McGregor seized the opportunity to work with Henry Ford and masterfully negotiated a remarkable technology licensing agreement that allowed the Canadian entity to sell Ford cars across the entire British Empire from its head office in Windsor. Kenneth C. Irving's own empire began in 1920 when he opened an automobile dealership. Recognizing customer needs, he added a gas station to his father's general store and over time he had the prescience to evolve the business into what became the Irving Oil Company.
Closer to home, the Durant Motor Company had established manufacturing operations along Wicksteed and located its head office at 150 Laird where the incoming VIVA retirement development will eventually be. At the time, what is now the Leaside Business Park employment zone was becoming a hive of manufacturing and development activity that would support our own forces and allies in both wars.
During the previous roaring 20s, in 1820 when William Lea's parents John and Mary had just purchased the 200 acres that would become Leaside, Canadian business titan John Molson was putting the capstone on his considerable legacy as the "greatest entrepreneur of his day." A legacy built on technological innovation (yes, brewing was at the forefront of applied technology at the time), considerable problem-solving and foresight. (He was also a force in the steamship industry, the single largest investor in Canada's first railway, and the Bank of Montreal's president.) Naturally, we couldn't write about the 20s without a nod to the role Prohibition played in creating wealth for entrepreneurial Canadians like enterprising whisky distiller Samuel Bronfman, who was allowed to export 'product' from Windsor to Detroit so long as he paid the excise tax.
Rise of a new generation of entrepreneurs in Leaside
Which brings me to Leaside today. In particular to the rise of a new generation of entrepreneurs and the relationship they have with our community and the opportunities that will follow. I'm excited to report on the initiatives of three growing start-ups located in Leaside and encouraged to read about others my colleagues have recently written about (e.g. Dave Martin's New Standard beer and Christine Manning's operation). Operating from the Leaside Business Park, Droppit (www.droppit.ca) is a rapidly growing ketogenic meal delivery service founded by Millennial John Mangold. Notably, John was attracted to set up in Leaside because Manning Canning was here. A former Queen's Varsity football player, John became passionate about the science behind maintaining a healthy weight.
Birchall & Taylor (www.birchallandtaylor.com) is a Canadian luxury watchmaker based on Research Road. Charles Birchall and Brad Taylor met in the Swiss city of Le Locle where both were studying their craft. Fast forward eight years and Leaside was the perfect location because of the light industrial zoning, close to fellow business owners who are happy to offer help and support, and very near to where they live.
The third and newest venture is run by Jason Van Humbeck, a tech-savvy young entrepreneur from Leaside High School who has started Shovel Me (www.shovelme.ca) to help you easily deal with SNOW REMOVAL. Jason's vision was to eliminate the third-party adults from the snow shovelling supply-demand chain with the use of technology in order to match Leaside homeowners with local students in response to his customer's own desire to find students to pay.
Like the Molsons, Bronfmans and McGregors of their day, these entrepreneurs are helping to reenergize Leaside and bring new opportunities to both existing businesses and the community. Their vision, passion, innovative use of new technology, and hard work are infectious. There is an undeniable synergy when entrepreneurs can motivate and provide services to one another. Further, it would be an unbeatable combination if interested members of the residential community get involved through mentorship, provision of services, and helping to attract investment and promote the commercial opportunities. If we roll up our sleeves and properly plan for the right kind of investment and enterprise development, I am confident we can win support from both the province and city to become a vibrant hub of innovation and employment in Toronto. The 'roaring' is optional but would certainly be a lot of fun. Happy New Year!
Do you think Leaside could become an entrepreneurial hub of innovation and light manufacturing within Toronto? Do you think re-energizing the nearby commercial employment zones will benefit Leaside? What resources would we need to make this happen? Let us know at .
Leasider Glenn Asano is a partner and principal consultant for the strategy and business development practice at Centred Performance. He is also an Instructor with the Ted Rogers School of Management at Ryerson University.