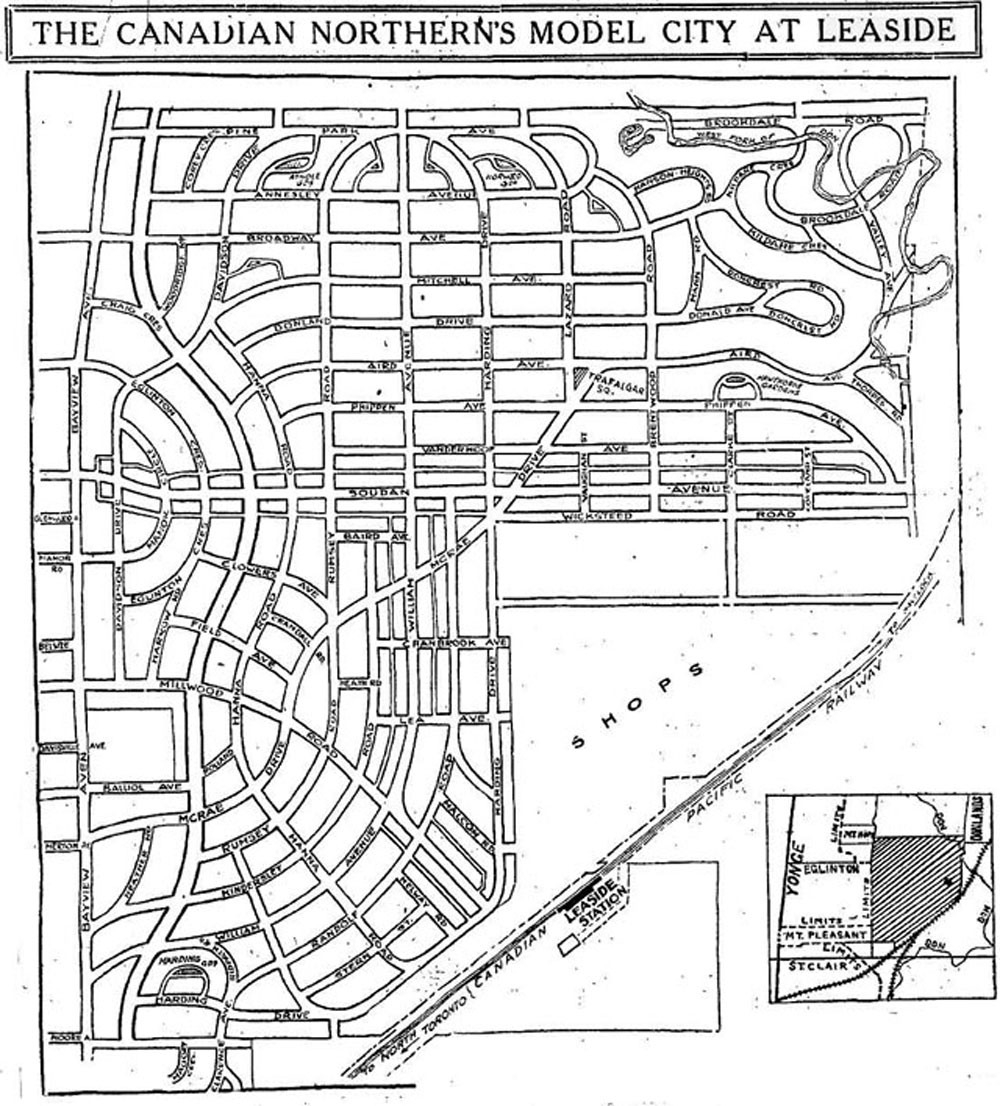 At the close of the 100th anniversary year of the founding of the Town of Leaside in 1913, former Councillor John Parker wrote an article in Leaside Life (January, 2014) about Frederick Gage Todd, called "The man who created the Leaside look." It's a very appropriate title, I must say, for the town planner and landscape architect who designed the frame that gives rise to much of Leaside's distinctive character, such as the curvilinear streets and connecting diagonals (McRae, Millwood), the separation of residential and industrial lands, and the provision of "pocket parks" for his "model city."
Leaside was laid out in 1912, only eight years after Ebenezer Howard's Letchworth Garden City in England. The Town of Leaside was also the first town in Ontario planned in complete detail before a single building was erected, and which grew to fulfill its plan pretty well as designed (so much for the sign claiming Don Mills to be the first planned community!).
Todd's client for his work at Leaside, as at Mount Royal (Montreal) and Port Mann (Vancouver) was the Canadian Northern Railway. Canadian Northern Railwaymen are well recognized in Leaside street names, such as Laird, Wicksteed, Fleming, MacNaughton, and Markham (now Stickney). But not Todd, or at least, not until recently.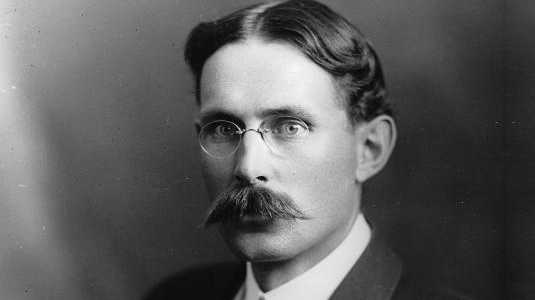 At its April 20, 2021 meeting, North York Community Council adopted a motion, made by Councillor Jaye Robinson, to name a proposed public street on the west side of 939 Eglinton Ave. East (adjacent to and separating the high-rise development from Mercedes Benz at 849 Eglinton Ave. East) as "Frederick Todd Way."
In fact, the Leaside street naming is not the only recent honour given to Frederick Todd, one of Canada's first town planners.
In October, 2020, Frederick Gage Todd was officially designated as a National Historic Person by the Historic Sites and Monuments Board of Canada and Parks Canada.
The release says: "Frederick Gage Todd was Canada's first professional landscape architect and popularized the idea of naturalistic open space in Canadian cities. To honour Frederick Todd, 2023 will mark the 110th anniversary of the incorporation of the Town of Leaside. We should start now to make plans to celebrate, and perhaps give full honours to Frederick Gage Todd, the creative town planner.