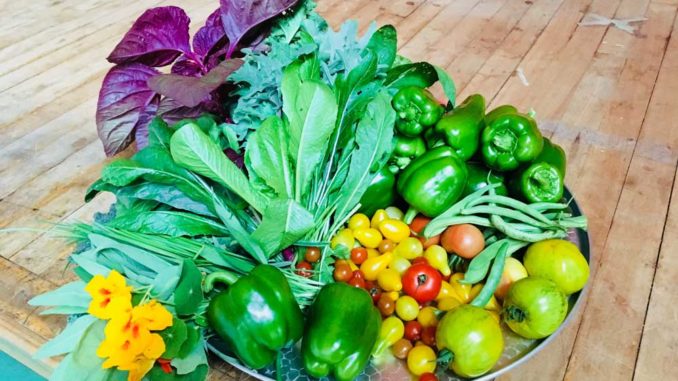 October is that special month when we celebrate the harvest with Thanksgiving, then Halloween, which originally marked the end of the harvest. This year, on October 1 at 5:05 p.m., the Harvest Moon will shine bright over Leaside, adding extra light and providing us with longer hours to harvest.
Yes, October is all about the harvest, but as I look back, it's hard to imagine any harvest at all. The growing season of 2020 was an unprecedented time full of challenges for gardeners, the garden industry and in particular, community gardens. Read on and you'll soon see what I mean.
Greenwin Community Garden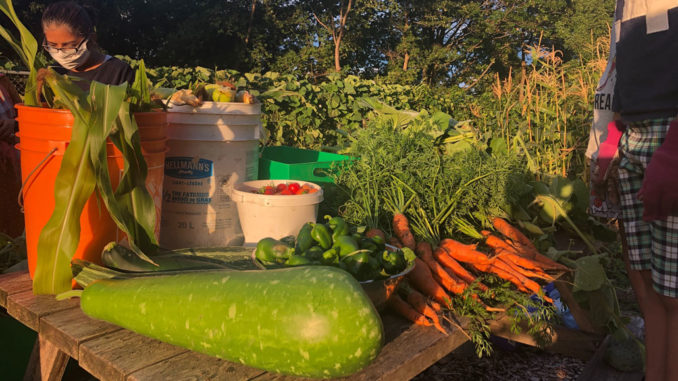 Back in March, I learned about an ambitious plan to transform the existing allotment garden at 71 Thorncliffe Park Drive into something bigger and better. With a quarter acre of available space, the site would soon become a community urban farm to make more quality produce available to the residents of Thorncliffe Park. The concept was elegant in its simplicity. Volunteers help with garden duties for shares in the harvest.
This was the brainchild of Michelle Delaney, who created the original garden at 71 and the community gardens at Leaside Park. She's a long-time resident of 71 (knows the site like the back of her hand) and also an expert gardener in permaculture, sustainable landscaping, organic land care, and is the lead gardener of the Thorncliffe Park Urban Farmers.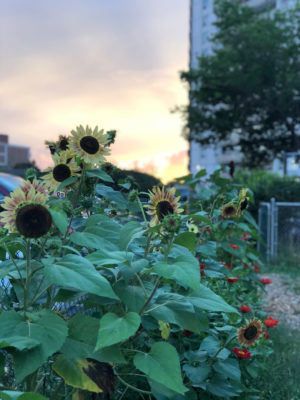 What could possibly go wrong? Enter COVID-19. The lockdown made sourcing seeds and seedlings difficult for every gardener, but to make matters worse, on March 30, an emergency order lumped community gardens in with other recreational amenities being closed to prevent the spread of COVID-19.
It would have been easier just to leave things as they were, but instead, a very determined Michelle rolled up her sleeves and used the lockdown time to focus on rebuilding the garden herself.
It took many petitions signed by thousands of people to get the government to understand that community gardens are an essential service.
With community support, donations and a lot of hard work, the volunteers were harvesting in the first week of June.
By early September, after a summer of extreme heat and drought, this extremely healthy quarter acre of land had produced over 1,000 pounds of the most magnificent vegetables I've ever seen!
By the end of October, thousands of pounds more will be added to their harvest – all to be given away for free to volunteers and residents in need.
St Cuthbert's Community Garden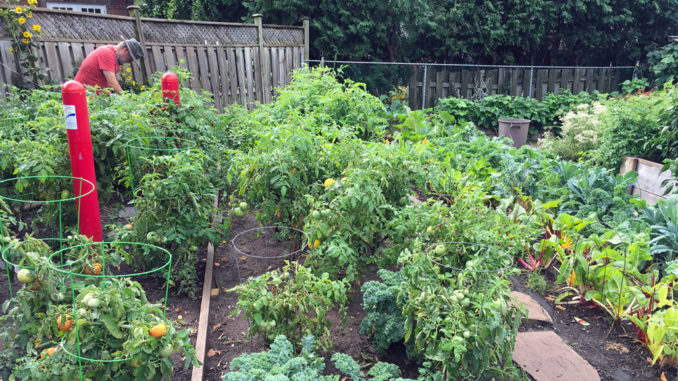 On a Wednesday morning back in September, I was invited to experience a harvesting day at The St Cuthbert's Community Garden. Truthfully, I wasn't sure what to expect.
What I saw were rows upon rows of lush, healthy greens bursting with tomatoes, cucumbers, zucchinis and peppers, all surrounded by an assortment of colourful pollinator plants. It was hard to believe that a vegetable garden like this grew beyond the tall hedge of St Cuthbert's Church. Yet there it was!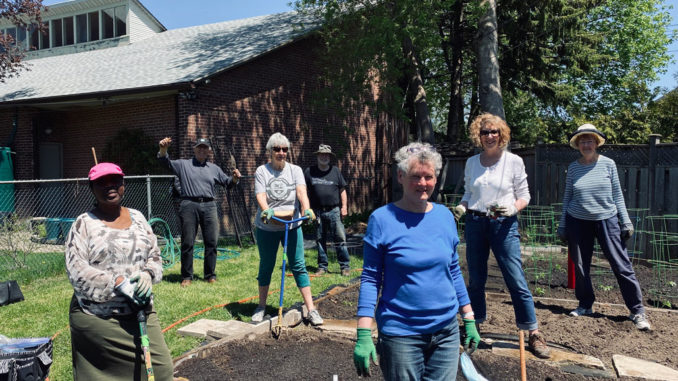 I was greeted by team leader Kathi Davies, who told me how the 11 volunteer gardeners respect social distancing by taking turns tending to the crops. On that day I met her husband Bob, who was carefully picking tomatoes, along with Nancy Dorkin and Lorraine Short, who were busy bagging bush beans, peppers and cucumbers.
As we walked around the garden, Kathi remembered how difficult it was to get started this year with a decreased seed supply and the hoarding of plants, but they also discovered much good. Members of local Facebook groups happily shared their seedlings and supplies. And, thanks to their new 175-gallon cisterns to collect rainwater, their plants made it through the heat and drought.
They believe their work became more important during this time of crisis and that their persistence, hard work and sharing have resulted in hundreds of dollars of fresh organic vegetables delivered weekly to the Flemingdon Park Community Food Bank.
These are just two examples of the many successful harvests in our community. When the going gets tough, the tough really do get going. Thanks to all of their incredible efforts October remains as the month of harvest!