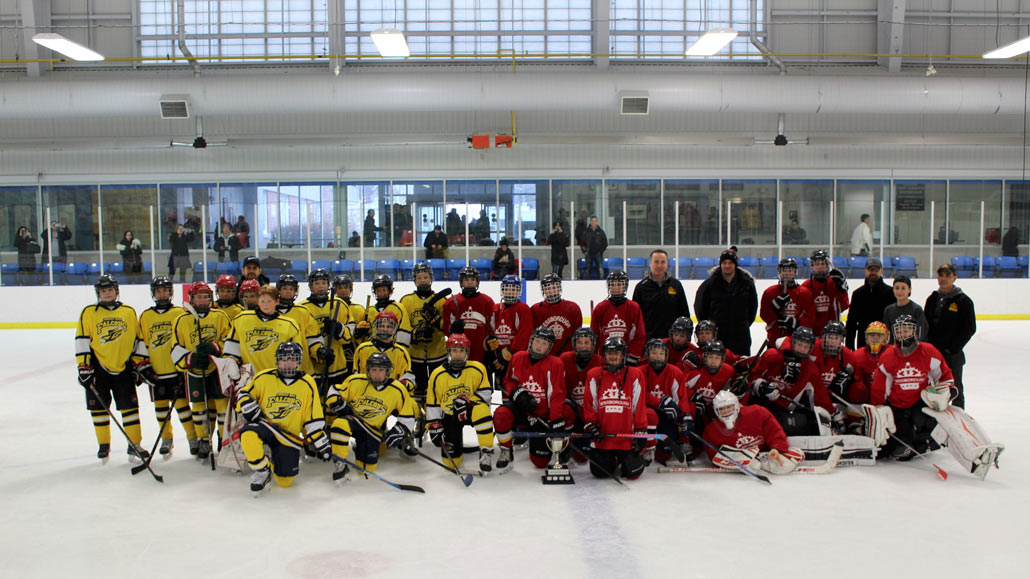 The Leaside Cup is in its third year and appears to be a roaring success. On January 16 and 17, Leaside Gardens was filled with excited kids, friends, rivals, parents and grandparents! Organized locally by Bessborough parents Tracy Shepard, Susan Jamieson and Sheila Allen, the Cup allows TDSB kids to have a fun and challenging school hockey experience — in our own neighbourhood.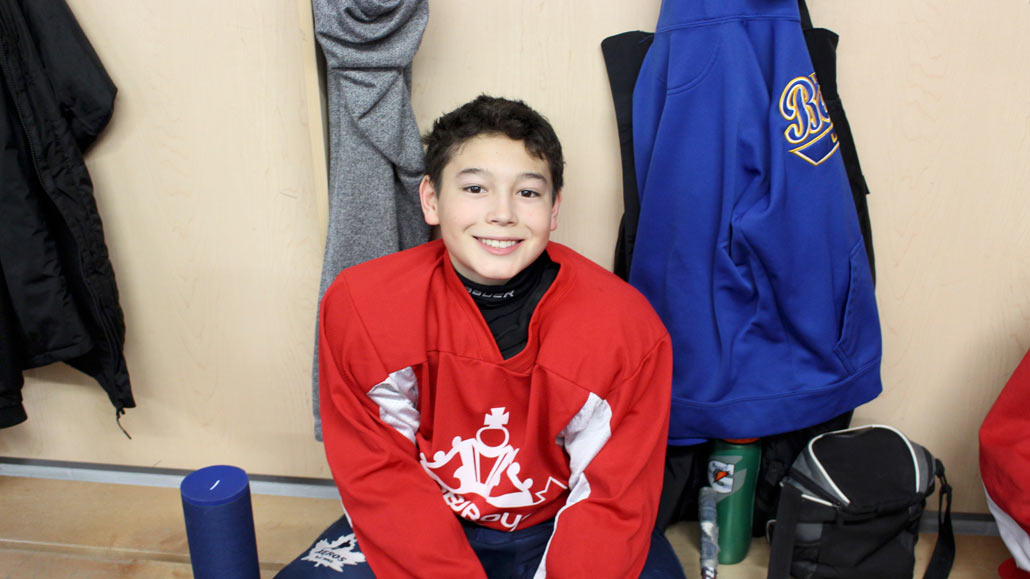 This year, featured Grade 5/6 teams from Northlea, Bessborough, Rolph Road, Armour Heights, Courcelette, Cedarvale and Forest Hill. Grade 7/8 teams included Bessborough, Northlea, BSS, Glen Ames, Cosburn and Forest Hill. A first place trophy was awarded for each day, as well as ribbons for second and third place.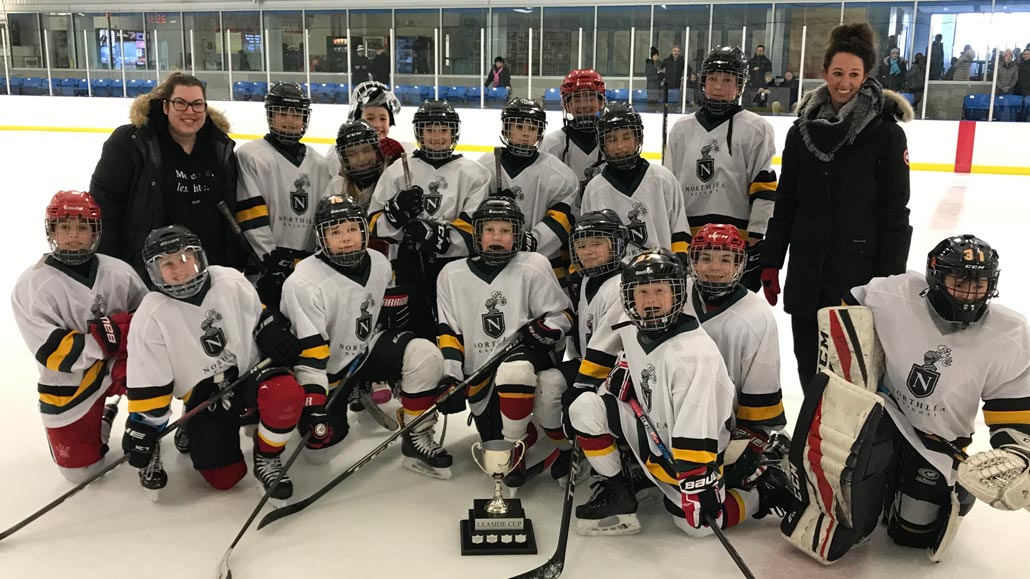 The winners this year are as follows: Grade 5 and 6: First Place: Northlea, Second Place: Rolph Road, Third Place: Bessborough. Grade 7 and 8: First Place: Forest Hill, Second Place: Bessborough and Third Place: Glen Ames. Thanks to Bessborough parents and staff for making it all happen!
Photos by Tracy Shepard & Robin Dickie