No, Leaside is not getting backyard chickens, at least not yet!
But Leaside is getting the Layers of Leaside Redux – a revival of the Leaside Centennial archival exhibit from 2013 as part of the Leaside 110 anniversary program – for three days, from May 4 to May 6.
What are the Layers of Leaside?
They are the major periods of human settlement in the area, and in 2013 we counted six:
• Pre-settlement and Indigenous (pre-1800)
• Pioneers and Early Settlement (1800-1910)
• Early Industrial Development and Establishment of the Town (1910-1929)
• Late Industrial and Tract Development (1930-1954)
• Modern Transition and Thorncliffe Park Development (1955-2000)
• Recent and Contemporary (2000-2013)
Today we are still in the Recent and Contemporary period.
In 2013, the Layers of Leaside tableau display consisted of six large board panels describing the Layers, along with a related exhibit of maps, archival photos and text descriptions. For Leaside 110 the 2013 content has been converted (and partially updated) into a booklet (which will be on sale for a small price), and the full display is available on the Leaside Life website.
The Layers of Leaside booklet and digital content together with the physical exhibit available May 4-6 describe, explain, and interpret the cultural landscape of Leaside. Building on the historical periods and their themes, they display many of the significant events, buildings, and historical association of people and places through maps, pictures, and text.
The Leaside 110 archival exhibit will again include special maps of Leaside researched and drawn by local historian and cartographer John Naulls:
• the original plan of Leaside (1912) by Frederick Gage Todd, the landscape architect and planner of Leaside
• a map showing the historical development of Leaside from 1913 to 1934
• a map compiling all of Frederick Todd's plans of subdivision from 1913, and
• a drainage map showing the so-called "lost rivers" of Leaside.
The archival exhibit will include interesting artifacts, such as a World War I shell, a switch used by the railways to signal the safe changing of tracks, and scale models of an airplane (Brian Peck's two-seater biplane – Curtiss JN4) and a Canadian Pacific train typical of what picked up passengers at Leaside Junction station, and radar manufactured by Research Enterprises in Leaside during World War II.
In addition, the special quilt created for Leaside 100 will be on display, which features the coats of arms of the Town of Leaside, the Borough of East York and the City of Toronto, together with the Leaside 100 crest. Designed and created by Margaret Carscadden, the quilt was accepted by the Leaside Public Library.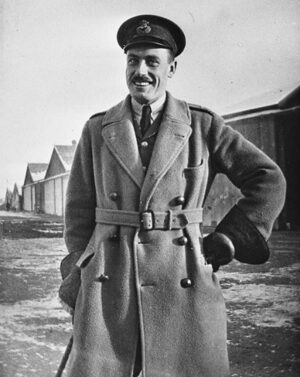 There will also be pop-up exhibits by the Leaside Heritage Preservation Society, Leaside High School alumni, and Leaside Memorial Community Gardens. The latter is a teaser for a major exhibit of Sports and Remembrance Day-related memorabilia to be held this fall.