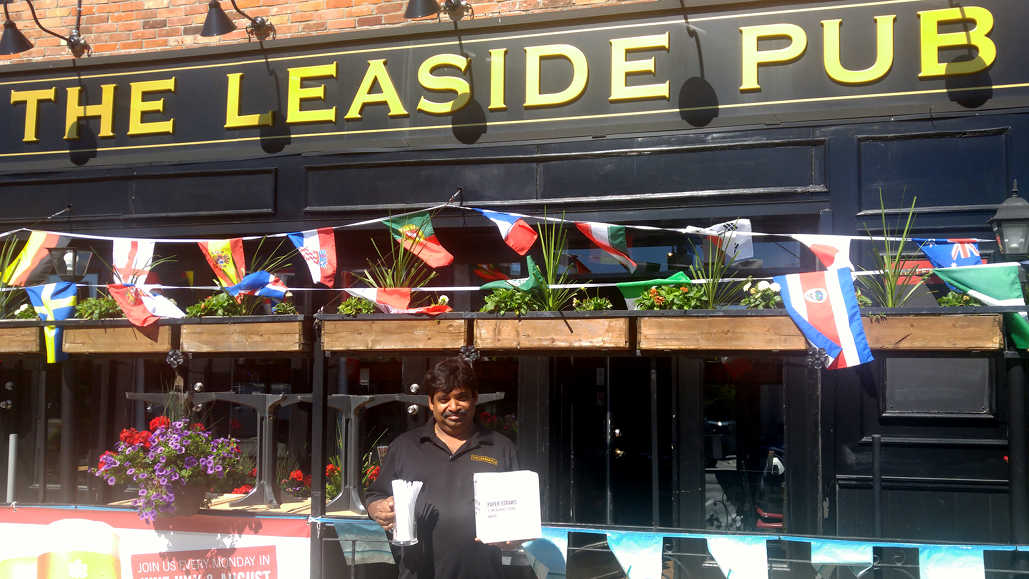 Whether you're ordering a takeout drink or a cold beverage in a local eatery, you'll likely get a plastic drinking straw, one of 57 million used by Canadians each day. Single use plastic straws have been a hot-button environmental issue since a video of marine biologists removing a plastic straw from a sea turtle's nostril went viral on YouTube. If that's not persuasive enough, there are health-related reasons to ditch the little plastic tube, including gas, bloating, cavities, chemicals and wrinkles.
Britain plans to ban the sale of plastic straws and is pressing other Commonwealth countries to join. Prime Minister Trudeau won't say if he supports the idea but wants to discuss it with G7 leaders. 'The Last Straw Toronto' encourages city bars and restaurants to go straw-free. Recipe Unlimited Corp. is dumping plastic straws from its 1,382 restaurants, including Swiss Chalet, Harvey's, Kelsey's and New York Fries, and replacing them with compostable biodegradable paper straws. And the students in Barbara Robson's Grade 5 class at Northlea are advocating for a community that is plastic straw-free (Leaside Litterati Article April, 2018).
So, when I went to see the Ndecision Band at the Leaside Pub, I too got involved. The simple act of ordering a ginger ale and receiving a tall glass of ice-filled soda with a plastic drinking straw, which I didn't ask for nor did I want, led me to a conversation with my server, which led me to a conversation with the co-owners, which led me to a conversation with Param Ratna, co-owner and general manager. "I'm concerned about the environmental impact and I've had several customers ask me about it, so we've decided to replace plastic straws with paper, and straws will be given out only upon request," said Param. "We go through 250-400 straws a day, so that's a lot of plastic we're eliminating from landfills. We're kicking off this initiative on July 28, 4 p.m.-7 p.m., with entertainment by the Climax Jazz Band. We hope to see everyone there to celebrate with us!"
I quickly emailed Northlea to let them know that their vision of reducing single-use plastic was coming to life in the community.
"You made my day! That's fabulous! Thank you for sharing and bravo to Ms. Robson and her young ECO advocates," replied Principal Barbara Sandler.
Barbara Robson chimed in. "You made my day, too! I can't wait to share this news with my students! The work to eliminate straws was part of a larger project on single-use plastic and black plastic that is recyclable, but cannot be recycled in Toronto. The project was the students' initiative in my class. However, it was your article and the initiative you took that brought about change. So, thanks for the article and for speaking to the Leaside Pub owners. Your news made me wonder if we could get Leaside to be the first community in Toronto to ban straws altogether. Just a thought!"
So, the challenge is out to all Leaside eateries and their patrons. Ban the plastic drinking straw? Are you ready?