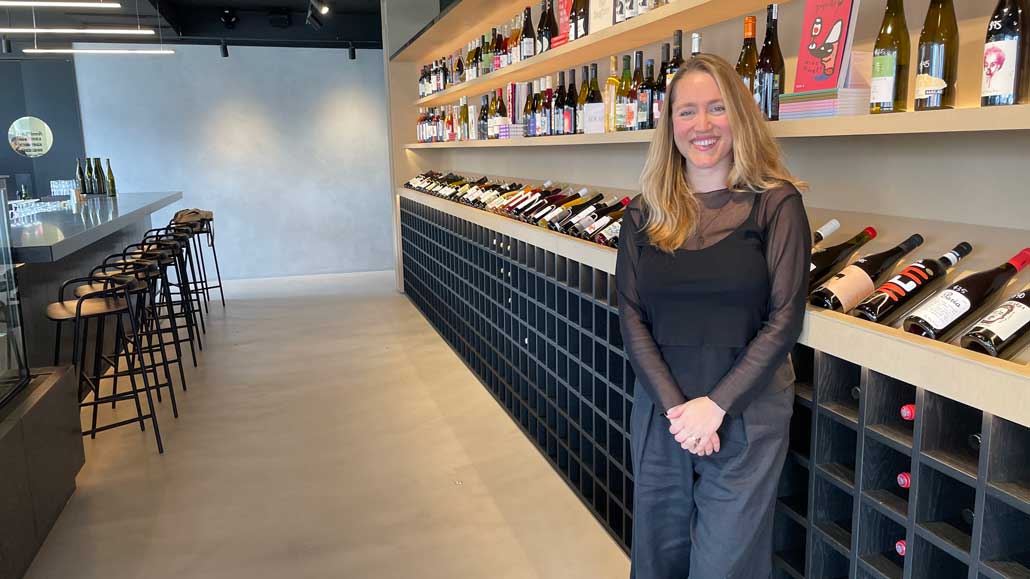 Leaside recently welcomed a unique addition to the family. The Daughter, a natural wine bar and bottle shop, opened on Nov. 23, 2022 at the corner of Belsize and Bayview, with owner and head chef Marissa Goldstein at the helm.
After finishing her law degree and working in real estate, Marissa decided to follow her true passion for hospitality and cooking by taking a specialized farm-to-table program at the International Culinary Center in New York where she learned about French culinary techniques and organic farming, and worked at restaurants in Greenwich Village and upstate New York.
Back home, Marissa was looking to open a "smaller, sustainable food business with natural wine as the focus." In the early days of the pandemic, when the government allowed restaurants to sell liquor at retail prices, the wine bar and bottle shop concept was born. The name "The Daughter" is an ode to Marissa's "mother, grandmother, sisters and all the great women out there." The choice of Leaside came from Marissa's love for the neighbourhood after playing baseball nearby in her youth and enjoying the many local restaurants. She also praises Leaside's lively "village" atmosphere and community support for local businesses providing quality goods and services.
Renovations to the Bayview space took about a year with Marissa herself acting as the general contractor for the project, spending every day on site working with the architect Andria Y. Y. Fong of Y. Y. Architecture Studios. Andria used Marissa's ideas and blended elements of Japanese and Scandinavian minimalist design with natural materials to showcase the products.
Marissa, Lauren and their serving staff suggest suitable wines to their customers after asking about their usual preferences, mood and the occasion. Local craft beer, cider and cocktails are also available. The food menu consists of "elevated bar snacks" featuring charcuterie, local cheeses, sandwiches, dips, salads, preserves, vegetables and desserts to pair with the drinks. One highlight is a salute to Marissa's heritage –toasted challah – and grilled cheese challah for kids.
Marissa is pleased with the "amazing reception" the bar and shop have received both from local residents and those from other parts of the city, all curious about the bar and shop. Many say they have been "waiting for 20 years for a wine bar to open up in the area." In addition to the bar, there is also a private room for hosting special events for up to 30 people, including tasting events and "pop and pours" where guest producers showcase their wines. More events are in the works for the coming months with an e-commerce site launching soon. In addition, the menu will change to reflect the different seasons while maintaining the focus on locally sourced products.
The Daughter seems destined to become a new local attraction. Why not consider celebrating Leaside 110 with this latest member of the Leaside family?
Find The Daughter on Instagram at: https://www.instagram.com/thedaughter_toronto/