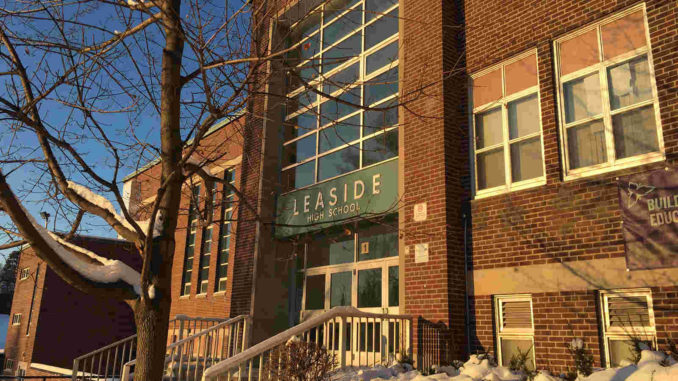 Long-time LHS teacher, Elizabeth "Silver Bullet" Birnie, dies
Elizabeth Gail Birnie, a well-loved teacher at Leaside High School in the '60s and '70s died this past December. Born in Peterborough, Ont. in 1934, Gail graduated from the University of Toronto and after teaching at several schools, landed at LHS, where she spent most of her career teaching French, English, German and Latin. She was affectionately dubbed the "Silver Bullet" because of her striking long hair and sharp wit.
LHS colleague and friend Nick Mitchell commented: "I started my teaching career at Leaside High School in September 1973. I remember the warm welcomes I received from my new colleagues, and especially from Gail Madlener [as she was then], a fellow member of the English department. Evidently, she was somewhat of an anglophile, and we shared many enthusiastic staff room conversations on mutual interests. I was struck by her energy and commitment to teaching, and it became clear that she was admired by her students. You have enriched countless lives."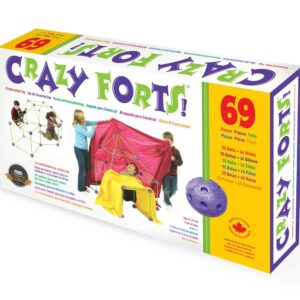 Crazy Forts – almost 20 years and still going strong!
In the early 2000s Leasider Jim Whitney, a long-time advertising creative executive, was looking for a creative play outlet for his then young children. "I wanted something that could be a cave today, a pirate ship tomorrow and a castle the next day." When he couldn't find it, armed with an idea and a sketch drawing, Whitney started to explore how he could bring his idea to market. His "aha" moment – Crazy Forts – comes with plastic connector balls and reinforced sticks to build play structures in any configuration a child can imagine. Whitney stated that the path to market was not easy, there were multiple challenges and a lot of folks initially said no. Perseverance let to partnering with a colleague who had a background in the plastics industry and overseas manufacturing, and Crazy Forts began selling in 2006. When the initial run of 350 kits sold out in just three weeks, Whitney knew he was onto something. In 2010, Crazy Forts moved its expanded production back to Canada, where it has continued to be manufactured ever since. Crazy Forts is sold in major retailers across Canada, the US, the UK and Spain, retailing locally for between $49 and $59, at Toys R Us and Indigo.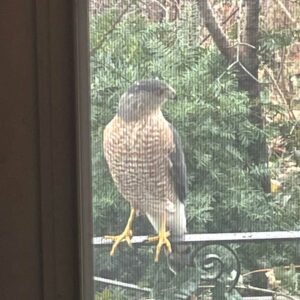 Cooper's Hawk living the life in South Leaside
A medium-sized woodland hawk, the Cooper's Hawk, seems to have nested in Leaside. This bird of prey was identified in the early 1800s by naturalist William Cooper, one of the founders of the New York Lyceum of Natural History. Leaside, with its abundant tree canopy, is a perfect place to call home, not only for its two-legged but also its winged creatures. For the past few years, the unnamed, striking raptor has been nesting and feeding happily on its staple diet of other smaller birds and mammals. This stealth hunter will eat jays, chipmunks, squirrels, mice, and bats. As with other birds of prey, the female Cooper's Hawk is larger than its male counterpart, with a wingspan that can range from 2-3 metres. Their preferred nest site is a deciduous or coniferous tree, usually 7-15 metres above ground.
What does ChatGTP think of us?
OpenAI recently announced that their chatbot called ChatGPT was now open to anyone who wanted to give it a try. The Idler was interested and asked a few questions of the wildly popular artificial intelligence platform. Here is what it said about our community – what do you think?
Tell me about the community of Leaside.
ChatGPT said: "Leaside is a neighborhood in Toronto, Canada known for its affluent population, excellent schools, and attractive residential properties. It is a primarily residential area with a mix of single-family homes and low-rise apartments. The community is known for its strong sense of community spirit and active participation in local events and organizations. Leaside is also home to several parks and green spaces, including Serena Gundy Park and Trace Manes Park. Overall, Leaside is considered a highly desirable place to live in Toronto due to its sense of community, high-quality housing, and proximity to amenities."
What is Leaside Life?
ChatGPT said: "Leaside Life is a community newspaper that covers the events and happenings in the Leaside neighborhood of Toronto, Canada. It provides local news, sports, arts and culture, business, and community events information to the residents of Leaside. This newspaper is distributed free of charge to the households and businesses in the area. It is intended to bring the community together and help residents stay informed about what's happening in their neighborhood."