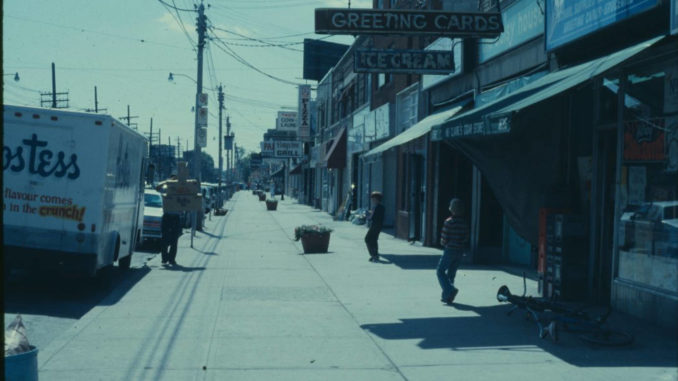 Leaside: Once an established neighbourhood full of friendly, main-street shops, well-paid jobs, character homes, "reasonable" traffic, ample parking, and strong community ties.
Ah yes, the good old days. Neighbours had time to stop and chat, families could attend programs a short walk from home, retail amenities were a mere stroll away, parents could be home in time for dinner to be with their families, homes were comfortable, practical and affordable. This was the pulse of our entire city.
Of course it couldn't last forever. Everyone wanted a piece of the dream, and it came at a huge cost: Developers swooped in and provided the amenities that many communities seemed to be ripe for: denser housing projects, large retail developments, and, recently, our new Crosslink LRT. Great for many, and especially for the municipalities, which receive enormous lifts in property taxes as a result.
But at what cost? None to the municipality. It makes money from the developments. But the population represented by the municipality, and those who live in the communities, certainly do pay for their greatly improved amenities: The higher the demand, the higher the prices, with commercial rents following suit.
All of a sudden there are empty stores where merchants used to wait years to find space. Kids can no longer walk to their programs because rents are too high in the buildings where these programs had been held. Traffic is so bad that getting home to one's family is a challenge.
The answer: big box retail plazas! Laird is filling up with them. Better amenities, access, parking and even rents are lower. Good for everyone? Not really: Fancy retail plazas want fancy retailers. Not just anyone is welcome. So the big flashy retailers move in and all of a sudden the established retail nodes are full of vacancies because the older, established businesses can no longer compete in the market.
Wait a minute! I thought we had community planners overseeing developments so these things don't happen. Clearly, I was mistaken. I see no evidence of any planning oversight. Here's Leaside today: gridlock traffic all day; empty stores on all major arteries; Crosslinks subway construction causing businesses to close because of lack of access. No operation has been spared, including kids' and community programming, daycares, party/ play centres, yoga and fitness studios. The city totally dropped the ball! All these businesses want is affordable spaces to cater to the community. And they already exist, in the Leaside business park. But the planners in their wisdom have decided these types of businesses are not permitted there. Instead, they must occupy retail space on the main arteries. Big problem: The retailers can't afford to stay on the main strips. These guys have clearly been forgotten, yet they are the ones who offer the very services the community desires. Perhaps the planning department should change its name. How about lack of planning?
John Robb is a sales representative with Bosley Real Estate Ltd. Commercial Division, 276 Merton St. You can reach him at: