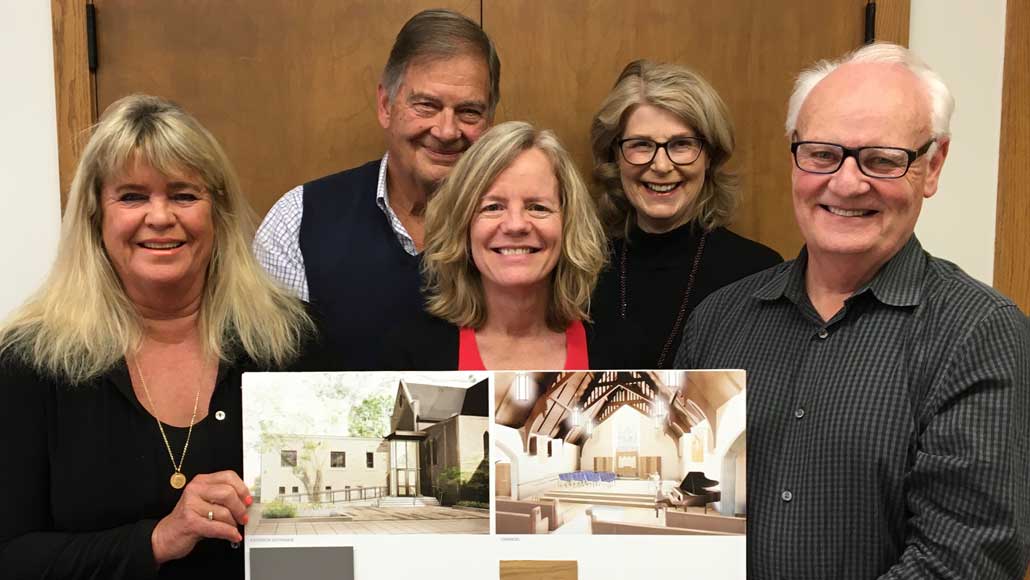 Last month's article on the renovations at Leaside United Church (LUC) described the first stage in the project, the expanded and modernized kitchen on the main floor adjacent to the Hearth Room, a popular spot for church and community events.
The new kitchen has won enthusiastic reviews for its extra space, brightness and upgraded appliances. But it is just one part of the overall plan for renovations based on three major physical and philosophical priorities outlined by the Missional Development and Renovation Project Team.
These three priorities grew out of the church's mission "to grow a caring and vibrant community… that takes responsibility for being mentors in a world that works for all." They include significant accessibility improvements, an increase in "abundant hospitality" options to enhance meeting areas for the congregation and community friends and partners, and "a reverence for the environment" in terms of the choice of materials used in the project, energy-efficient appliances, lighting and other improvements.
Work on the next stage of renovations – the gymnasium, lower kitchen, halls and storage areas – began on Nov. 4. The gym will get a new floor and ceiling to create a high-use recreational facility, and the kitchen will be upgraded and feature improved accessibility, providing another option for community use.
More changes in the works
Another phase, beginning in March 2020, will address the sanctuary, offices and office entrance. The sanctuary will have a new sound system and lighting, and the chancel will be updated with a ramp. The office area will be more efficiently organized, and there will be an open and light-filled gathering place near the entrance, as well as areas for art displays and a coffee bar.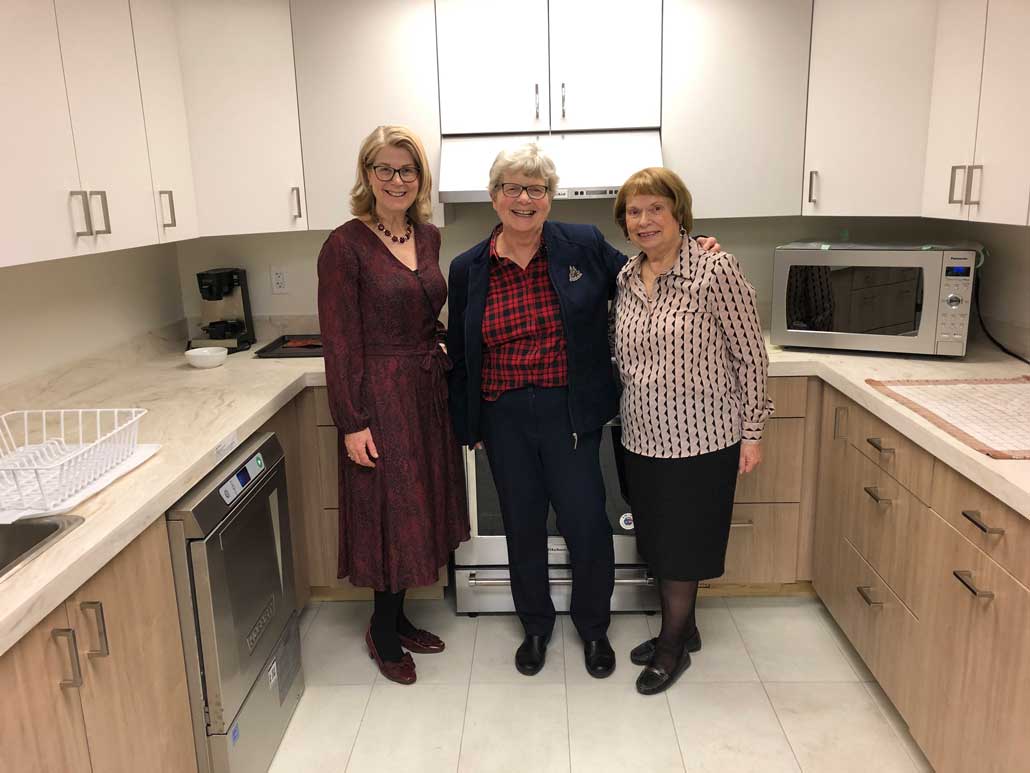 The final phase, starting this spring, will be the outside entrance area with improved accessibility and ramp on Millwood, a new easy-to-use elevator and exterior landscaping.
Jim Miller, chair of the Property Committee, comments, "Renovations to an older building always provide some interesting challenges, but we are confident that these improvements will be completed by the fall of 2020."
Several renters already make regular use of the church facilities, most notably Mrs. Park's Nursery School, Toronto Circus Centre, RP4K (a computer coding group for youth), Pedalheads, the Down Syndrome Association of Toronto, Guides and Brownies. There are also a number of "one-off" renters for recitals, meetings, celebrations and sports. In fact, church webmaster Michele Petick reports that about a thousand people of all ages pass through the doors of Leaside United every week, from children to participants in sport leagues such as badminton and basketball, to choirs and other community groups. The church remains committed to serving the community throughout the renovations. As Petick says, "Giving a home to various businesses, organizations and groups is vital to the vibrancy of our mission of service."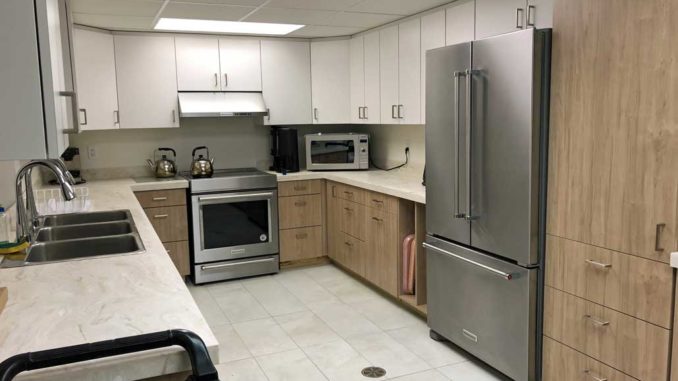 The church hopes the upgraded facility and enhanced gathering places will attract additional groups, making LUC even more of a community hub. In particular, it's their dream to create a music, arts and spiritual centre by building more relationships with local music and arts associations and schools, and also becoming a location for lectures and films with improved audiovisual facilities.
Over all, says Graham Lute, co-chair of the Renovation and Missional Committee, "the process has gone smoothly as a team-building and learning experience, and the congregation and community are excited about future prospects as they anticipate the end results."