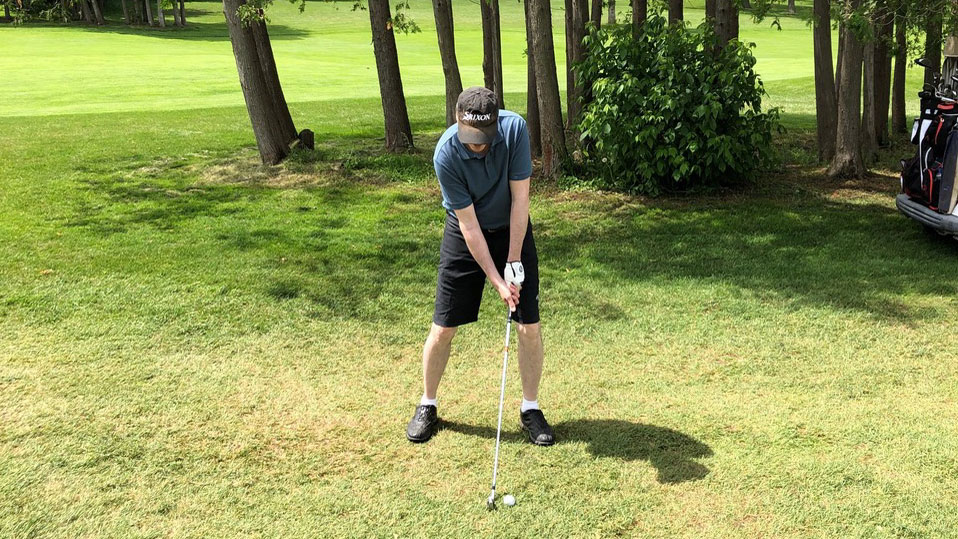 I've written in this space before about my now nearly half-century love-hate relationship with golf. If you've ever played the game, you'll know what I mean. You love the game until the moment you shank a ball into the pond, forest, canyon, swamp, clubhouse, parking lot, snack bar, farmer's field, or some other location that definitely isn't the fairway. Sometimes your ball can visit more than one of these venues on the same horrific shot.
Then you hate the game… at least until you hit a beautiful shot and all of sudden you feel destined for the PGA tour again. This happens to me about a dozen times in each round of golf. The pendulum swings back and forth so often and fast that by the end of the round, I'm exhausted and more than a little dizzy. But through it all, never once have I ever seriously contemplated giving up the game. Not once. Yes, I know how ludicrous that sounds, but it's true. If I complained to a doctor that it hurts when I hit myself with a hammer, she'd say, stop hitting yourself with a hammer. But I'll still play golf.
For me, my good shots are always the result of a perfectly executed swing combined with the right club selection, sound course management, a calm demeanour, positive attitude, and fashionable golf attire. When I hit a shot that's bad, disastrous, pitiful, embarrassing, or downright dangerous, the culprit is always faulty equipment. I'm kidding. That would be ridiculous. Sometimes, the weather is to blame.
Fortunately, my love for the game is shared by my twin brother, Tim, and our brother-in-law Tony. About 30 years ago we decided that an annual April golf pilgrimage south of the border would be a great idea. It continues. Normally, we'd be there now. Tony would be hitting his ball from the middle of the fairway while Tim and I would be looking for ours in the sand, rough, pond, or trees that flank the fairway. It's a much-anticipated annual tradition.
For the first 25 years or so, we'd load up the car, leave Toronto at 3:30 in the morning, drive about 10 hours due south to the little town of Luray, Virginia, where we'd play our first round of golf that same afternoon. Over the course of the next four days we'd play another eight rounds of golf and then drive home. Yes, it was a little extreme, but we loved every minute of it. Okay, to be honest, we sometimes didn't love teeing off on the first hole with its miniscule fairway, multiple bunkers, forest on one side, and the Shenandoah River on the other. Occasionally, we'd finish that first hole with only one lost ball. But after that we loved it. Now that we're older, though perhaps not wiser, we fly down to Florida where Tony's family has a vacation home, and play only one game each day, before hanging out for the rest of the day in pool and hot tub.
Last year, in a brilliant stroke of genius, we timed our six-day golf trip to coincide with the Masters, arguably professional golf's Super Bowl, minus J. Lo and Shakira. So, we'd get up in the morning, play our round of golf, dart back to the house to watch eight hours of continuous Masters coverage on a television about the size of a drive-in movie screen. Then we'd watch the Leafs in the playoffs.
The turn of the calendar from March to April doesn't just mean there might be only a couple more snowfalls before spring, it also means that playing and watching golf for days on end is just around the corner.
A two-time winner of the Stephen Leacock Medal for Humour, Terry Fallis grew up in Leaside and is the award-winning writer of seven national bestsellers, including his most recent, Albatross, all published by McClelland & Stewart.