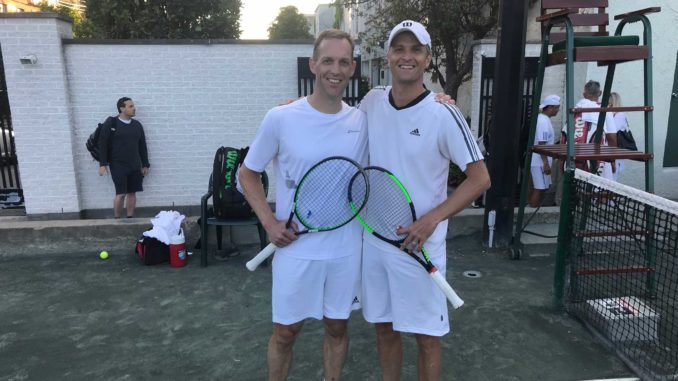 There is an old adage that says one should "work hard in silence, and let success be your noise."
Leasider Glen Harwood exemplifies this precept. A humble man who works hard in life and sport, Harwood has seen extraordinary success in the game of tennis.
It was his humility, in fact, that led him to first turn down his wife Leila's suggestion to share his story of success with the community. He only agreed at her insistence that the story might inspire youths and adults to stay active.
And it is an inspiring story. Harwood headed to Miami to play in the Young Seniors World Team Championships from October 20th to the 25th. This came after he was chosen by Tennis Canada to represent the country in the International Tennis Federation's Young Senior Team Championships in Miami for the past two years. "It is such an honour," he says, "to represent the country."
Harwood started the game at the age of 7, was teaching it by 15, and played at the University of Western Ontario. Inspired by his mother, who played well into her 70s, and other role models playing well into their 80s, Harwood has continued to play into his adult years and intends to carry on for many more years to come.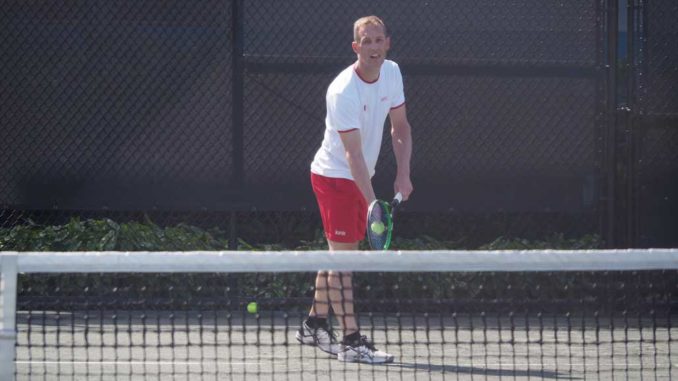 A father to Owen,10, and Lauren, 8, Harwood met his wife, Leila, while they were both members of the Davisville Tennis Club. Playing in mixed doubles together, the two are (insert terrible tennis pun) a true match. Harwood, in fact, envisions the two travelling the world and playing in tournaments well into retirement.
In terms of his game, the Granite Club head tennis pro, Timm Fisher, notes, "Glen is known for his unbelievable coverage at the net and his lightning quick reflexes."
Harwood's doubles partner for the last eight years, Jason Christie, also mentions that "in the tennis community Glen is known for amazingly fast hands and incredible movement at the net. He's known as the 'stunt man' for all of the high-risk shots he pulls off, surprising opponents and (at the same time) making it look easy."
Both Fisher and Christie note that Harwood is both a player and a man with a positive attitude, who is well respected on and off the courts.
His skills and attitude have resulted in many, many successes over the years. Harwood and his doubles partner Christie have finished first in Canada in their category in three of the last four years, and second in the other.
A husband, a father, a national and international tennis star, and a guy who does it all with a humble spirit. Game. Set. Match.