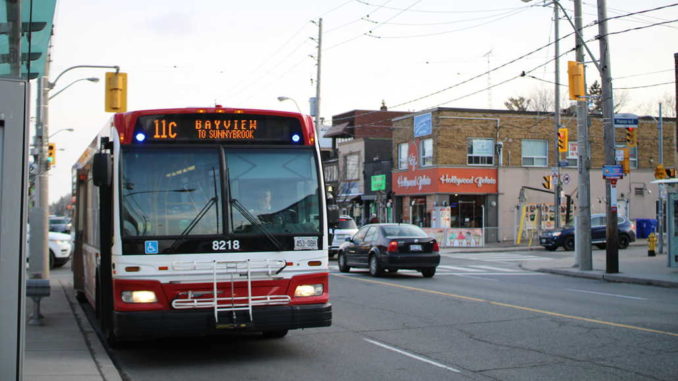 Speeding drivers are a constant threat to everyone. For many years Leasiders have called for traffic calming on our residential streets to reduce this danger. We should not have to wait for accidents and near-accidents to get the City's attention and help in implementing measures to make our streets safer.
A major step forward happened last month when North York Community Council approved a motion by Councillor Jaye Robinson, which promoted two important initiatives.
The first puts in place a uniform 30 km/h limit on all of Leaside's non-arterial streets, which means all streets except for Bayview Avenue, Eglinton Avenue and Laird Drive. A consistent speed limit is easier to enforce than the current variety of speed limits across North and South Leaside. It does away with the excuse that a driver was not aware of the speed limit, since there is the same limit throughout the neighbourhood. It may be a disincentive to Waze and other GPS navigation systems which presently recommend our residential streets as short-cut routes. Above all, it makes our streets safer.
The second initiative is a new Traffic Management Plan. You can read more about both these initiatives in Councillor Robinson's column this issue. (See Councillor Robinson's column here.)

As I've noted in past columns, resulting measures need not be expensive: much can be done to improve road and intersection design with just paint, or planters, making speed reduction virtually self-enforcing.
The LPOA has been involved in support of these initiatives, and we look forward to this cooperative effort for greater safety.
The TTC's 5-Year Service Plan
The TTC recently unveiled its 5-Year Service Plan, looking at their proposed changes to surface transit (aka bus routes) once the Crosstown is in service. So far, they have not released information on the TTC's plans for fewer bus routes along Eglinton Avenue, but bus deployment and sufficient availability are very important matters if Leasiders are not to face reduced access to public transit. I will report on this once we have information.
Meanwhile, current discussions about bus routes in and around Leaside will be contentious. For one thing, the TTC proposes eliminating the 88A bus, with the 88B bus travelling northeast to Laird near Eglinton rather than south to Thorncliffe Park. Doing so eliminates the transit connection between Leaside and Thorncliffe. The Leaside 56 bus would be discontinued and merged with the Leslie 51. Both Geoff Kettel and I are going to these TTC meetings and will report further in coming columns, and at our AGM.
Come to our AGM!
The LPOA's 2019 Annual General Meeting is Mon., Nov. 4, at 7 p.m., in the Trace Manes Tennis Lounge. Speakers include Councillor Jaye Robinson. Not only is the AGM an excellent source of up-to-date information about our community, but this year we will also be proposing changes to the LPOA's membership criteria for your consideration and vote. We want to hear your thoughts!