Shop Green Here participants in Leaside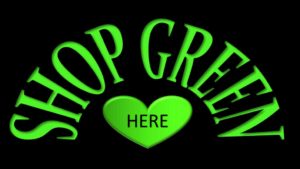 Alex Farm Products (organic cheese and bring your own container),

1578 Bayview Ave.

Aireon TV (television and audio equipment sales, service and installation), 410 Moore Ave E.
Badali's Fruit Market (organic food products and a large selection of locally made specialty items), 1587 Bayview Ave.
Bayview Manor Appliance (vacuum cleaner repair and service), 446 Manor Rd. E.
Bayview Natural Food (formerly Q Living) (organic food products, natural health and wellness products) , 1622 Bayview Ave.
Bayview Paints and Décor (eco-friendly, nontoxic, and zero VOC paint options), 1525 Bayview Ave.
Bestway Cleaners (organic dry cleaning, repair and alterations), 1518 Bayview Ave.
Bloom Beauty (all natural, organic and ethical cosmetics and beauty products), 1597 Bayview Ave.
Butter Studio (many organic and sustainable products including Lucia soaps and creams made with 100% organic soy and shea butter), 1597 Bayview Ave.
Cornflower Blue (organic cotton T-shirts), 1606 Bayview Ave.
Drink Juice Co. (raw and organic cold-pressed juice), 463 Manor Rd.
Davenport Garden Centre (organic, native and neonic-free plants), 1466 Bayview Ave.
Dolce Gourmando (locally made charcuterie boards, Sodastream cartridges and a large selection of green living products), 1493 Bayview Ave.
Dolly Jewellers (jewelry and watch repair), 1699 Bayview Ave.
Extoggery (Ladies and Men's designer consignment clothing and accessories), 10 Brentcliffe Rd.
Flying Wheels (bicycle repair), 1639 Bayview Ave.
Fix it again Sam (repairs on small appliances), 911 Millwood Rd.
FOC (furniture on consignment), 95 Research Rd.
Gears Bike Shop (bicycle sales, swap, rental and service), 109 Vanderhoof Ave.
Hollywood Gelato (organic coffee and BYOC), 1640 Bayview Ave.
Irene's Studio (clothing alterations, remodel and repairs), 201 Wicksteed Ave.
John and Chris Interiors (reupholstery and restyling furniture), 660 Eglinton Ave. East
La Muse (large selection of eco living products), 1610 Bayview Ave.
MacFab Fabrics (reupholstery, organic upholstery fabrics), 1685 Bayview Ave.
Millwood Shoe Repair (repair, alterations and skate sharpening and exchange), 706 Millwood Rd.
Norman's Tailor (clothing repair and alterations), 1565 Bayview Ave.
Paws and Claws (Canadian made organic dog treats and food, large selection of natural cleaning products including pet shampoo and flee treatments), 1721 Bayview Ave.
Pagnello's Antiques (resale of vintage and antiques, restorations and repairs), 1635 Bayview Ave.
Peri & Palmacci (organic and ethical hair products), 1656 Bayview Ave.
Peaches and Green (organic foods, natural health remedies, natural cleaning and wellness products), 1561 Bayview Ave.
Passion Fruits (large selection of organic food products), 1537 Bayview Ave.
Revelo – Premium Folding Bikes (Canadian design and technology created their award winning folding and electric bikes), 42 Industrial St. #108
Sobey's (organic products and our first grocer to eliminate plastic shopping bags), 147 Laird Dr.
Sport Swap (new and used bikes, ski and snowboards), 1541 Bayview Ave.
The Smokin Cigar (organic tobacco), 1540 Bayview Ave.
The Source Menswear Inc. (organic cotton shirts), 1567 Bayview Ave.
Valu Mart Bayview (President's Choice organic foods as well as other organic food brands)
We know this list, in no way, covers all of the businesses that cater to green living in Leaside. We have only just begun!
So if we missed you, please let us know at and we will bring you a Shop Green sign and add you to our list.
We look forward to hearing from you!