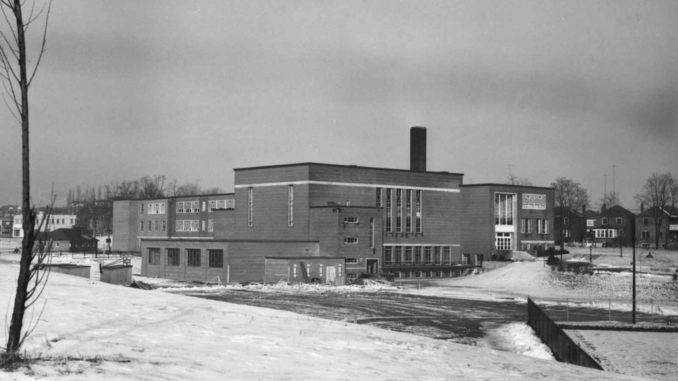 Leaside High School will mark its 75th anniversary in the third week of October, 2020. To make plans for the momentous occasion, a group of LHS alumni gathered at the Leaside Pub recently to reestablish the alumni association and brainstorm ideas for celebrating.
The newly constituted reunion executive hopes to model events on the highly successful 50th anniversary, which included activities at the school, Massey Hall and the Metro Convention Centre.
Communications coordinator Elaine LeBlanc is enthusiastic about #75 even though it seems far off. "We hope to involve many
LHS alumni who will volunteer their time and energy to ensure a successful anniversary," she said. The group plans to meet monthly.
Alumni association president Larry Hurd is encouraging interested graduates to join him on the popular Leaside Chit Chat Facebook page where updates will be posted regularly.
The alumni website will launch soon at www.leasidehighschool.com, and a link to the alumni website is also at http://schools.tdsb.on.ca/leasidehigh. In the meantime, those who wish to get involved or join the reunion list should contact: .
Stay tuned for more updates. Mark your calendars!