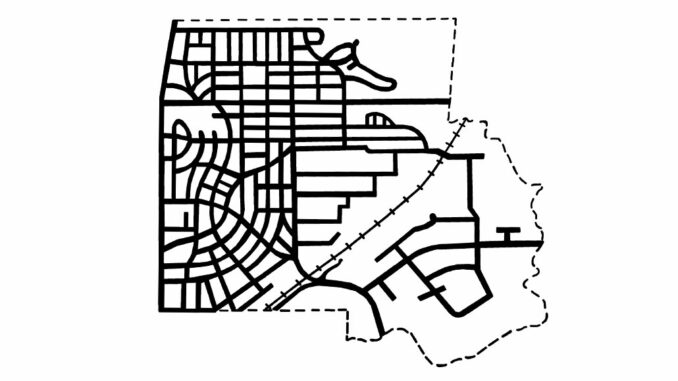 One day in mid-August, bundled with my morning newspapers (yes, I still have home delivery!) was a 40-page insert entitled "Proposal of the Federal Boundaries Commission for Ontario." Who knew (apart from those still receiving home delivery) that a major exercise in redoing federal electoral boundaries was underway, and our input is sought on a new electoral map?
Here's the scoop locally: Leaside would be split between two different federal ridings – Don Valley West and St. Clair-Mount Pleasant. North Leaside, East Leaside (east of Laird, south of Eglinton) and Leaside Business Park, would be in the Don Valley West riding, while South Leaside (Bayview to Laird, south of Eglinton) and Bennington Heights would be in St. Clair-Mount Pleasant Riding (which extends as far west and south as Oakwood and Davenport).
But since this is a review of the federal electoral boundaries, doesn't it affect only the federal ridings? Well, no, since the federal electoral boundaries are also the provincial boundaries in Ontario – we have Katlheen Wynne to thank for that. And for Toronto, thanks to Doug Ford, the federal electoral boundaries extend to the municipal wards. Recall that in 2018, in the middle of the municipal election campaign, Ford imposed the federal boundaries on Toronto, reducing the number of municipal wards from 47 to 25. And now, the Federal Electoral Boundaries Commission for Ontario is proposing a further reduction to 24 ridings, which will translate to 24 municipal wards in Toronto! So, if you thought the City councillor was overworked with the increased size of the ward, it is about to get worse! And in Leaside we would have to deal with two councillors, not one.
So, is this a done deal? No. The proposals are subject to approval by the three-person commission. And they are seeking public input currently. Public hearings are being held for Toronto – virtual on September 29 and in-person on October 19. If you wish to make a representation at a hearing, you must complete and file a Public Hearing Participation Form by September 25, 2022 (before you receive your copy of this issue). They will also accept written submissions after this time.
I consulted Alan Redway, former Mayor of East York, MP, and Leaside resident, for his comments:
"It's essential that we all make strong representations to the Supreme Court judge heading the Federal Electoral Boundaries Commission for Ontario to try to make sure that North and South Leaside and Bennington Heights continue to be in the same constituency. There is strength in numbers, of people holding the same opinion. I know from personal experience. One person won't influence the judge but many people appearing in person before the judge when the appeal is held could. Speak to our MP and get him on side. Remember the decision will change the boundaries of our provincial riding as well, so speak to our MPP also."
Good advice. Just do it!
Here is the contact information for the Federal Electoral Boundaries Commission for Ontario:
Website: https://redecoupage-redistribution-2022.ca/com. Email: . Phone: 855-747-7224.