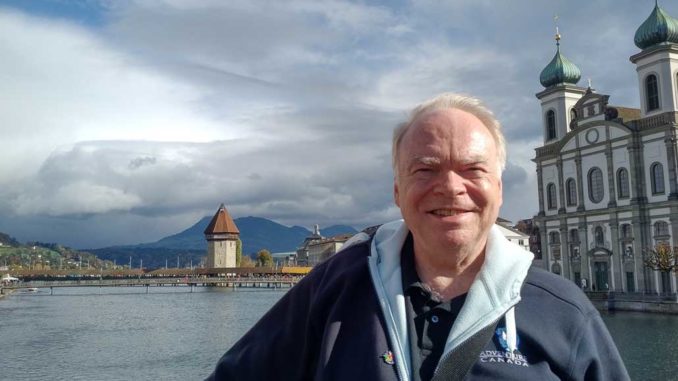 When Stephen Frazee began selling real estate in 1988, the price of a single-family home in Leaside was about $350,000 to $400,000. CBC TV reported at the time that the average price in Toronto overall was approximately $220,000.
Today, 31 years later, that figure for Leaside is approaching $2 million, according to Frazee. And the Toronto Real Estate Board reported that last year the average selling price of a detached home in the 416-area code was $1,283,981.
The reason for the difference?
"Leaside is a unique community in Toronto, with quiet tree-lined streets, good schools, excellent restaurants, shopping and local amenities. Prices should continue to appreciate as the demand for homes here will always remain strong," said Frazee, who is retiring from ReMax on Bayview at the end of the year.
But he sees problems ahead for the community. "I am not an expert on traffic, but I definitely believe that the Eglinton LRT will result in more intensive residential development along Eglinton Ave., Bayview Ave. and Laird Drive."
He added that "this will produce more traffic as new residents use their vehicles for errands and shopping. This situation will be further aggravated by the introduction of additional retail/commercial development in the industrial zoned part of Leaside west of Brentcliffe Rd.
"More retail big box type stores will attract more shoppers who won't be using public transit.
"I predict that the current congestion associated with the LRT construction will simply be replaced by even worse gridlock resulting from thousands more Leaside residents in the future!"
Frazee, a long-time resident of Leaside, has seen a lot of changes in the industry in the past 30 years. "When I began in 1988 there was a lot more emphasis on personalized service," he said.
"Offers were usually made in person whereas today most offers are emailed. Moreover, offers used to be completed on one sheet of paper. Now there are at least 15 sheets required for each transaction. Most agents work from home now, whereas in 1988 we all worked together in a large office. It was a much more interesting workplace back then."
Frazee became a realtor after a 15-year career with a large Canadian bank. "I had a good network of potential clients and wanted to continue to work in a service industry. Real estate seemed like a good match for me."
Over the years, he has come across some interesting situations. "In the late 1980s, a lot of Asian investors were buying properties in Toronto. One day, a well-to-do gentleman from Hong Kong asked me to choose a dozen homes to see in Toronto," he said.
"He made it clear to me that since his time was very limited, he just wanted me to drive by all of the properties. At the end of our time together, he told me which two homes he liked the most. I asked him if I should book appointments to see the interior of each home. His interpreter answered that he had no time for that. I was told to just draw up offers at the asking price for both homes, which I did, and by nightfall he had purchased both properties."
As he begins his retirement at the end of the year, Frazee is looking forward to exchanging his realtor's licence for an instructor's designation in his favourite passion – duplicate bridge. No doubt he'll also keep his eye on the changing real estate landscape in Leaside.
The staff at Leaside Life would like to thank Stephen Frazee for being a long time advertiser and supporter of the magazine.