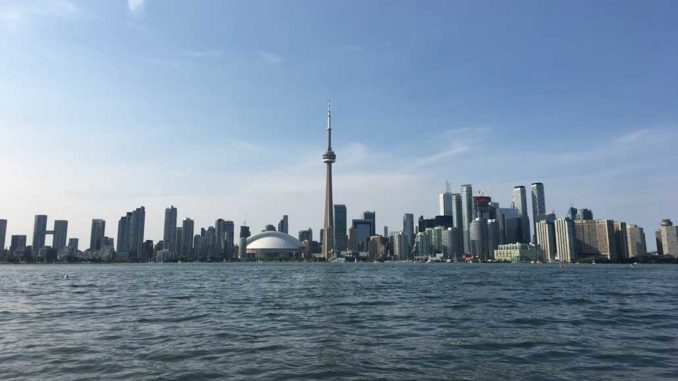 In 1987, an International Joint Commission classified the City of Toronto's waterfront as an "Area of Concern in the Great Lakes Basin," owing in part to the Don River's poor water quality – a classification which remains today. As the Mayor's designate to the Great Lakes and St. Lawrence Cities Initiative (GLSLCI), I work with mayors across Canada and the U.S. to advocate for the protection and restoration of our shared freshwater system.
Locally, the City of Toronto is undertaking various initiatives to protect and rehabilitate the Great Lakes. The 25-year Don River and Central Waterfront Project was introduced in 2008 as part of the City's Wet Weather Flow Master Plan to improve storm water management and mitigate the impacts of combined sewer outflow (CSO) on our freshwater systems. I first moved a motion in 2012 directing City staff to accelerate the rehabilitation of the Don River, originally projected to be completed in 2038. As the former Chair of Public Works and Infrastructure, I again directed staff to fast-track this project as one of Toronto's top infrastructure priorities. The DR&CW project is the largest and most significant storm water management program in the City's history.
This summer, City Council adopted an accelerated implementation plan for the DR&CW project. To continue pushing this initiative forward, I moved a motion directing staff to report back on opportunities to secure additional funding for the multibillion-dollar project from the provincial and federal government. The accelerated plan and updated delivery schedule anticipate a completion date of 2030, eight years ahead of the original proposal.
One of the primary goals of the DR&CW project is to eliminate combined sewer overflow (CSO) in the Don River. Most combined sewers were constructed as long as a century ago and utilize one pipe to carry both sewage and storm water. Usually this combined water is diverted to wastewater treatment plants, however, the volume of water may exceed the system's capacity during periods of intense rainfall. In this circumstance, untreated sewage and garbage water will be deposited, untreated, into the Don River. This process can pollute our freshwater lakes with bacteria, pathogens, heavy metals, oils, pesticides, and nutrients which can cause undesired algae growth.
The City's long-term plan to improve our stormwater infrastructure is an important step towards delisting Toronto's waterfront as a polluted Area of Concern. With the accelerated project timeline, the DR&CW project will achieve significant water quality improvements in the Lower Don River, Taylor-Massey Creek, and along Toronto's Inner Harbour within the next 10 years. I am committed to advancing initiatives to improve water quality conditions and ecosystem health in Toronto and am pleased to report that the City is moving forward on this critical project.