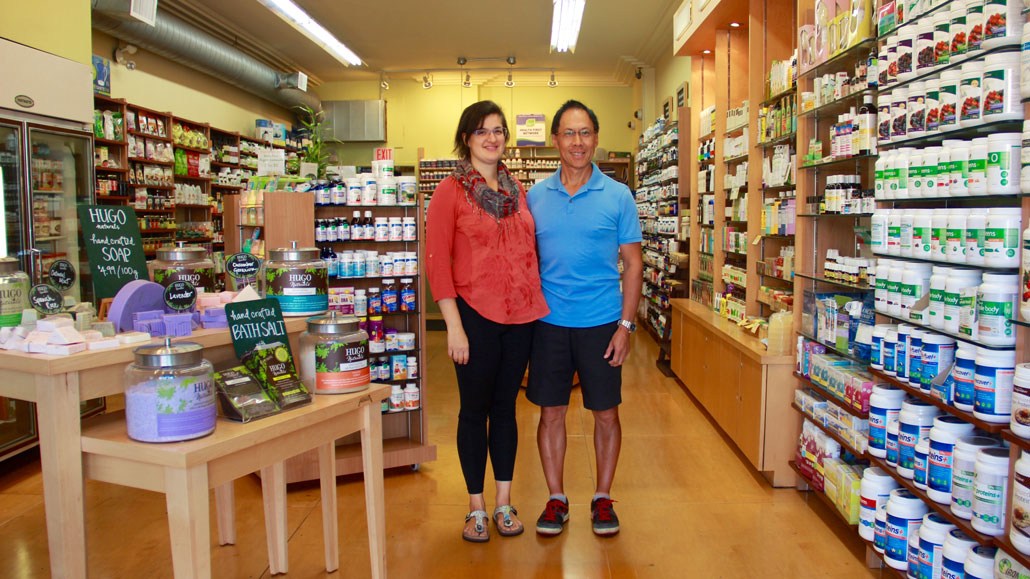 In 1990, George Chow opened a small health food and supplement store on Bayview Avenue with the goal of bringing specialty foods, education, guidance and excellent customer service to a growing population of consumers looking for an alternative direction in health and wellness.
At that time Peaches & Green was one of the only shops outside of Toronto General Hospital to stock a range of gluten-free products for those suffering from Celiac disease. From those early days, the small shop has grown into much more than a health food store. According to manager Elizabeth Ronan, the shop is more of a 'natural pharmacy' supplying vitamins, botanicals, homeopathic medicines and products that promote healthy living.
The benefits of a long-standing community shop are many. George has had the pleasure of seeing generations of families from the Leaside community come through his doors. Clients who are now grandparents have introduced the shop to their children and they have in turn passed on the benefits of Peaches & Green to their children's children. That is no small feat in today's ultra-completive wellness industry. Elizabeth believes that the personal service, including knowing customers by name, is one of the foremost reasons Peaches & Green remains a Bayview staple. There is a special satisfaction in knowing you are part of the health and wellness of the community at large.
Part of the evolution of Peaches & Green has included expanding their product offerings. All supplements, botanicals and homeopathic remedies are carefully vetted. A small but carefully curated 'Lifestyle' section includes environmentally friendly offerings such as Swell Bottles, Boomerang litterless lunch containers, essential oil diffusers and natural cleaning products including Leaside-based Lainnir. Items from Canada (Green Beaver, Smith Farms and Oneka natural beauty are just a few), Toronto, and especially Leaside are given preference. Products that tell a story and local partnerships are important to the team.
A recently launched Peaches & Green website carries a wide range of the in-store products for online shopping.
www.peachesandgreen.com