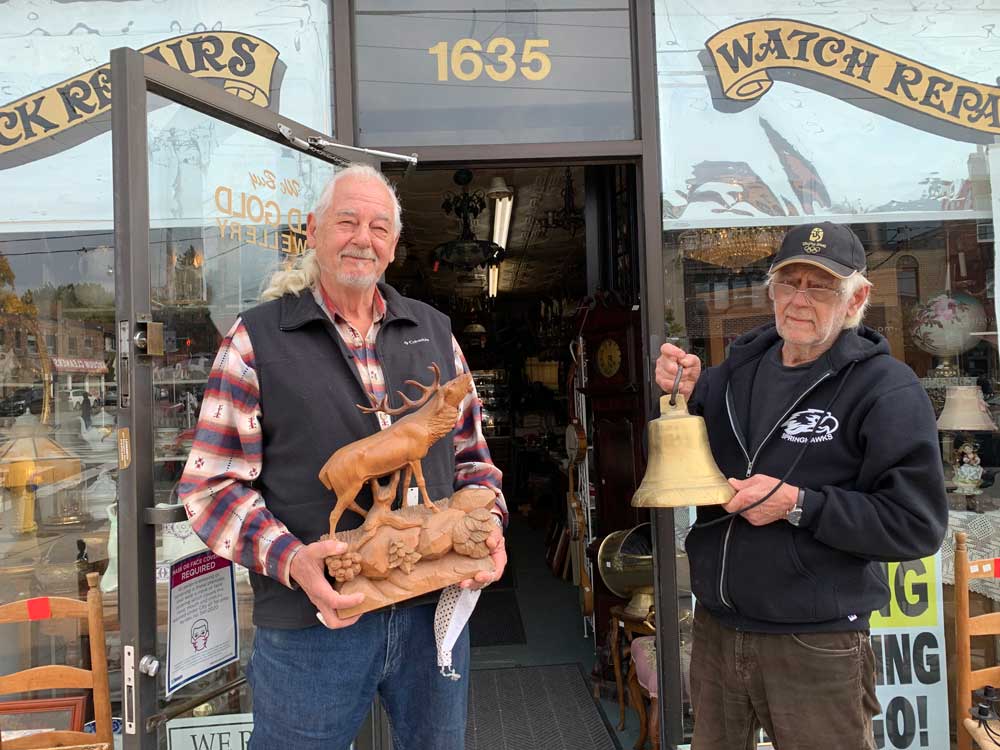 Ever heard of a salt cellar, a telephone table or a breadbox? If not, your chance to find out about these common items from the past may be slipping away. Pagnello's Antiques, a mainstay on Bayview since 1966, will vanish someday soon. Brothers Michael and Frank Pagnello are wrapping up the business they have nurtured for over half a century.
As Frank recalls, "During the great Depression our father operated a second-hand store combined with antiques. In 1964, a couple of years after closing his store, Pagnello's Antiques opened in a tiny store in Willowdale. After a year in that location, my brother Michael and I moved to Bayview in 1966."
When asked what inspired them to open an antiques shop, Frank recalled, "Our inspiration came from our home growing up. Our parents filled it with interesting objects, curios and art. Opportunity to start the business was there only because we kept some of the antiques our father left us."
He added that "Leaside at that time was charming and we bravely made the big decision to lease the store at 1635 Bayview. Rents were affordable then. Oh, how times have changed!"
Pagnello's didn't specialize. "We dealt with an endless array of antiques, as evidenced by two memorable yet very different sales," said Frank. "A very large finely detailed sculpture of two moose carved from a single log with only a chisel and mallet by artist Abe Patterson was purchased and donated to Pembroke's museum. Another eye-opening sale was a painting we purchased from another antique dealer for $100. We then sold it for $300. That purchaser resold it for $40,000."
The brothers' complementary skills contributed to the success of their business. They're both hands-on, do a variety of repairs, and alternate days on the retail floor. Said Michael, "Frank does the bulk of the clock and watch repairs while I look after the books and accounting. Recently, Frank's wife Astrid and my wife Debora have joined us and been logging long hours as we work on wrapping up the business."
Asked about their fond and frustrating memories, Michael mentioned that "…in the early years we were very fortunate to have many celebrities visit our shop including Elke Sommer and Bernadette Peters." Frank added, "It's been great meeting people from all over the world and from different cultures. The more recent years have been frustrating with rising taxes, insurance, licences and now the pandemic."
Michael urged Leasiders to consider what is being lost with the closure of this beloved shop. "Much like a museum, an antiques shop displays a valuable source of information about the past and is truly a green business at a time when the younger generation, motivated by environmental concerns, are embracing recycling and upcycling products both current and antique."
As for what a salt cellar is? You still have time to find out. Head over to Pagnello's and ask Frank and Michael. You're sure to learn about this object – and so much more.