Balcony and rooftop gardens can play a major role in helping to restore our lack of natural biodiversity, support our pollinators and increase our tree canopy. So why are there so many empty balconies in Leaside?
Back in June, I made a callout to Leaside's balcony gardeners hoping to get some photos and information about gardening in the sky.
Here are just a few of the many sky gardeners who replied: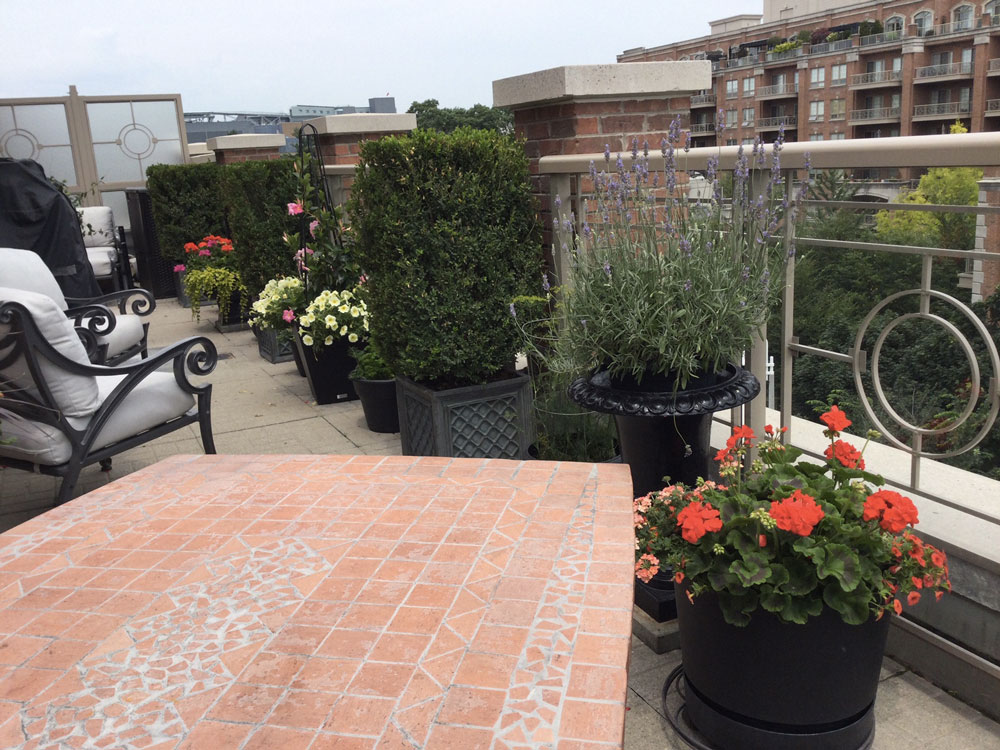 A time and place for everything from Pat Morin
Filled with colourful blooms, evergreens and herbs, Pat's balcony is a place to relax, dine or enjoy a cocktail.
"There's so much about our balcony garden that we enjoy, but right now, I love how the bees are attracted to my lavender plants. We have a southeast corner exposure which lends itself to breezes that sway the lavender stems. The perfume is incredibly calming!" – Pat Morin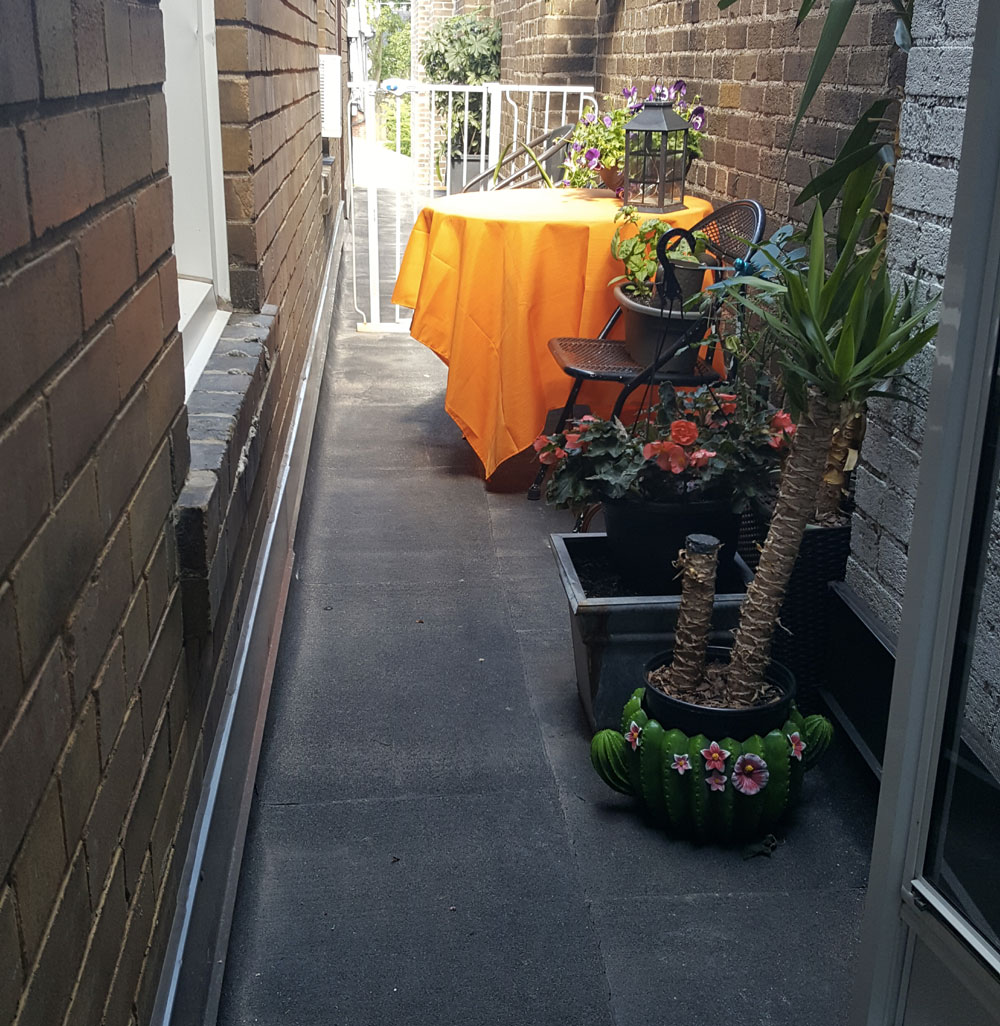 A petite rooftop garden from Jennifer Peattie
Jennifer proves that with some creativity, even a tiny space can be transformed into a place of beauty that supports life.
"I love my patio garden because I can easily grow herbs such as sage, basil and parsley as well as tomatoes, green peppers and strawberries for homemade cooking. I have had much success growing nasturtiums which I received as seeds mailed to me from my youngest brother in B.C. Every year we have this common bond for the love of gardening that was taught to us, as small children, by our parents." – Jennifer Peattie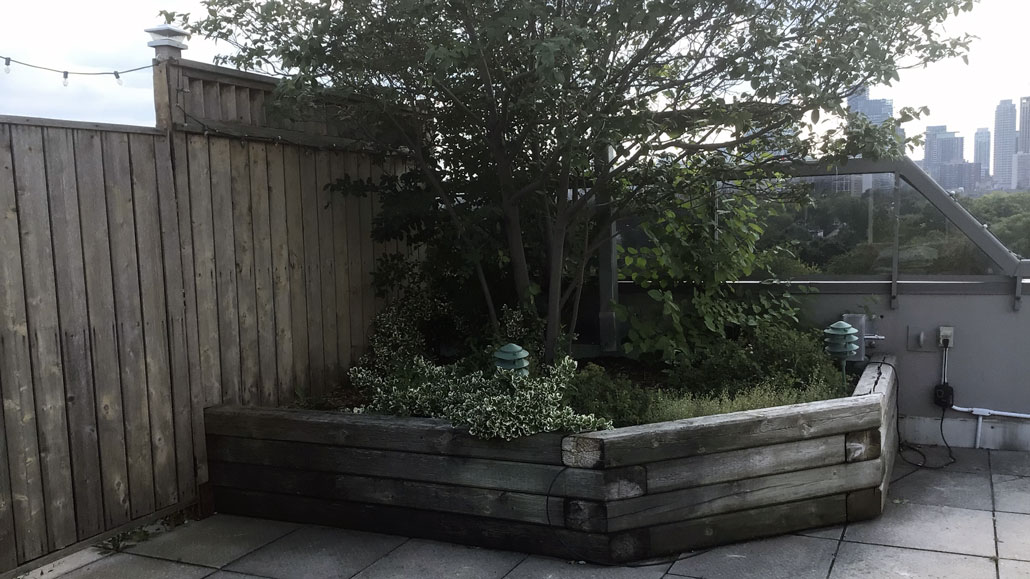 Woodsy charm from John Richards
John loves to spend time at his cottage and decided to bring that same aesthetic to his large condo terrace. His patio includes four trees with a variety of shrubs and evergreens.
"Being at Bayview and Eglinton, I'm able to see the whole city from my patio. My trees visually connect to the trees beyond, and along with a few flowers, it's nice to sit out there. Some years I have put in tomato plants too. It's amazing what can be done on a patio!" – John Richards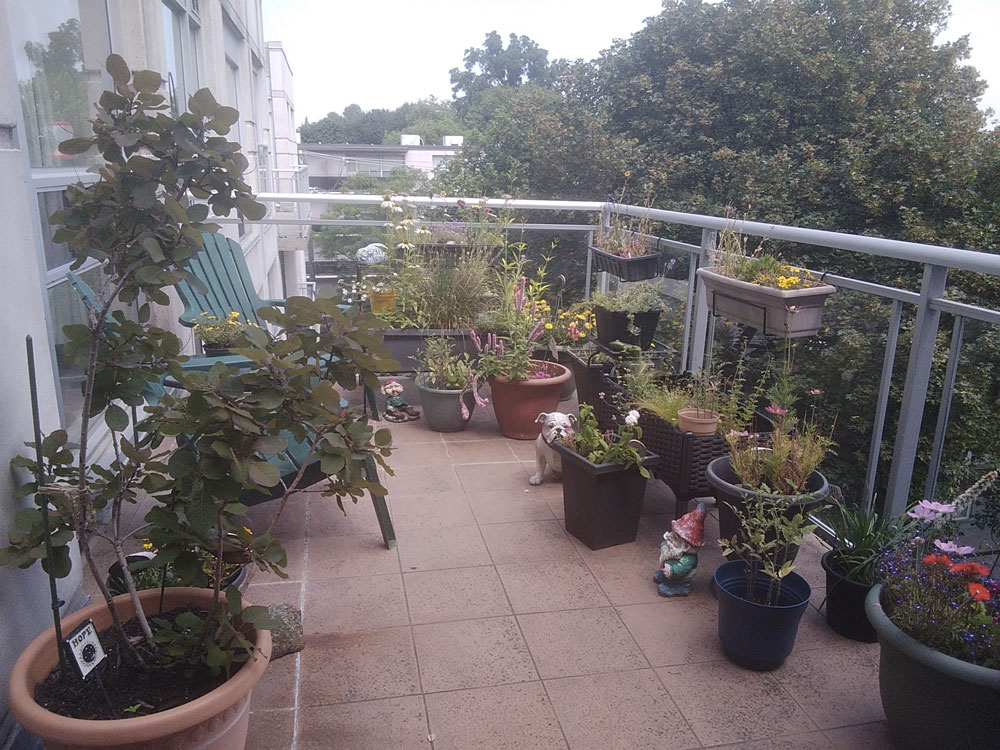 A pollinator paradise from Jean Sugarbroad Keele
Jean's balcony garden is registered with the 1,000 Gardens Project. This is a Cambridge eco project from the rare Charitable Research Reserve hoping to map pollinator gardens from the Waterloo region to Toronto.
"The balcony is my place of peace, pleasure and propagation. After years of growing for mostly decorative colour, I now plant exclusively for bees and butterflies (yes, they do come up here on the 7th floor too) and a few organic edibles. I would not have survived this past pandemic winter without knowing, come spring, I'd be enjoying gardening in the sky again. Give it a try. …you won't regret it! Use that space!" – Jean Sugarbroad Keele.
Here's to the sky gardeners of Leaside. I hope they inspire more people to reach for the sky!